Brexit: Britain can still stay in the EU if it wants to, German finance minister says
Elder statesman of European politics says UK would find no obstacles if it decided to change its mind on Brexit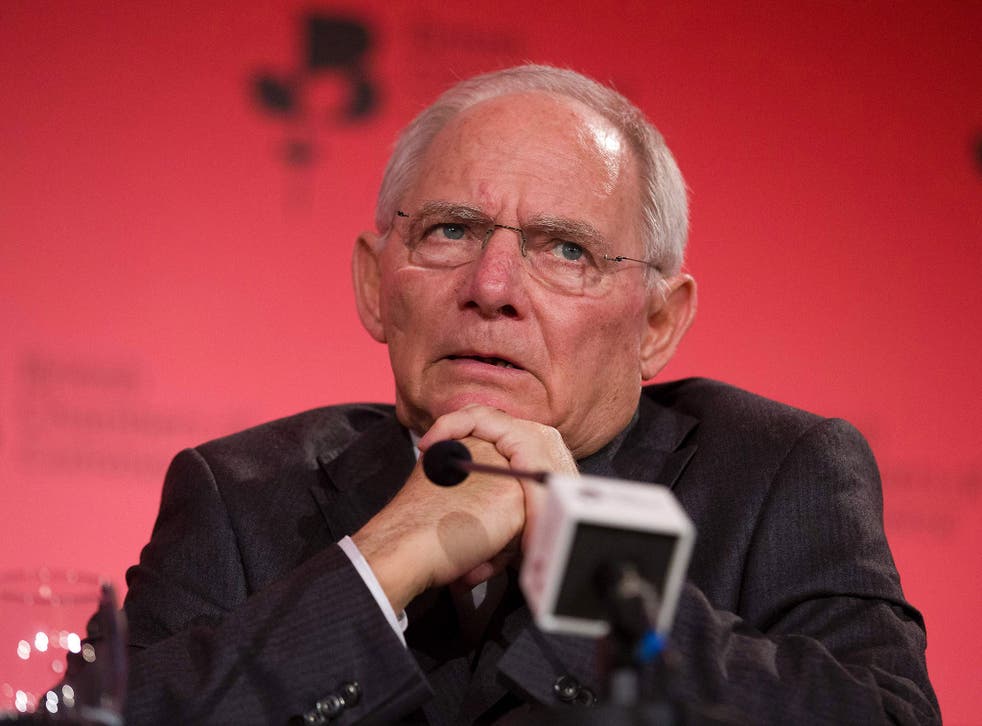 The influential German finance minister Wolfgang Schäuble has said the UK would find "open doors" in Brussels if it decided it did not want to leave the European Union.
Mr Schäuble said "it's up to the British Government to take their own decisions" and said he'd discussed the extraordinary result of the general election with Chancellor Philip Hammond.
"It would not be helpful if we started speculation whether that will happen or not," Mr Schäuble said, in an interview with Bloomberg TV. "The British Government has said we will stay with the Brexit. We take the decision as a matter of respect. But if they wanted to change their decision, of course, they would find open doors.
"There is a new opportunity to bring Europe forward. Philip Hammond and myself, we agreed from the first day that Brexit is a decision we have to accept by the British voters. But we will minimise the potential damage and maximise the mutual benefit."
Mr Schäuble also said the huge win for staunchly pro-EU Emmanuel Macron in France had strengthened the EU's position, and the unexpectedly strong showing of Labour and Jeremy Corbyn in the UK election suggested the country could have a more EU-oriented future than currently seems likely.
Scottish Conservative leader Ruth Davidson has suggested the election result should cause the Conservatives to pursue a less hardline version of Brexit, potentially including membership of the European single market. Labour's Yvette Cooper has said there should be a cross-party commission on the matter.
Meanwhile the EU's chief Brexit negotiator, Michel Barnier, has warned that the UK risks crashing out of the EU with no deal as it continues to waste precious negotiating time.
"Next week, it will be three months after the sending of the Article 50 letter," he told the Financial Times. "We haven't negotiated, we haven't progressed."
He added: "I can't negotiate with myself."
Join our new commenting forum
Join thought-provoking conversations, follow other Independent readers and see their replies