Conservative MP demands universities give him names of lecturers teaching about Brexit
Tory whip accused of 'McCarthyism' after sending out letters requesting information on syllabus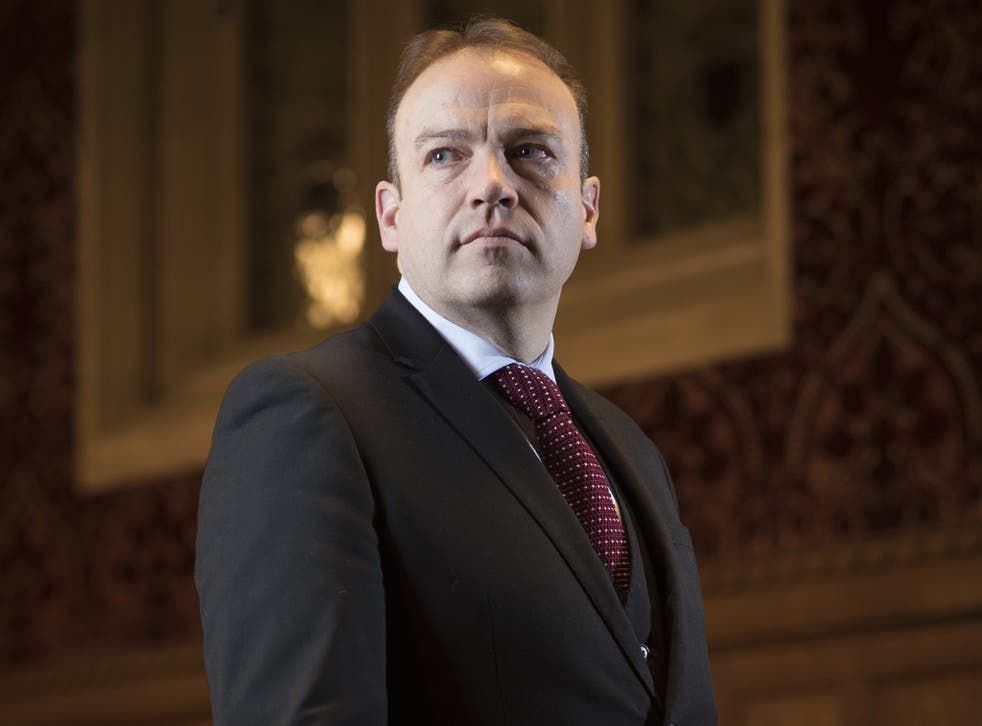 A Conservative MP and government whip has written to all UK universities demanding a list of professors who are teaching students about Brexit, prompting an angry backlash from academics.
Chris Heaton-Harris, a staunch Brexit supporter, was accused of "McCarthyism" after writing to university vice chancellors asking that they send him information on what their lecturers are telling students about Britain's departure from the EU, as well as the names of the lecturers.
In the letter, he requested a list of academics "who are involved in the teaching of European affairs, with particular reference to Brexit". The Daventry MP also asked for a version of every university's syllabus and even demanded copies of online lectures on Brexit.
He said he "sincerely hopes" universities will be able to provide the information.
In response, academics accused the Tory MP of attempting to restrict academic freedom.
Professor David Green, vice chancellor of Worcester University, said the letter was "so dangerous" and a step towards censorship.
"When I read this extraordinary letter on parliamentary paper from a serving MP, I felt a chill down my spine. Was this the beginnings of a very British McCarthyism? I had never heard of Mr. Heaton Harris MP, so I looked up his website where I found him proclaiming that: 'There must be no attempts to remain inside the EU, no attempts to re-join it through the back door and no second referendum'.
Raising concerns about Mr Heaton-Harris's response if the MP does not receive the information he wants, Professor Green said: "If I don't [give him the names of staff], is he planning to use Parliament to denounce me as an 'enemy of the people'.
"I realised that his letter just asking for information appears so innocent but is really so, so dangerous. Here is the first step to the thought police, the political censor and Newspeak, naturally justified as 'the will of the British people', another phrase to be found on Mr. Heaton Harris's website.
"Then I thought that only one response was appropriate, which Churchill spoke so brilliantly for all who love Britain and democracy when he said 'we shall outlive the power of tyranny' and 'we shall never surrender'. That is my reply to Mr. Heaton Harris MP's sinister letter."
Brexit: the deciders

Show all 8
Speaking to The Independent, he added: This is an outrageous attack on elementary freedoms and it is very important that it is resisted.
"A decent prime minister would sack him immediately as a whip. He should no longer be a member of the Government."
"He is abusing his power. He is a government whip and a Member of Parliament. He has responsibilities to democracy that he appears to have forgotten."
Others accused the MP of "McCarthyism", a reference to Cold War-era witch-hunts in the US against academics suspected of being communists.
Professor Kevin Featherstone, head of the London School of Economics (LSE) European Institute, told The Guardian: "The letter reflects a past of a McCarthyite nature. It smacks of asking 'Are you or have you ever been in favour of remain?' There is clearly an implied threat that universities will somehow be challenged for their bias."
Julie Smith, director of the European Centre at Cambridge University, called Mr Heaton-Harris's letter "profoundly worrying".
She said: "If it is the case that a politician thinks he should interfere in the content of what universities are teaching and look at syllabi in order to see whether the correct line is being delivered, that is profoundly worrying."
The Prime Minister's spokesman distanced the Government from Mr Heaton-Harris's letter. He said: "This was sent in his capacity as an MP, not a government representative.
"What the Prime Minister has always been very clear on is her respect for the freedom and independence of universities and the role they play in creating open and stimulating debate.
"Free speech is one of the foundations on which our universities are built and, of course, it should be protected."
Mr Heaton-Harris later tweeted: "To be absolutely clear, I believe in free speech in our universities and in having an open and vigorous debate on Brexit."
However, it emerged that the MP may have breached EU law with his attempts to find out what universities are teaching about Brexit.
A group of students studying for master's degrees in politics and the political economy of Europe at the London School of Economics (LSE) have written to the MP accusing him of violating the European Charter of Fundamental Rights, which includes statements on academic freedom.
In a letter seen by The Independent, they say: "Since the United Kingdom is still a member state of the EU, you are obliged as a working politician to respect and follow the European Union treaties. It is stated in Article 13 of the European Charter of Fundamental Rights that 'the arts and scientific research shall be free of constraint. Academic freedom shall be respected'.
"Your action by asking academics to provide information of the teaching and researching of Brexit issues is in breach of this article as you are inputting political pressure which undermines our ability as autonomous institutions, academics and students to exercise our right to freedom of education, which is increasing our academic vulnerability and legally breaching not only the EU Charter of Fundamental Rights bit also the Unesco declaration of 1997 [on academic freedom]."
They add: "We sincerely hope that you will reconsider your action in monitoring university teaching in European affairs, and will leave students and academics to express and exercise their right and freedom to education."
The letter is not the first time a Conservative MP has challenged universities on the issue of Brexit. Last year Bernard Jenkin, a board member of the Vote Leave campaign, filed a complaint to the Electoral Commission after LSE hosted an event at which a speaker said there was "no upside for the UK in Brexit".
Mr Jenkin also accused the university of publishing biased research designed to undermine the case for Brexit.
Mr Heaton-Harris and the Conservative Party did not respond to requests for comment.
Join our new commenting forum
Join thought-provoking conversations, follow other Independent readers and see their replies