Brexit: US trade deal could raise prospect of bringing asbestos products to UK, MP claims
Britain currently has a total ban on importation and sale of asbestos-containing products, as exposure to the toxic substance can cause mesothelioma – a form of cancer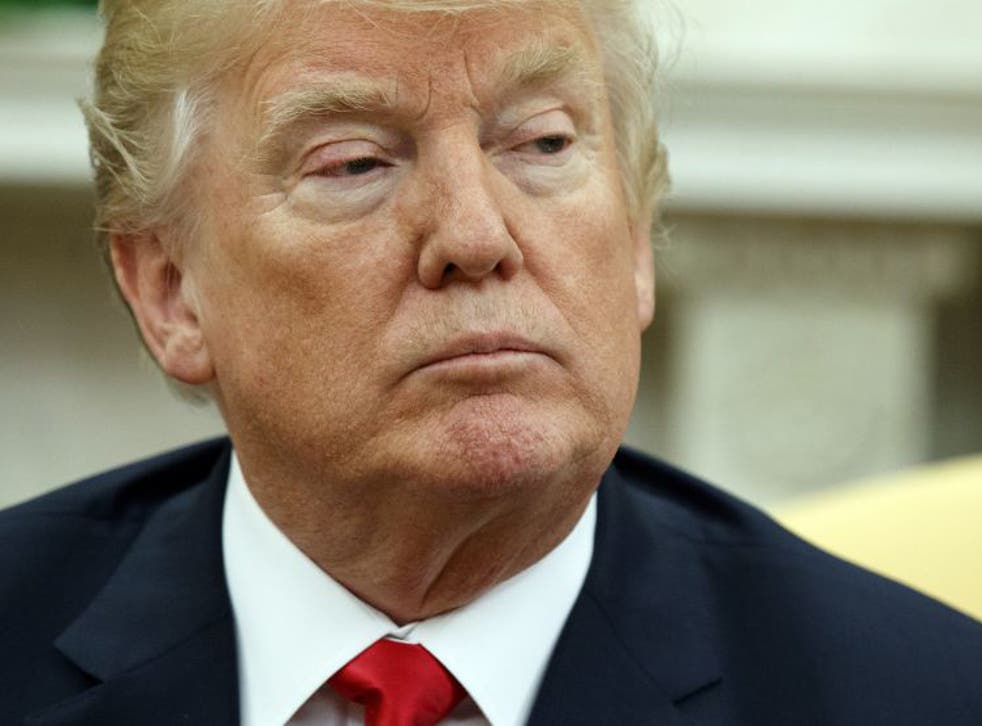 A post-Brexit trade deal with the US could raise the threat of products containing deadly asbestos entering the UK, ministers have been warned.
Britain currently has a total ban on the importation and sale of asbestos-containing products, as exposure to the toxic substance can cause mesothelioma – a form of lung cancer.
However, critics have warned that Theresa May's wish to secure lucrative trade deals with Donald Trump could see the UK lowering standards, as American regulations allow use of products containing up to 1 per cent asbestos – such as roofing materials and certain car parts, like brake lining.
What could the sticking points be in the Brexit trade deal?
President Trump's bullish attitude to American interests has set him on a collision course with Europe over his plans to slap punishing tariffs on steel imports, and it could also see him take a hard line on deals with the UK, a trade expert also said.
It follows a string of warnings that chlorine-washed chicken could flood UK markets as a price for positive trade deals, although Environment Secretary Michael Gove has insisted standards will not be watered down.
Green Party co-leader Caroline Lucas, a supporter of the pro-EU Open Britain campaign, said: "Theresa May is desperate to sign up to a trade deal with Donald Trump.
"Much of the likely cost of such a deal – like forcing chicken washed in chlorine and hormone-fed beef on to our shelves – are already known, but the risk we could see asbestos contaminated products come back on to the UK market is not.
"We all know Donald Trump does not take prisoners when it comes to trade deals. If he decides that asbestos-contaminated products must be included in a deal, he will not give way.
"US asbestos use has fallen dramatically, but there is still no national ban, and any asbestos poses a threat to human health."
Britain has a poor record on mesothelioma due to its industrial past, where asbestos was widely used in shipbuilding and construction.
It was completely banned in 1999 and the EU has also forced the UK to tighten its laws on handling asbestos, such as its removal from old buildings.
In the US, the Environment Protection Agency allows the use of certain products containing asbestos and while the US no longer mines the substance, it does import the raw material.
Alison Cook, director of policy at the British Lung Foundation, said: "This devastating disease is preventable, and the dangers of asbestos are well known. We should do everything we can to limit our exposure to this toxic substance."
Bringing in products from the US that fall below EU standards could create complications over trade with the bloc, said Angus MacNeil, SNP chair of the International Trade Committee.
He told The Independent: "To have a trade deal, if these parts were to be included, would expose us to further doors slammed shut from Europe.
"Over and above the immediate health aspects, to have a door further slammed shut from Europe would be highly counterproductive."
He added: "If there are things being used in the UK that are not compliant with European standards, that will cause loads of border checks, loads of slowing up and loads of problems.
"These are the trade deals of political dreamers, as opposed to the trade deals of practical traders."
Dr Marc-William Palen, a trade historian from Exeter University, said Mr Trump had been true to his word on overhauling the global trade system and the Government's "Global Britain" plans for life after Brexit were going to be a "tough sell" to the US President.
"We are seeing with this Trump protectionism, the way he's threatening to go after Nafta (North American Free Trade Agreement) – two of America's closest allies and largest trading partners – you could read into that somewhat what it might mean for post-Brexit UK-US negotiations at least," he told The Independent.
"I would expect a similar hard line, almost predatory approach the way that Trump has been taking to the Nafta partners as a possibility."
The biggest issues facing UK on leaving EU

Show all 8
The Government has insisted that leaving the EU will not lead to standards and protections being watered down.
Last month, Brexit Secretary David Davis used a major speech to say Brexit would not result in a "Mad Max-style dystopia" of deregulation, which came after the European Commission told member states that the UK may reduce "levels of occupational safety and health" after Brexit – leading to "higher exposure to chemicals and carcinogens".
A Department for International Trade (DIT) spokesperson said: "While we are committed to a mutually beneficial economic trading arrangement with the US, we have been clear that the UK will maintain its own high goods and consumer protection standards in future free trade agreements."
Join our new commenting forum
Join thought-provoking conversations, follow other Independent readers and see their replies