Brexit vote sees surge in number of UK citizens seeking EU citizenship
'I've carved out an existence here which I like and am keen to protect, and the only way I can really be sure that I maintain it is to obtain citizenship'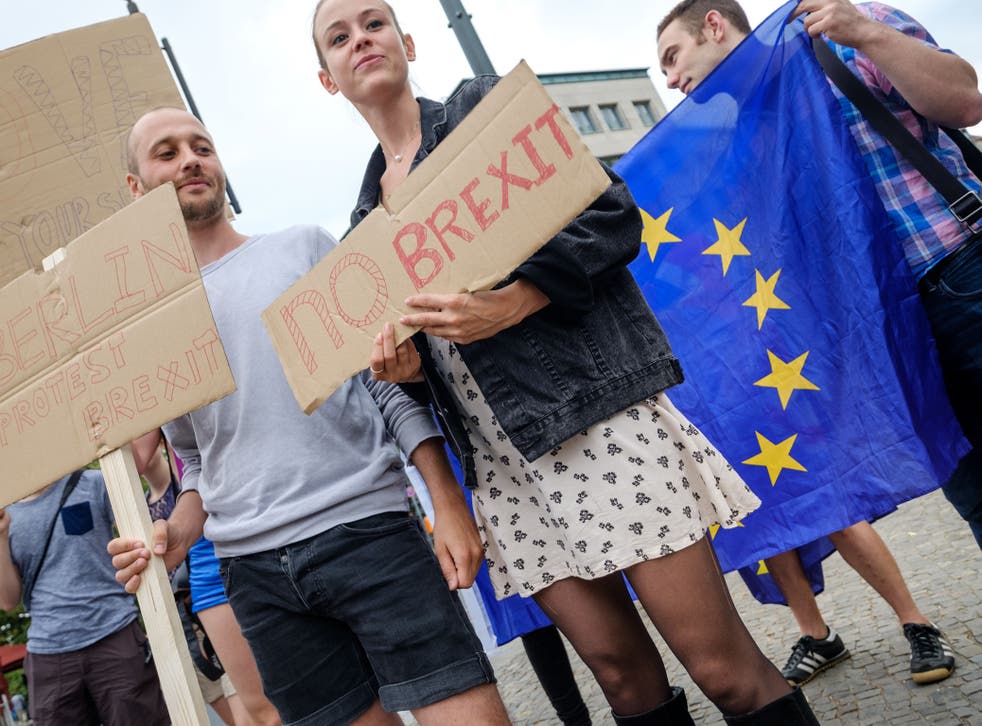 The number of British people seeking citizenship in EU countries has surged following June's EU referendum, it was claimed.
Member states including Denmark, Italy, Ireland and Sweden have all seen an increase in applications from Britons eager to secure their right to live and work in Europe.
Over 2,800 Britons applied for citizenship in 18 European countries in the first eight months of 2016, according to The Guardian, which equates to a 250% rise on 2015's figures.
"Because of the Brexit vote and the probable changes this will mean to European citizenship I decided it was time to apply for German citizenship so that my status as a European will not change when the UK leaves," 51-year-old Matthew Langham, who lives in Paderborn, told The Independent.
"As long as the UK stays in the EU I will have dual citizenship - but it remains to be seen what will happen after we leave."
18 countries replied to a Guardian request for data on figures of applications made by British nationals.
It found application numbers to be highest in Sweden, with more than 1,100 applications received from British nationals in the first eight months of the year.
The data showed applications peaked in the week of the Brexit vote on 23 June (129 applications) continuing into the week after (150 applications).
Denmark saw the highest leap in application rates, from 30 during the same period last year to 300 in the first eight months of 2016.
"Before the Brexit vote, having dual citizenship with another EU country didn't bring many concrete benefits – UK citizens already had full rights to travel and work in other EU countries. With the prospect of these rights being lost, it's not surprising that British citizens are investigating their options to get a different EU citizenship," Madeleine Sumption, Director of the Migration Observatory at the University of Oxford, told The Independent.
"After decades of high mobility around Europe, many British people have a potential claim on citizenship elsewhere because of their ancestry and family, or based on the amount of time they have spent there."
Ireland saw a particularly high spike in applicants with 351 applications, up from 51 last year.
22-year-old James Flanagan from Manchester is in the process of applying for Irish citizenship as a "back-up" to avoid any economic repercussions Britain may suffer as a result of leaving the bloc.
"With the talk of 'Hard Brexit', I fear losing the rights of an EU citizen such as free movement. I had intended to live and work on the continent within the next 10 years, and I don't want to see Brexit damage my ability to do that," he told The Independent.
"I definitely identify with 'Britishness' less since Brexit, and I'm far less sentimental about trading in some of it."
Brigid Laffan, Director at Robert Schuman Centre for Advanced Studies in Migration said the evidence clearly shows Britons want to guarantee their freedom to live and work in Europe.
"There is clear evidence of a surge in the number of UK citizens seeking EU member state passports," she told The Independent.
"The surge in interest for Irish passports is related to the retention of the right to free movement within the EU following Brexit. Just how Irish society will react to this very instrumental use of Irish citizenship remains to be seen given that Brexit has already had an adverse impact on the Irish economy and employment."
Germany is home to 100,000 British expats, and figures show its 10 largest cities seem to follow this trend.
230 British nationals applied for citizenship in Berlin in the first eight months of the year, with only 45 applications being processed during the same period of 2015.
Edward Wood has lived and worked in Germany since 2008 and will be applying for German citizenship.
"I've carved out an existence here which I like and am keen to protect, and the only way I can really be sure that I maintain it is to obtain citizenship," he told The Independent.
"It is, of course, very unlikely that hundreds of thousands of Brits in the EU will be forced to move back to the UK, but it is very likely that we'll be tied up in much more red tape; work permits, visas and visa extensions, and maybe even seemingly trivial things like driving licenses."
Spain, France and a number of other European member states didn't reply to the request for data, and some eastern European countries reported no evidence of a surge.
Register for free to continue reading
Registration is a free and easy way to support our truly independent journalism
By registering, you will also enjoy limited access to Premium articles, exclusive newsletters, commenting, and virtual events with our leading journalists
Already have an account? sign in
Register for free to continue reading
Registration is a free and easy way to support our truly independent journalism
By registering, you will also enjoy limited access to Premium articles, exclusive newsletters, commenting, and virtual events with our leading journalists
Already have an account? sign in
Join our new commenting forum
Join thought-provoking conversations, follow other Independent readers and see their replies