Brexit would make it harder for UK to help world's most vulnerable people, warns Nicola Sturgeon
Scotland's First Minister says EU allows countries to work together on issues like the refugee crisis and climate change
Chris Green
Scotland Editor
Monday 29 February 2016 09:58 Comments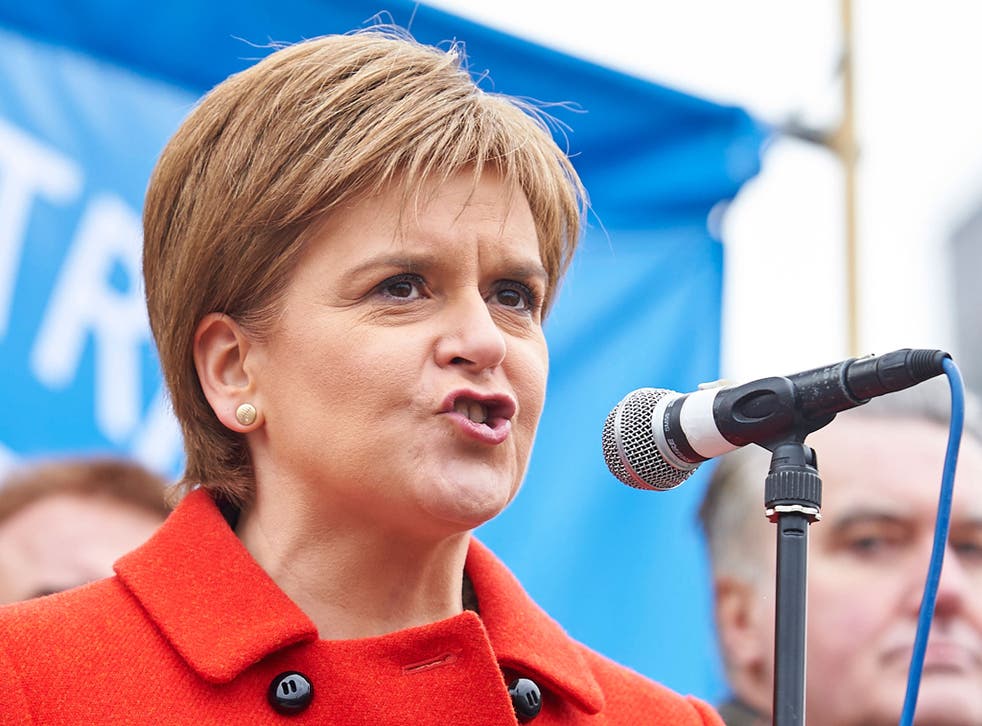 Leaving the European Union would make it harder for Britain to help the world's most vulnerable people, Nicola Sturgeon will warn on Monday, arguing that the UK's membership brings "social protection" as well as economic benefits.
In her first major intervention in the run up to this summer's referendum, Scotland's First Minister will say that the EU allows countries to work together to deal with big issues such as the Syrian refugee crisis, energy security and climate change.
Promising to campaign hard between now and 23 June as she seeks to secure an "overwhelming victory" for the Remain side, Ms Sturgeon will also argue that the UK would be better off trying to reform the EU from the inside rather than being left on the sidelines.
"Having access to the European single market has removed barriers to trade and gives freedom to move capital, people, good and services – but the EU is not simply an economic union, it is so much more than that. Being part of the EU is also about solidarity, social protection and mutual support," she will say in a speech in London.
"This has become even more evident in the recent months, with independent members of the EU working collectively on pressing global challenges such as the movement of refugees and migrants, energy security and climate change. By working together within the EU, we can achieve far more and make a real difference to some of the world's most vulnerable people."
Pledging that the Scottish Government will make a "positive" and "constructive" case for the UK remaining part of the EU in the lead up to the vote, Ms Sturgeon will tell an audience of around 700 people at St John's Smith Square in Westminster that walking away from the bloc would leave Britain without a say in important issues.
"It's clear that being a member of the EU has its benefits, but with any institution improvements can be made," she will say. "If we are to influence positive change in Europe, we must remain within the EU – only that guarantees a role in the EU decision-making processes on issues that affect our everyday lives."
Although she will promise to campaign "wholeheartedly" for a Remain vote, Ms Sturgeon's main priority is the Scottish Parliament election in May, which is expected to see the SNP achieve a historic third term in power. Many in her party have denounced David Cameron's decision to call a quick-fire EU referendum, claiming that the campaign periods will inevitably overlap.
At the weekend the First Minister announced the formation of the SNP's official campaign for the UK to remain in the EU. Led by the party's Europe Minister and MSP Humza Yousaf, it will pursue a "positive, progressive and upbeat" message focusing on the benefits of continued membership.
Register for free to continue reading
Registration is a free and easy way to support our truly independent journalism
By registering, you will also enjoy limited access to Premium articles, exclusive newsletters, commenting, and virtual events with our leading journalists
Already have an account? sign in
Join our new commenting forum
Join thought-provoking conversations, follow other Independent readers and see their replies