Priti Patel to give police 'stronger powers' to 'keep the UK safe' post-Brexit
Meanwhile, the EU has made clear the UK's access to some security and policing 'facilities' will be downgraded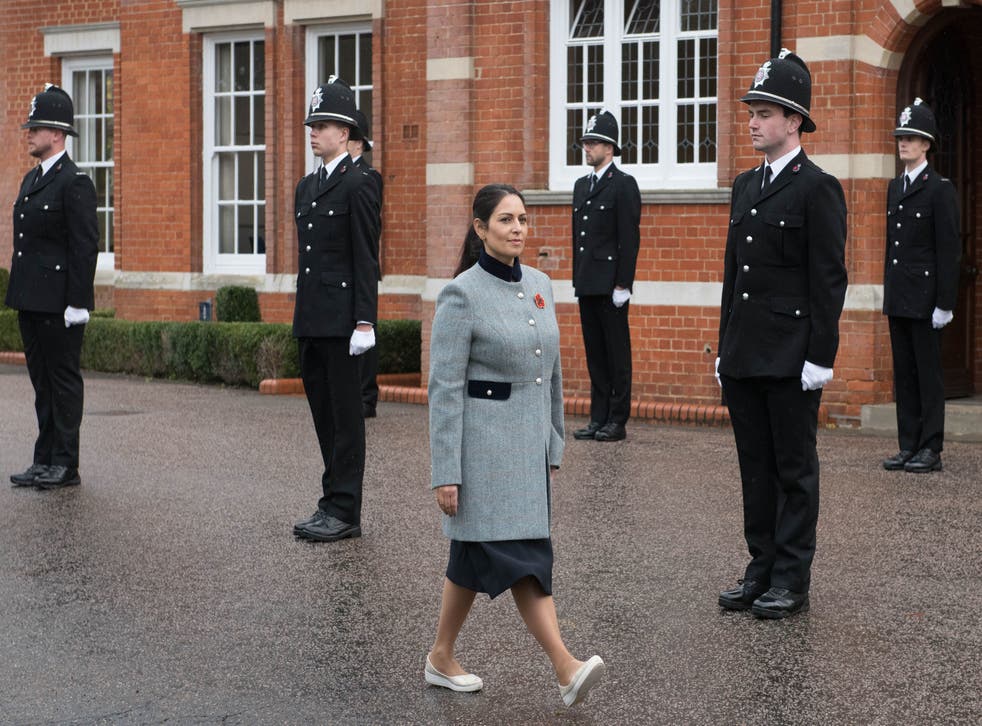 The home secretary, Priti Patel, has said she is prepared to give police and security agencies "stronger powers" to "keep the UK safe" post-Brexit. 
Writing in The Sunday Telegraph, Ms Patel suggested that the UK will be more safe following its departure from the EU, thanks to strengthened policing and security measures. 
"The UK has done what many said was impossible and struck a truly unprecedented deal with the EU which gives our police and security services the tools and partnerships to help keep the public safe," Ms Patel said. 
"Having left the EU means we can give these agencies stronger powers to keep this country safe and protect our homeland security," she asserted.
While Ms Patel suggested that the UK might be a safer place following Brexit, the EU has made clear that Britain's access to policing and security "facilities" will be downgraded.
In an EU briefing note, it was established that the UK would be stripped of "direct, real-time access" to sensitive databases related to security and justice.
The Brexit deal hashed out by negotiators, however, does allow for "effective co-operation" between the UK and Europol and Eurojust.
While it remains to be seen what exactly policing and security will look like in the UK post-Brexit, Ms Patel said the UK would also be better placed to protect its borders following its departure from the EU.
"Forging a new relationship with the EU also means taking back control of our borders, allowing Britain to finally control who comes into this country," she said. "Free movement has ended and people who want to live in the UK will now have to meet the requirements of our new points-based system."
"We will refuse to accept notoriously insecure national identity cards and will be able to crack down on illegal imports of goods through the introduction of pre-arrival data on goods being imported from the EU into Great Britain," Ms Patel said, adding: "We will also crack down on illegal immigration and reform the broken asylum system which only encourages people trafficking into the country through dangerous and illegal routes."
Overall, the home secretary said her intended message was "one of hope".
"Every lesson of history has shown that freedom and free trade are the greatest engines of prosperity and advancement," she said. "Our course is now set to grasp those freedoms and steer a new path built on the opportunities that lie ahead."
Join our new commenting forum
Join thought-provoking conversations, follow other Independent readers and see their replies