Brexit: Visa delays hit students planning to study in Spain
Delays in applications to UK's most popular foreign study destination 'causing real anxiety'
Andy Gregory
Thursday 19 August 2021 13:43 Comments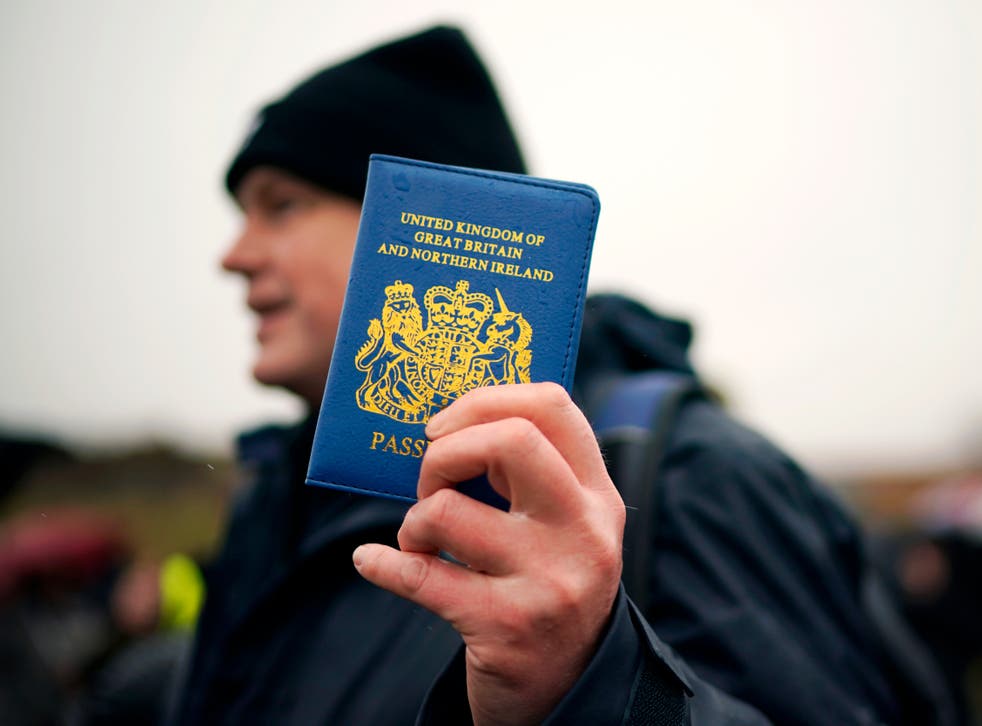 British students have been forced to consider abandoning their places at Spanish universities due to ongoing delays in securing visas, required as a result of Brexit.
The Foreign Office told The Independent it has raised the issue with the Spanish government, with just weeks to go before classes are due to begin.
Spain is the most popular destination in the UK for those wanting to study abroad, with thousands of students taking up places there there each year.
But this summer marks the first academic year in which students have needed to acquire study visas as a result of Britain's departure from the European Union, with new immigration rules having come into effect in January after a year-long transition period.
"Delays in visa processing this year are causing real anxiety among students who are due to travel to Spain soon," said Vivienne Stern, Director of Universities UK International.
The organisation, which represents 140 universities across the UK, warned that increasing numbers of its members had raised concerns that it is "impossible" for students to get visa appointments, and that as a result they would miss the start of the Spanish semester.
Ms Stern sounded the alarm in letters to the Foreign, Commonwealth and Development Office (FCDO) and Spain's Ministry of Foreign Affairs, urging them to resolve the issue as soon as possible. It is not clear how many students are affected.
Ms Stern's letters suggested that UK universities could collect all the necessary documentation for their students and submit block applications – but pointed out that there is currently no guidance on the Spanish Consulate website as to how this might be done.
She also asked whether it would it be possible as a temporary solution to allow students to enter the country under the tourist visa and then continue with the necessary paperwork when in Spain.
A spokesperson for Spain's Ministry of Foreign Affairs suggested that "some adaptation time is still needed" for "British students and universities" to adapt to the new post-Brexit regulations, adding: "All Spanish Consulates are offering all the facilities in order to speed up the visa procedures."
World news in pictures

Show all 50
Students wishing to study in Spain must now compile a dossier of documents, including a medical certificate, proof of income and a criminal-record check.
Because visas must be issued within 90 days of departure, most students began the application process in June.
Sam Downes, an economics student who had secured a study placement in Granada, told the BBC he has heard nothing since he asked for an appointment in June.
As one of several pupils to tell the broadcaster of fears that their study plans could be derailed, Mr Downes said: "I paid September's rent for my accommodation and my deposit – but it's looking unlikely that I'll be going in time."
With his university having told him it cannot offer him online learning if he does not arrive in time, he added: "So in the next week or two I might have to decide whether to cancel the whole year abroad."
After weeks of their correspondence to Spanish authorities being met with silence, some prospective students have reportedly spent hours queueing outside the embassy in London a bid to secure a direct appointment.
One student who managed to speak with embassy staff told the BBC he was now hoping to receive email confirmation of a visa appointment soon. His flight and accommodation is reportedly booked for 6 September.
A UK government spokesperson said: "We have raised the issue with the Spanish government, and are supporting Universities UK International."
Register for free to continue reading
Registration is a free and easy way to support our truly independent journalism
By registering, you will also enjoy limited access to Premium articles, exclusive newsletters, commenting, and virtual events with our leading journalists
Already have an account? sign in
Join our new commenting forum
Join thought-provoking conversations, follow other Independent readers and see their replies