London mayoral candidate drinks his own urine: 'It's really not bad'
Former banker found it 'a little salty'
Liam James
Thursday 22 April 2021 17:16 Comments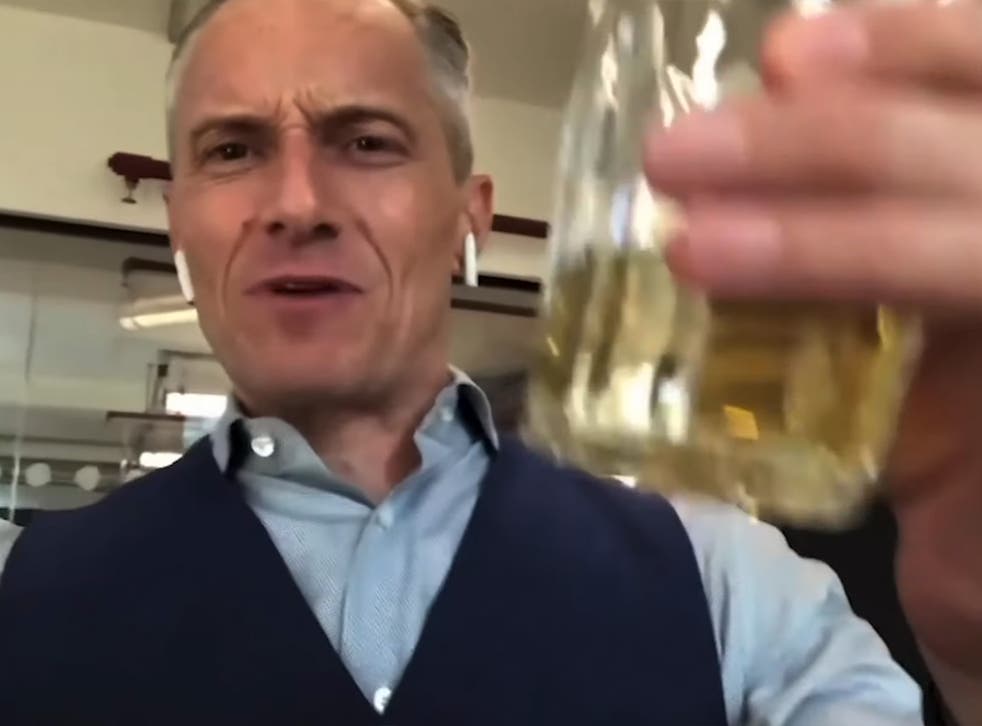 Footage has emerged showing London mayoral candidate Brian Rose drinking his own urine.
Mr Rose, who is originally from California, posted a video to Instagram in 2018 captioned "Today I Will Drink My Own Urine".
He has since deleted the post but political blog Guido Fawkes uploaded the footage to YouTube on Thursday.
The former banker noted the dehydrated colour of his urine before taking a sip. After drinking he said he found it "a little salty".
A second clip appears to show Mr Rose urinating into a mug which he then drinks from moments later.
"It's really not bad at all," he says after a sip.
Mr Rose posts several videos a day to his YouTube channel London Real, which has more than 2 million subscribers.
An interview with conspiracy theorist David Icke was removed from YouTube last year for spreading misinformation about Covid-19 and the 5G network.
Mr Icke was banned from Facebook and had his YouTube account deleted for spreading Covid-19 misinformation.
Mr Rose recently told The Times: "I'm proud we broadcast it. We fought against censorship last year because I want people to have these discussions and I want to have them out in the open."
He was a banker in New York, then London, before quitting his job a decade ago to start London Real, according to The Times.
London Real is presented as an online "academy" offering to grant subscribers "Access to the TRUTH (sic)".
Register for free to continue reading
Registration is a free and easy way to support our truly independent journalism
By registering, you will also enjoy limited access to Premium articles, exclusive newsletters, commenting, and virtual events with our leading journalists
Already have an account? sign in
Join our new commenting forum
Join thought-provoking conversations, follow other Independent readers and see their replies