Britain 'sabotaging Middle East peace process to please Donald Trump'
European and Palestinian diplomats have been heavily critical of Boris Johnson's blocking of a resolution on a two-state solution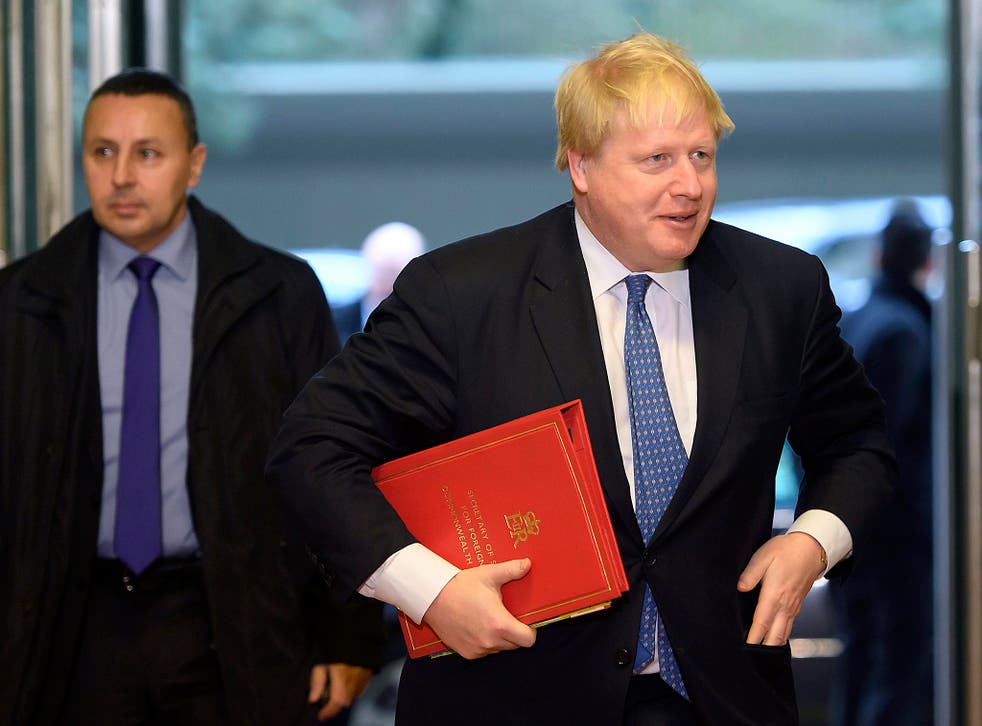 The UK government has been heavily criticised by European and Palestinian officials for what they see as a British ditching of decades old policy towards the Middle East in order to please Donald Trump.
On Monday, Foreign Secretary Boris Johnson blocked the the EU's foreign affairs council from passing a resolution in favour of a two-state solution to the Israeli-Palestinian conflict.
"The UK is changing a 20-year policy on the Middle East and settlements for the sake of a good trade deal with Donald Trump," a European diplomat told The Financial Times. "They're basically changing 20 years of international consensus."
In his interview with The Times Donald Trump said he would like to see the UK exercise their UN security council veto on resolutions that are critical of Israel. In December, the Obama administration abstained on a resolution calling Israeli settlements illegal that was in the end, carried, a decision Israeli Prime Minister Benjamin Netanyahu called "shameful".
Mohammad Shtayyeh, a senior Palestinian official and adviser to Palestinian Authority president Mahmoud Abbas said: "Obviously, the British government is using this [issue] as a bridge with Trump, and I think this is really not appropriate."
The resolution vetoed by Mr Johnson had been agreed at a conference at the weekend in Paris attended by representatives at more than seventy countries. The UK did not take part.
Register for free to continue reading
Registration is a free and easy way to support our truly independent journalism
By registering, you will also enjoy limited access to Premium articles, exclusive newsletters, commenting, and virtual events with our leading journalists
Already have an account? sign in
Join our new commenting forum
Join thought-provoking conversations, follow other Independent readers and see their replies