David Cameron tells Davos World Economic Forum: British companies are winning jobs back from the Far East
UK will become the 're-shore nation' says PM - with businesses no longer sending their jobs offshore to India and China
Andrew Grice
Friday 24 January 2014 01:56 Comments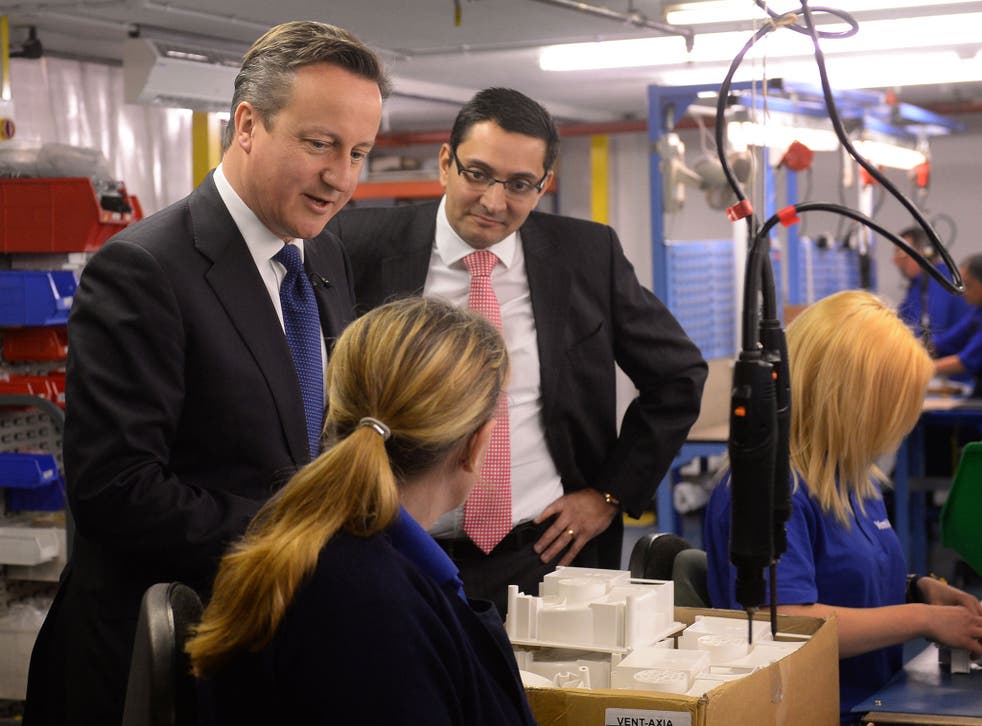 British companies which transferred jobs abroad are coming home, David Cameron declared today as he launched a campaign to persuade other firms to follow suit.
About 1,500 manufacturing jobs which moved offshore to cut production costs have been brought back to the UK since 2011. Textiles, software production, call centres and company headquarters have also returned.
In a speech to the World Economic Forum in Davos, the Prime Minister said the Government will build on the "small but discernible trend where some jobs that were once off-shored are coming back from East to West."
He announced a plan to make Britain "the re-shore nation."
Mr Cameron admitted that some production will still move offshore, but argued that there is now an opportunity to reverse the trend.
"Part of the story is about rising costs in the emerging markets, a natural consequence of these economies developing and their people becoming wealthier," he told delegates.
"At the same time, there are a number of factors pulling companies back home. Some companies are choosing to locate production nearer to their consumer markets in the West. By shortening their supply chains, they can develop new products and react more quickly to changing consumer demand."
The returning firms include the model train manufacturer Hornby, which is bringing some manufacturing from India to Britain; food manufacturer Symingtons (China to Leeds); Raspberry Pi computers (switching production to Wales); Jaeger (10 per cent of its production to Britain) and Vent Axia (China to Crawley).
A survey by the Manufacturing Advisory Service (MAS) shows that companies cite costs, quality and reducing lead times as the top three reasons for moving production back to the UK. The new Government campaign will also trumpet a strong and stable economy, competitive corporate tax rates, a good regulatory environment, strong legal frameworks and a dynamic labour market.
Vince Cable, the Business Secretary, said: "This is a sign that diverse, high-quality British manufacturing is on the rise once again. It also highlights the ability of British-based business to stand strong in the face of global competition."
Register for free to continue reading
Registration is a free and easy way to support our truly independent journalism
By registering, you will also enjoy limited access to Premium articles, exclusive newsletters, commenting, and virtual events with our leading journalists
Already have an account? sign in
Join our new commenting forum
Join thought-provoking conversations, follow other Independent readers and see their replies