British Gas price hike a 'slap in the face' to customers, say MPs
Ministers say 'unjustified' decision is 'disappointing' but Labour says government should have done more to prevent it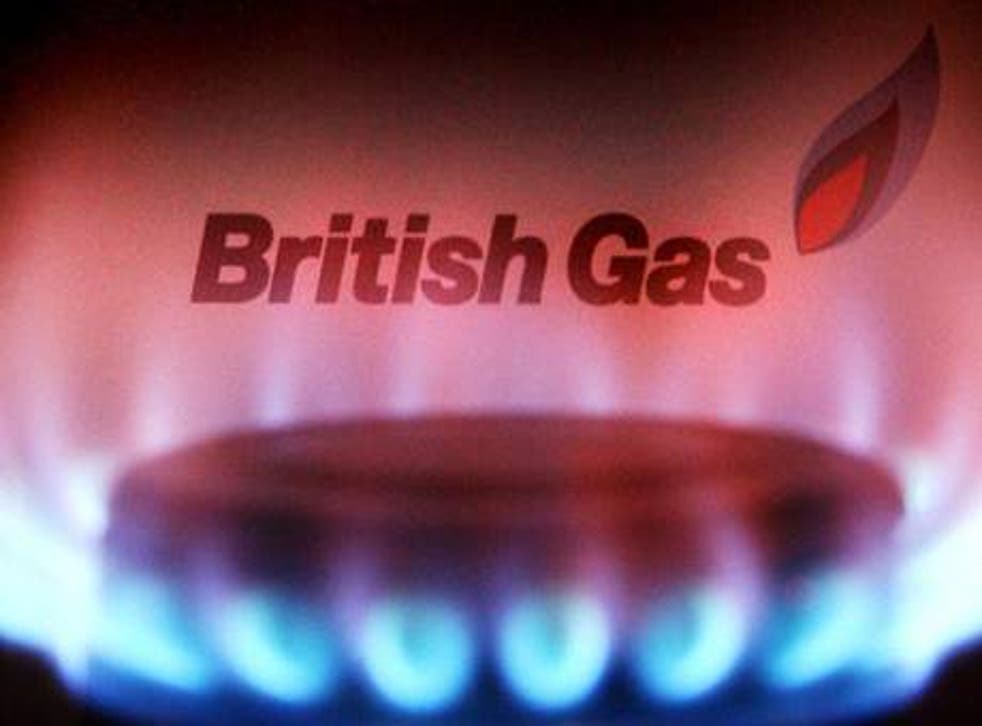 MPs have criticised British Gas's decision to raise bills for millions of customers, just months before the introduction of a cap on energy prices.
The energy giant said prices will rise by an average of 5.5 per cent, meaning the cost of the standard tariff will increase to £1,161. An estimated 4.1 million customers will see their bills increase by an average of £60 per year.
The price hike was immediately criticised by MPs across the political spectrum. The Government said it was "disappointed" with the "unjustified" decision, while Labour accused ministers of failing to introduce the price cap quickly enough.
Centrica, which owns British Gas, blamed the increase on rising wholesale energy prices and said government policies were also responsible.
In response, Claire Perry, the minister for energy and clean growth, said: "We are disappointed by British Gas's announcement of an unjustified price rise in its default tariff when customers are already paying more than they need to.
"This is why government is introducing a new price cap by this winter to guarantee that consumers are protected from poor value tariffs and further bring down the £1.4bn a year consumers have been overpaying the Big Six. Switching suppliers will always help consumers get the best deal, saving £308 by switching from a default tariff offered by the Big Six."
The Conservatives included plans for an energy price cap in their election manifesto last year but later passed the issue to energy regulator Ofgem, which was accused of watering down the proposals after suggesting they should be limited to the most expensive tariffs.
In her conference speech in October, however, Theresa May announced the government would indeed be introducing an "absolute" cap to "bring an end to rip-off energy prices once and for all".
UK news in pictures

Show all 50
"While we are in favour of free markets, we will always take action to fix them when they are broken", she said. "We will always take on monopolies and vested interests when they are holding people back.
"The energy market punishes loyalty with higher prices and the most loyal customers are often those with lower incomes, the elderly, people with lower qualifications and people who rent their homes."
The legislation introducing the cap is still working its way through parliament.
Labour accused ministers of having "done nothing" to stop energy companies hiking prices before the cap comes into effect.
Alan Whitehead, the shadow business minister, said: "This price hike is yet another example of the Tories failing consumers and not addressing the broken energy market. British Gas is rushing out an increase before the price cap comes in and the government has done nothing to stop this happening.
"That is why Labour would do much more, introducing an immediate cap on bills so that there is no return to the kind of behaviour we are seeing here, and bringing key parts of our energy system back into public ownership to deliver energy that is fairer and more accountable."
Labour's shadow cabinet office minister, Jon Trickett, called the rise "a slap in the face" for the 4,000 households in his constituency that live in fuel poverty "and for those who struggle with extortionate energy bills".
"[This is] yet another example of a Conservative Government for the few and not the many," he said.
Defending the price increase, Mark Hodges, chief executive of Centrica Consumer, said: "We fully understand that any price increase adds extra pressure on customers' household bills. This increase we are announcing today is reflective of the costs we are seeing which are beyond our control.
"We continue to work hard to reduce our own costs and keep our prices as low as possible. We have seen other suppliers raise prices and Ofgem increase the level of the prepayment tariff cap largely due to increasing wholesale energy and government policy costs."
He added: "Government policies, intended to transform the energy system, are important but they are putting pressure on customers' bills.
"We believe the government should level the playing field so the customers of all suppliers pay a fair share of energy policy costs. We continue to encourage government to consider moving these costs out of energy bills altogether and into general taxation."
Register for free to continue reading
Registration is a free and easy way to support our truly independent journalism
By registering, you will also enjoy limited access to Premium articles, exclusive newsletters, commenting, and virtual events with our leading journalists
Already have an account? sign in
Register for free to continue reading
Registration is a free and easy way to support our truly independent journalism
By registering, you will also enjoy limited access to Premium articles, exclusive newsletters, commenting, and virtual events with our leading journalists
Already have an account? sign in
Join our new commenting forum
Join thought-provoking conversations, follow other Independent readers and see their replies