MoD urgently investigates claims British-made cluster bombs are being used by Saudi Arabia in Yemen conflict
The UK is a signatory to an international convention against the use of such weapons, described by experts as 'one of the nastiest in the history of warfare'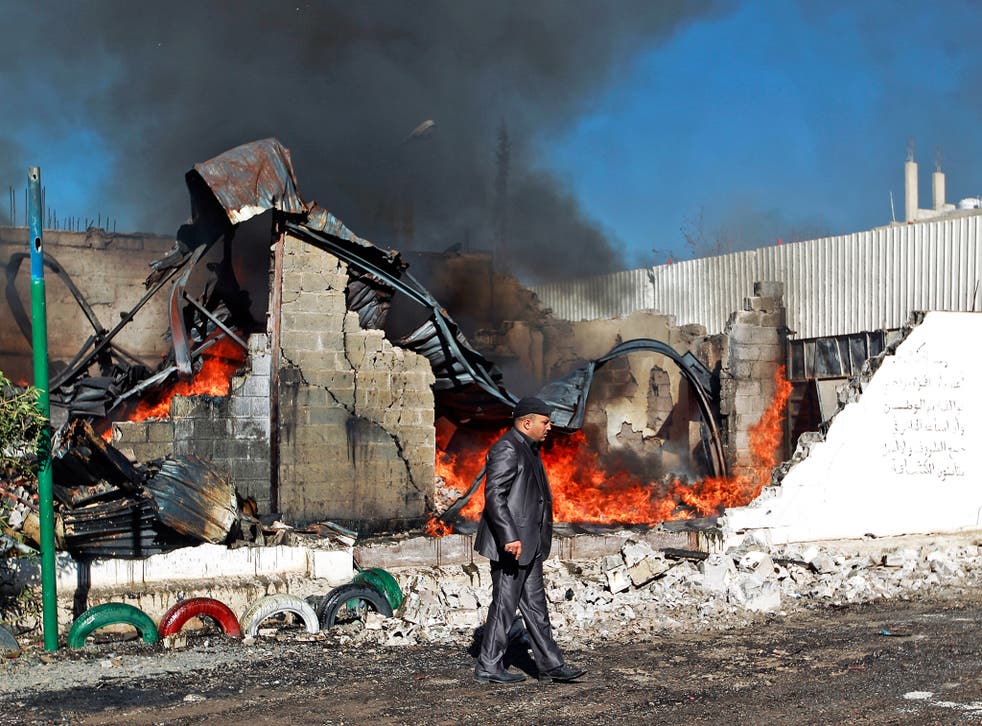 Claims that British-made cluster bombs have been used by Saudi Arabia in the on-going conflict in Yemen are being urgently investigated by the Ministry of Defence, the Foreign Secretary Philip Hammond has said.
Amnesty International said this week it had found an unexploded UK-manufactured 'BL-755' cluster bomb during field research in Yemen near the Saudi border.
The UK is a signatory to an international convention against the use of such weapons, described by experts as "one of the nastiest in the history of warfare".
Challenged over the reports in the House of Commons, ministers said that the UK had not supplied such weaponry to Saudi Arabia since 1989, and had not supplied or maintained cluster bombs since 2008. Defence minister, Philip Dunne, suggested the weapon found by Amnesty could have been from a previous conflict in the area.
However, Mr Hammond said that the UK, which supports Saudi Arabia's military campaign against Houthi rebels in Yemen, said that Britain had "always been clear" that it did not support the use of cluster munitions.
"We believe we have an assurance from Saudi Arabia that cluster munitions have not been used in the conflict, but as I said earlier, the MoD is urgently investigating the allegations," he said.
"We need to be careful, there is no evidence yet that Saudi Arabia has used cluster munitions," he added.
Saudi Arabia is not a signatory to the treaty banning cluster munitions, which was ratified by the UK in 2010.
The Government has come under pressure to suspend all arms sales to Saudi Arabia over allegations from the United Nations and several NGOs that Saudi forces have breached international humanitarian law by targeting civilians during its intervention in Yemen's civil war, which began in March last year.
Yemen: Saudi-led coalition allegedly drops cluster bombs on Yemen
Ministers have said that the Saudi government is investigating the claims, but have expressed impatience with the process.
Amnesty International's arms control director, Oliver Sprague, said it was "not good enough" for ministers to "politely seek 'assurances' from Saudi Arabia over their own behaviour."
"Cluster bombs are one of the nastiest weapons in the history of warfare, rightly banned by the UK and more than 100 other countries, so it's truly shocking that a British cluster munition has recently been dropped on a civilian area in Yemen," he said.
"Despite the deaths and injuries of thousands of Yemeni civilians at the hands of the Saudi-led coalition, British arms manufacturers are still sending shedloads of UK arms to Saudi Arabia and others in the coalition – and they're being waved on by ministers as they do so.
"It's a scandal. We've written to David Cameron demanding that the UK stop sending arms to the Saudi-led coalition which are all too likely to end up killing Yemeni farmers and their families."
Britain obstructs global ban on use of cluster bombs

Show all 2
Tasmina Ahmed-Sheikh, the SNP MP for Ochil and South Perthshire, who raised the issue in the Commons, said: "The UK Government has shown continued inaction in this vital matter which has led to the deaths of Yemeni men, women and children from the continued use of British bombs – UK ministers must apologise immediately and halt all arms sales to Saudi Arabia."
Join our new commenting forum
Join thought-provoking conversations, follow other Independent readers and see their replies