British troops to be made exempt from European human rights laws during combat
Ministers say the move is necessary amid 'vexacious' claims brought by lawyers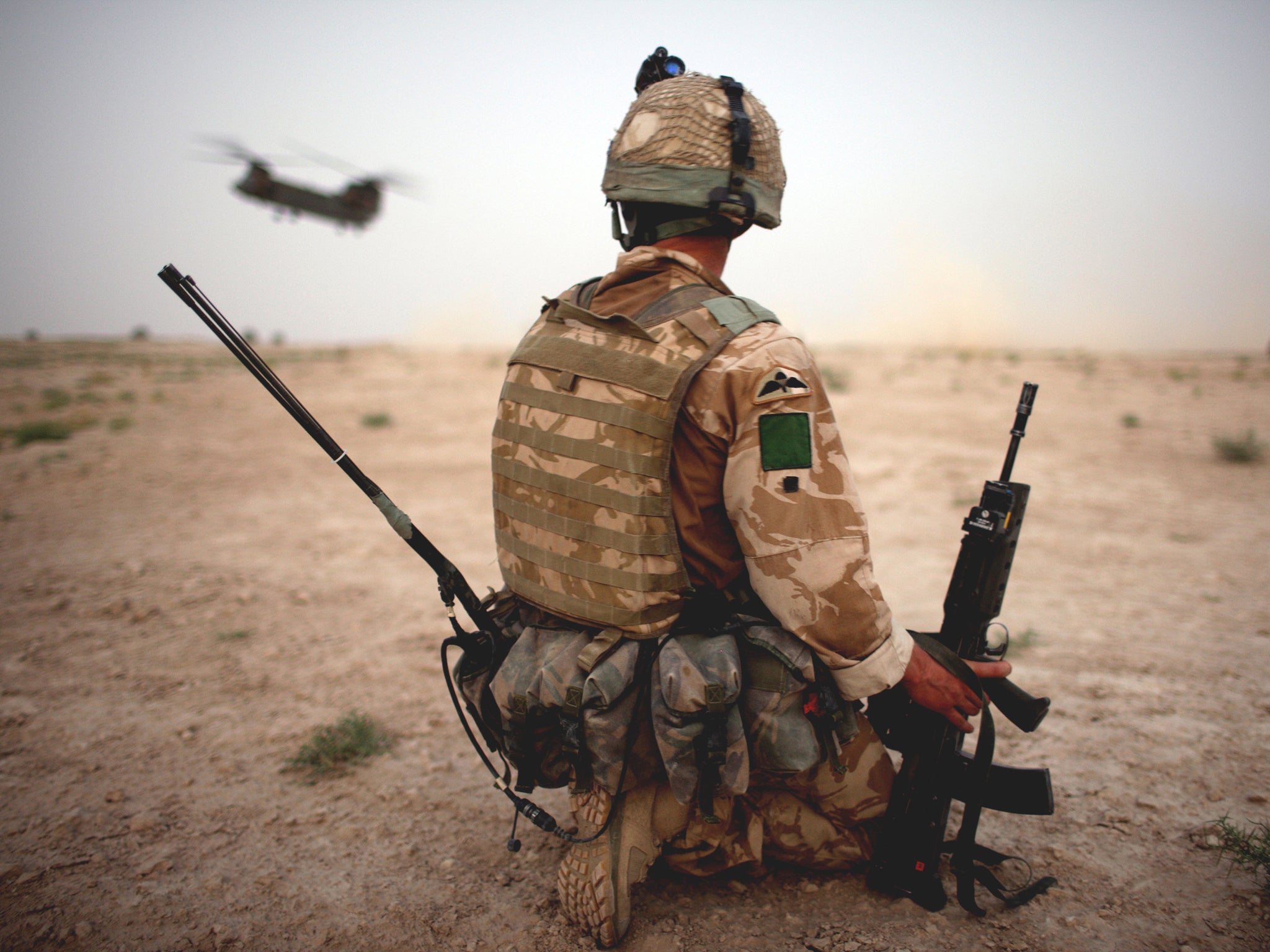 Soldiers could be shielded from legal action brought under the European Court of Human Rights in future conflicts, in a bid to protect troops from "vexatious" court claims.
Ministers argue the step is needed because ECHR judgments in recent years have over-extended the court's jurisdiction, making action against troops fighting in conflict zones too easy.
Under the proposals, while British soldiers would be protected from action using ECHR law, they would still be subject to International Humanitarian Law, including the Geneva conventions and UK criminal law.
The announcement follows the closure of Public Interest Lawyers, the firm responsible for filing thousands of claims against the armed forces.
Prime Minister Theresa May said the move is necessary to ensure those "who serve on the frontline will have our support when they come home".
She said: "We will repay them with gratitude and put an end to the industry of vexatious claims that has pursued those who served in previous conflicts."
Defence officials said that over the past decade a series of court judgments had extended the jurisdiction of the European Convention on Human Rights to the battlefield.
Claims that ECHR rights have been breached drive much of the litigation that the Ministry of Defence faces. Since 2004 the MOD has spent over £100 million on Iraq-related investigations, inquiries and compensation.
Under the new plan the UK would "derogate" from the ECHR for the duration of a conflict, something the court allows, having assessed the "circumstances that exist at that time".
Iraq: First families return to Fallujah after fleeing ISIL
Defence Secretary Michael Fallon claimed the country's legal system had been abused to level false charges against troops on "an industrial scale".
He added: "It has caused significant distress to people who risked their lives to protect us, it has cost the taxpayer millions and there is a real risk it will stop our armed forces doing their job.
"This change is an important step towards putting that right."
The Iraq Historic Allegations Team was set up by the government to review and investigate allegations of abuse by Iraqi civilians relating to UK armed forces personnel in Iraq during the period of 2003 to July 2009.
It was investigating almost 1,500 cases of mistreatment and unlawful killings brought by Iraqis during the eight-year conflict.
But the number was set to drop to around 250 due to the collapse of law firm Public Interest Lawyers, which closed last month amid allegations of misconduct and claims many of the cases lacked evidence.
Join our commenting forum
Join thought-provoking conversations, follow other Independent readers and see their replies