Broadband internet providers must provide automatic compensation for inadequate services, say MPs
The MPs write that while broadband is increasingly considered to be as essential as utilities such as water or gas, the quality of customer service 'has simply not caught up with demand'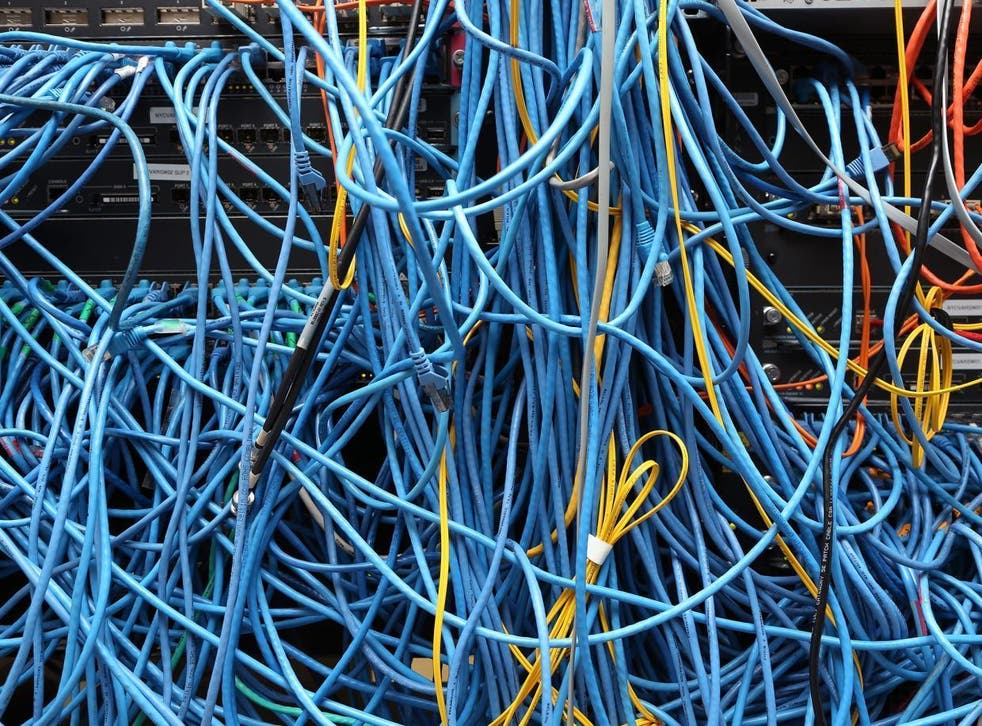 Dozens of MPs are calling for the urgent introduction of an automatic compensation scheme for broadband users amid warnings that millions of connections are not reaching the minimum standard.
In the report – signed by 57 MPs from across the political spectrum — it is argued that urgent action is needed from Government to investigate poor broadband customer service.
Organised by the British Infrastructure Group of MPs (BIG) and chaired by the Conservative MP Grant Shapps, it also calls on ministers to "finally introduce minimum standards for the broadband sector" and urges Ofcom to add more pressure on broadband services to deliver better standards.
The MPs write that while broadband is increasingly considered to be as essential as utilities such as water or gas, the quality of customer service "has simply not caught up with demand".
Mr Shapps, who is also a former chair of the Conservative party, added that the current provisions to protect customers from "protracted complaints procedures" were "unacceptable".
In the report - Broadband 2.0 - it is claimed that as many as 6.7 million UK broadband connections may not receive download speeds above the Government's proposed minimum of 10 megabits per second.
Less than half of all UK connections are thought not to receive superfast speeds of 24 Mb/s, according to the group's research. The Digital Economy Act defined a minimum broadband download of 10 megabits per second earlier this year.
The authors add although it is impossible to know whether this is due to a lack of availability or uptake, "either way this represents a worrying picture for post-Brexit Britain's competitiveness."
Mr Shapps added: "This report calls on the UK Government to finally introduce minimum standards for the broadband sector by progressing secondary legislation for a Universal Service Obligation and on Ofcom, the industry regulator, to consider how customers can be efficiently compensated when they fail to receive the speeds that they pay for."
UK news in pictures

Show all 50
Responding to the report, a spokesman for the Department for Digital, Culture, Media & Sport said: "Almost 95 per cent of the UK can now get superfast broadband, but we know millions of homes and businesses have not yet chosen to upgrade. We want everyone to have access to fast broadband, and the universal service obligation will make sure that no-one is left behind.
"It's a better offer than any compensation package as it places a legal obligation on providers to deliver the speeds that families and businesses need."
An Ofcom spokesman added: "We share concerns that broadband must improve, and we're already taking firm, wide-ranging action to protect customers - including new plans for automatic compensation, faster repairs and installations, and ensuring providers commit to giving accurate speed information to customers.
"We also provide robust, comprehensive data on broadband take-up and availability, through regular reports and interactive consumer tools."
Register for free to continue reading
Registration is a free and easy way to support our truly independent journalism
By registering, you will also enjoy limited access to Premium articles, exclusive newsletters, commenting, and virtual events with our leading journalists
Already have an account? sign in
Register for free to continue reading
Registration is a free and easy way to support our truly independent journalism
By registering, you will also enjoy limited access to Premium articles, exclusive newsletters, commenting, and virtual events with our leading journalists
Already have an account? sign in
Join our new commenting forum
Join thought-provoking conversations, follow other Independent readers and see their replies