Brown was warned that MP was being bugged, say Conservatives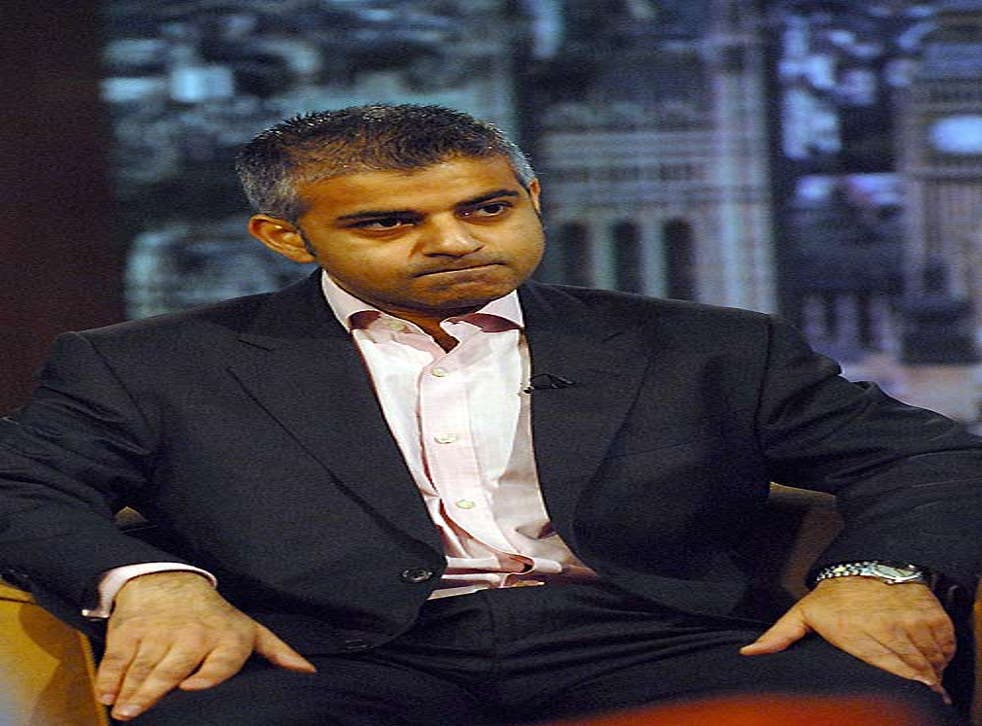 Gordon Brown was dragged into a row over the alleged bugging of an MP yesterday after the Conservatives claimed they warned him of the practice weeks ago.
But Downing Street insisted the Prime Minister knew nothing of a letter from David Davis, the shadow Home Secretary, that was sent in December warning that an MP had been bugged.
The dispute came after The Sunday Times reported that Scotland Yard secretly bugged the Labour MP Sadiq Khan as he met a constituent in prison. Jack Straw, the Secretary of State for Justice, authorised an inquiry yesterday into allegations that detectives from the Metropolitan Police's anti-terrorist squad secretly recorded meetings between Mr Khan and Babar Ahmad at Woodhill prison in Milton Keynes in 2005 and 2006. Mr Ahmad faces extradition to the United States where he is accused of running a website raising funds for the Taliban and for Chechen terrorists. It was claimed that tables at the prison's visitors meeting hall had been hollowed out to hide bugging equipment.
Yesterday Mr Davis released the confidential letter he sent to Mr Brown asking him about a breach of a rule introduced by Harold Wilson more than 40 years ago that police do not bug MPs' conversations.
The letter said: "I have reason to believe the policy has been breached in relation to communications between a constituent, arrested and detained as a terrorist suspect since 2003, and his member of Parliament."
No 10 insisted the letter had never been received. A spokeswoman said: "Having conducted a detailed check, we have no record of receiving a letter about the bugging of MPs.
"Consequently the Prime Minister knows nothing about this letter."
Mr Khan, 37, who is regarded as one of the Labour Party's rising stars told yesterday's edition of BBC One's The Andrew Marr Show: "Clearly I'm concerned. I'm pleased that the Secretary of State for Justice, Jack Straw, has ordered an inquiry.
"I'm obviously as keen as your viewers will be to find out whether the allegations are true because the implications clearly are quite serious."
He added: "Anything that undermines the relationship between an MP and a constituent, anything that undermines the relationship between the citizen and the police and the security services obviously are serious.
"That's why it's really important that we calm down a bit. I've had many phone calls from constituents who are understandably very concerned."
Mr Davis said he was considering calling for a statement in the Commons today. He said: "It needs to be established who made the decision, whether they considered the Wilson doctrine, [and] who they flagged it up to. Did it go up to the head of the Met, Sir Ian Blair? Was it flagged up to the Home Secretary? Was it flagged up to the Prime Minister?"
Mr Straw insisted it was "completely unacceptable for an interview conducted by an MP on a constituency matter – or on any other issue – to be recorded."
Douglas Alexander, the Secretary of State for International Development, also expressed concern. He said: "There will be deep concern on all sides of the House of Commons if these allegations prove to be founded."
Shami Chakrabarti, director of Liberty, the human rights pressure group, said she was "shocked but not surprised" by the claims. She told Sky News: "Defence lawyers that I have spoken to say they very often feel it is very likely their conversations with clients, legally privileged conversations, may well be bugged."
Join our new commenting forum
Join thought-provoking conversations, follow other Independent readers and see their replies