Budget 2013: Millions to get help to buy homes from 2014
New mortgage guarantee, sufficient to support £130 billion of loans, will help people who cannot afford a big deposit
Wednesday 20 March 2013 15:30 Comments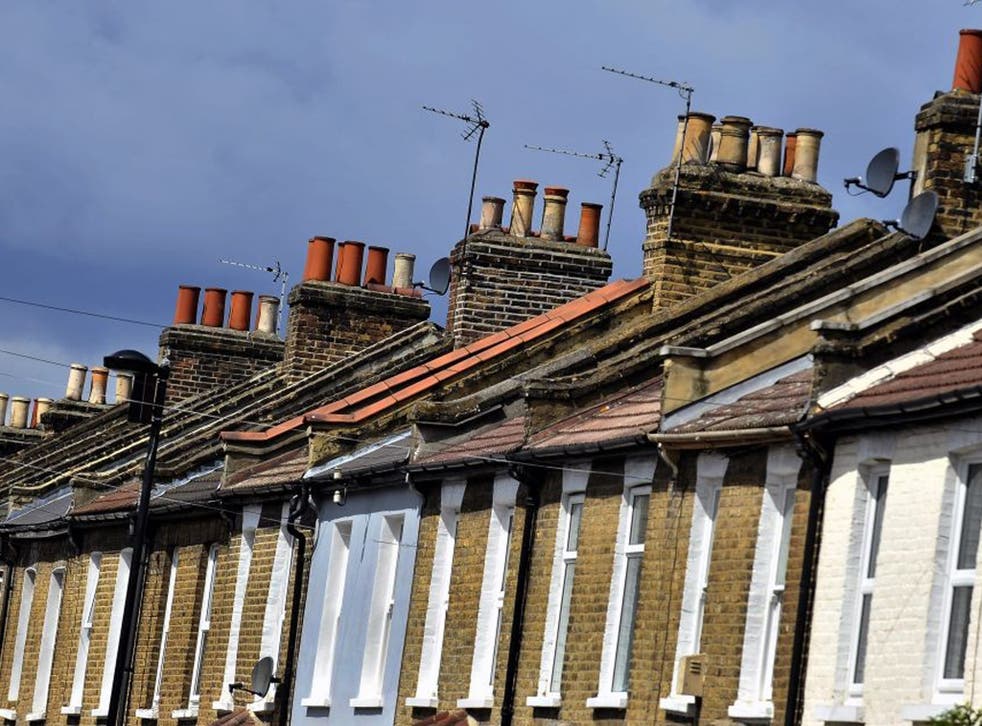 First-time home buyers were given good news today as the Government outlined plans to breathe life into the ailing housing market and boost the construction industry.
A new Help to Buy scheme scheme for those struggling to find mortgage deposits will include £3.5 billion for shared equity loans, and a Government interest-free loan worth 20% of the value of a new-build house.
The Chancellor said the scheme will be available to everyone who wants to buy a home from next year.
A new mortgage guarantee, sufficient to support £130 billion of loans, will help people who cannot afford a big deposit.
The Government will also offer interest-free loans for five years for those wanting to buy new-build homes.
The loans will be available to those who can find a 5% deposit with the loan worth up to 20% of the value of a home worth up to £600,000 and repayable when it is sold.
Chancellor George Osborne told the Commons: "The deposits demanded for a mortgage these days put home ownership beyond the great majority, who can't turn to their parents for a contribution.
"And that's not just a blow to the most human of aspirations, it's a setback to social mobility and it's been hard on the construction industry too.
"This Budget proposes to put that right, and put it right in a dramatic way."
The announcement was cautiously welcomed by lenders and estate agents, and the share prices of some housebuilders went up by as much as 7% today.
The initiative broadens out a previous scheme called First Buy, which has been offering equity loans to first-time buyers only. Help-to-buy offers a helping hand to home movers as well as first-time buyers.
Stephen Noakes, mortgage director at Lloyds Banking Group, said the new initiative could prove vital to people who are struggling to take their second step on the housing ladder, many of whom bought at the height of the market and now find themselves trapped with little equity.
He said: "Our recent report from Lloyds TSB indicates that little has improved in the past year for those first-time sellers looking to take the second step on the housing ladder, almost two thirds of second steppers had wanted to move up the ladder in 2012 but were unable to."
The announcement comes at a time when lenders, surveyors and estate agents have been reporting signs that confidence is returning to the housing market following Government schemes such as Funding for Lending, which has prompted a flurry of mortgage rate cuts from lenders, who are being given access to cheap finance.
The Council of Mortgage Lenders (CML) said today that it will work with Government "to help deliver a workable scheme".
It said: "A successful scheme could ultimately enable lenders to offer more low-deposit loans than they would otherwise be able to do without incurring concerns from funding markets, prudential regulators, or their own internal risk committees."
Simon Rubinsohn, chief economist at the Royal Institution of Chartered Surveyors (RICS) said the help-to-buy measures are "much-needed".
But he cautioned: "The devil will be in the detail about how the Government will treat buy-to-let and those in negative equity.
"RICS will monitor the impact on the market and prices. However, Government need to be careful this doesn't create another housing bubble - pushing prices up at the expense of buyers."
Mark Hayward, president of the National Association of Estate Agents (NAEA), said that much work still needs to be done to boost the housing market.
He said: "In the absence of a stamp duty holiday for first-time buyers, it is imperative that politicians, the house building industry and the major lenders continue to look at more ways to offer support to this fragile part of the sector."
PA
Read more
'A penny off a pint' as beer tax is cut by George Osborne
 The 2013 Budget at a glance - key points from Chancellor George Osborne's statement to the House of Commons
Evening Standard editor apologises after Twitter leak of Budget frontpage
Fuel duty rise scrapped by George Osborne
'A tax off jobs' as small businesses given Employment Allowance boost
George Osborne turns to Bank of England for help as growth is halved
Budget 2013 Live Blog - as it happened
Price of beer cut by 1p, fuel duty rise is scrapped and no income tax on first £10k of earnings
Register for free to continue reading
Registration is a free and easy way to support our truly independent journalism
By registering, you will also enjoy limited access to Premium articles, exclusive newsletters, commenting, and virtual events with our leading journalists
Already have an account? sign in
Join our new commenting forum
Join thought-provoking conversations, follow other Independent readers and see their replies