Budget 2014: Pension pots 'can be used to buy Lamborghinis', says Lib Dem minister
We don't mind if people near retirement blow savings on fast cars, says policy reformer – as IFS warns there will be losers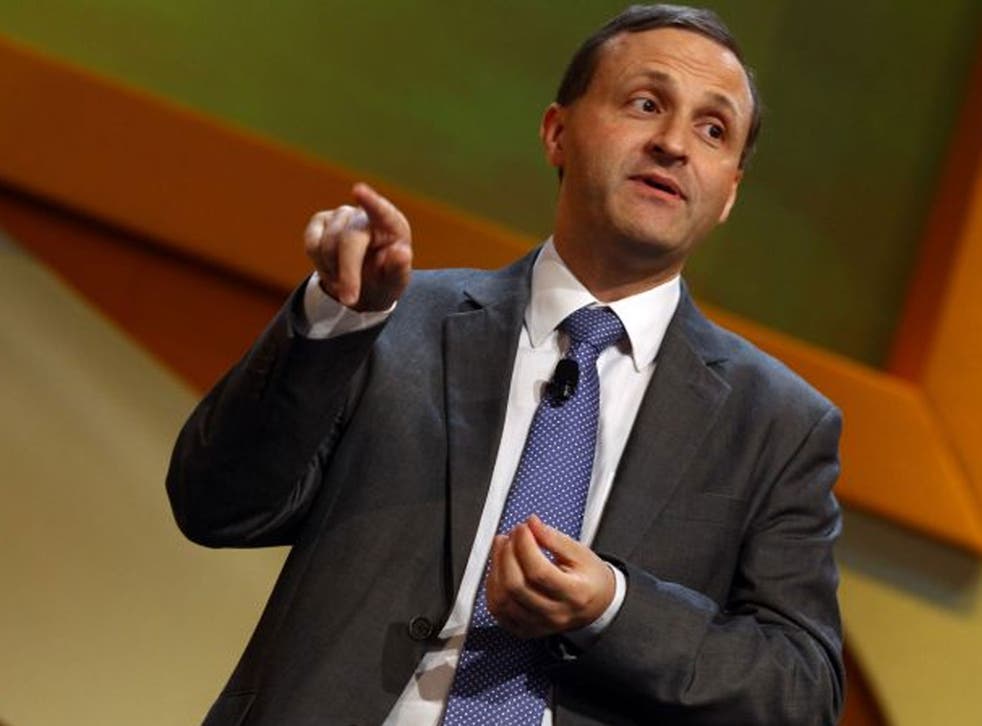 The centrepiece of George Osborne's "Budget for savers" has come under attack, with analysts warning that the Chancellor's pension liberalisation could harm the income of some retirees and pump up an already inflated housing market.
The Institute for Fiscal Studies (IFS) said there were "genuine uncertainties" over the impact of the Chancellor's decision to remove the requirement for retirees to use their accumulated pension pots to purchase annuities from next year.
The lifting of the restriction was welcomed by savings pressure groups, which have been angry over the low annuity returns offered by insurance companies since the financial crisis – and one minister even suggested that pensioners should be free to spend their savings on a Lamborghini.
Steve Webb, the Liberal Democrat pensions minister, said it was up to individuals to spend their money on what they liked as they could then rely on the state pension. "If people do get a Lamborghini, and end up on the state pension, the state is much less concerned about that, and that is their choice," he said. Downing Street later said it supported his comments.
But James Lloyd, director of the Strategic Society Centre, described the liberalisation as a "policy catastrophe". He said that some pensioners would hold their savings in cash, others would squander their money and that others would plough their savings into property, pushing up house prices. "Millions of pensioners will suffer lower retirement incomes as a consequence of the Chancellor's decision, and the unforeseen consequences could be disastrous for priced-out first-time buyers," he said.
Paul Johnson, the head of the IFS, said Mr Osborne's move could mean the only people in the market for annuities would be those with long life expectancies – and that insurance firms would increase the price of their products as a result, leading to a lower income for buyers. "There is a market failure here which could justify a degree of compulsion," he said. "There will be losers from this policy."
The IFS also warned that allowing pensioners to cash in their pension pots could result in more people mismanaging their finances. "Without wanting to be seen as patronising… they may overspend early in retirement," said Mr Johnson. The IFS cited research that men aged between 50 and 60 tend to underestimate their life expectancies by two years. Women underestimate by four years.
Mr Johnson conceded the liberalisation ought to make saving more attractive. He added that the risk of people burning through their savings and falling back on the state for support was less of a concern now than it was in previous years due to pensioners' higher average incomes.
In response, Mr Osborne said: "In the end people who have saved through their lives and earned that money should be trusted with good advice about what they do with that money." The Chancellor added that people who had saved for their whole lives were "responsible people".
Mr Webb, one of the architects of the policy, said in the House of Commons that he was "relaxed" about how people choose to spend their retirement savings. "In the past, retirement was often a relatively short period of time, and the priority for most was to turn their pension savings into a regular income for as long as they lived. But in a world where people will routinely live for 25 years in retirement, we need to think more creatively and give people new options about what they will do with their own money," he said.
Ros Altmann, a former Treasury adviser, also defended the move and said that the concerns of the IFS were misplaced because people were already getting a terrible deal from insurers. "The annuity market is not working well for people. We've had enough of the nanny state forcing people into products that may or may not be suitable. Let's treat grown-ups as grown-ups," she said.
But others echoed the reservations of the IFS. TUC general secretary Frances O'Grady said it was a mistake to move away from the principle of "collective provision" on pensions. "Annuities are a broken product, but we are throwing the risk-sharing baby out with the broken market bathwater," she said.
Annuities are financial products that yield a regular stream of income until the recipient dies. About £12bn of savings are converted into annuities every year. The returns they offer are mostly tied to the Bank of England's base rate, which was slashed to a record low in March 2009 as the central bank sought to stimulate the economy by making borrowing cheaper. The Bank has repeatedly said that it will keep the rate on hold until the UK's recovery is firmly embedded. It also says that when the rate does rise it is unlikely to go above 2 to 3 per cent in the medium term. That would be below the average of 5 per cent seen before the global financial crisis.
Register for free to continue reading
Registration is a free and easy way to support our truly independent journalism
By registering, you will also enjoy limited access to Premium articles, exclusive newsletters, commenting, and virtual events with our leading journalists
Already have an account? sign in
Join our new commenting forum
Join thought-provoking conversations, follow other Independent readers and see their replies