Budget 2015: Universities will be allowed to raise fees beyond £9,000, says George Osborne
Those universities who can show good quality will be allowed to raise their fees by the level of inflation from the academic year 2017/8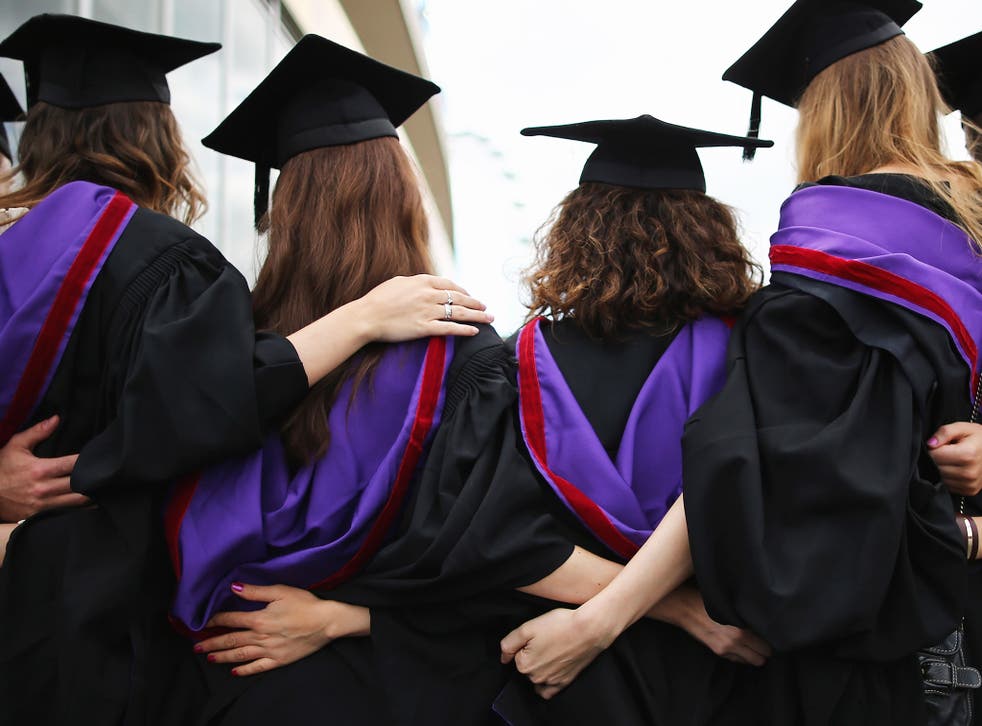 Universities will be able to raise fees from their record level of £9,000 a year, the Chancellor has declared.
He made it clear that those who could show good quality would be allowed to raise their fees by the level of inflation from the academic year 2017/8.
In practice, the move, which was welcomed by the Russell Group of universities - representing 24 of the most selective universities in the country - is likely to mean elite universities charging higher fees.
In addition, the Chancellor announced a five-year freeze on the level at which students start repaying their loans - £21,000 a year. Under an agreement with the Liberal Democrats, this figure increased annually in line with inflation.
Thew moves were on top of the Chancellor confirming the Independent's story that maintenance grants for students would be scrapped - and replaced by loans which also would have to be repaid once students started earning £21,000 a year.
Currently, students from families earning less than £25,000 a year get a full grant of £3,387 - reducing until those with families earning £42,000 a year or more get nothing. The new loans will be worth more at £8,200 a year.
It was this that has caused the biggest outcry in the higher education world, with Sir Peter Lampl, chairman of the Sutton Trust - the charity dedicated to campaigning for equal access to education, warning: "Shifting grants to loans may move them off the balance sheet but it could also put off many low and middle income students and tip the balance against their going to university."
Professor Les Ebdon, director of OFFA - the fair access watchdog, said he would be "very concerned" if the move were to reduce participation in higher education by students from disadvantaged backgrounds.
"I will work closely with universities and colleges to monitor whether there are any negative impacts and to ensure the mitigate those through their access agreements."
Students warned of a mass demonstration t protest at the move in the autumn. Left campaigners accused the Government of "destroying the education system as we know it".
However, Dr Wendy Piatt, director general of the Russell Group, welcomed the announcement that fees could rise in line with inflation at universities providing excellent teaching.
""Next year £9,000 tuition fees will be worth only £8,200 in 2012 terms and universities are already having to do more with less," she said.
Chancellor George Osborne said the moves were necessary - if the Government was to succeed in recruiting more students to higher education through lifting the cap on student numbers for universities - rather than having to turn them away through lack of finance.
He added that there was "a basic unfairness in asking taxpayers to fund grants for people who are likely to earn a lot more than them" through their university degrees.
In addition, he announced the appointment of a network of regius professorships to universities around the country to commemorate the Queen's 90th birthday. It mirrors a similar announcement which coincided with the Queen's Diamond Jubilee when 12 university departments were awarded regius professorship status.
On schools, he announced £50 million to promote school cade forces in a bid to persuade more state schools to set them up.
Join our new commenting forum
Join thought-provoking conversations, follow other Independent readers and see their replies