Budget 2015: George Osborne's benefit cuts set to make 13 million families 'significantly worse off'
Institute for Fiscal Studies delivers damning assessment of the Chancellor's Budget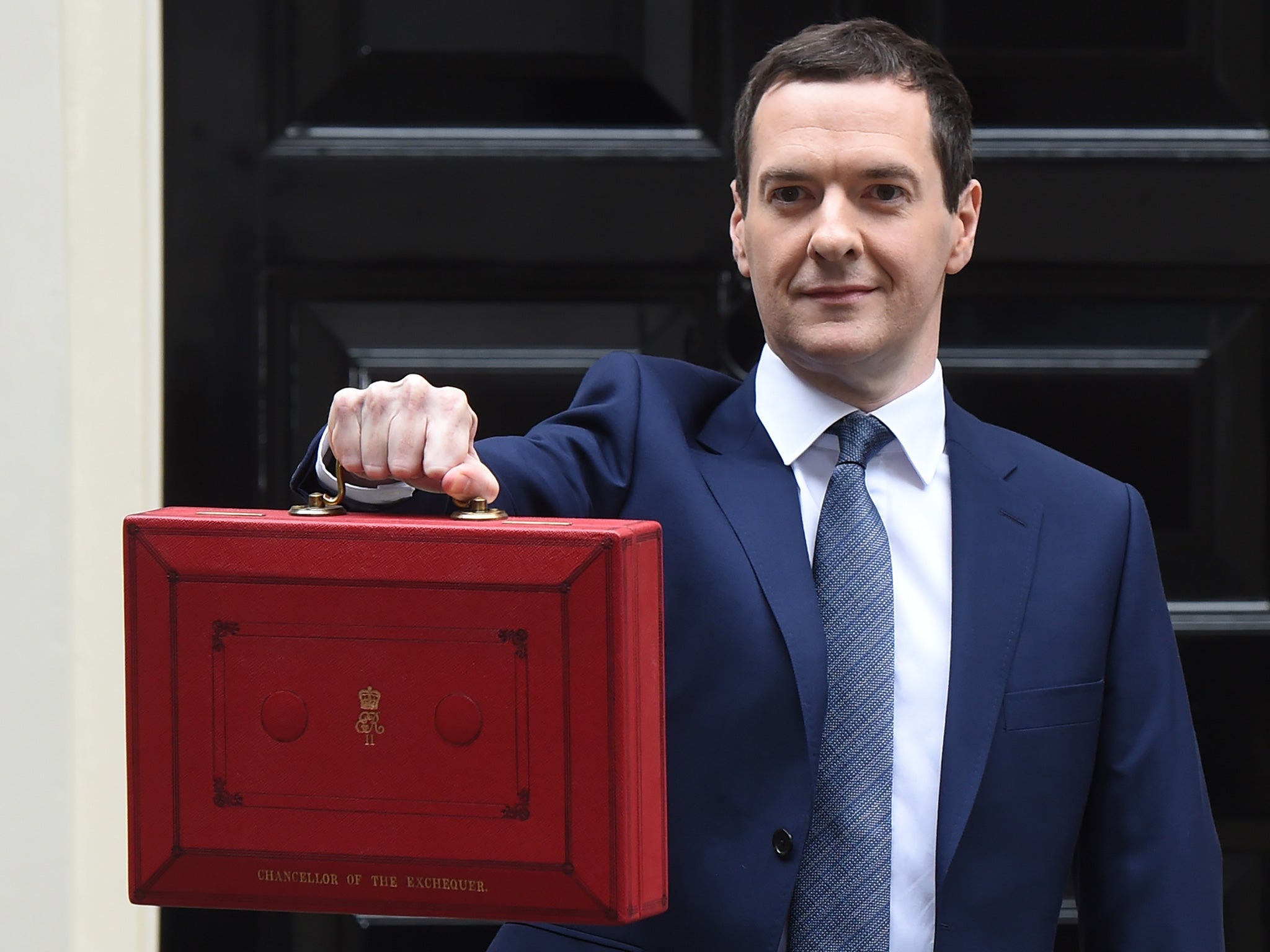 A staggering 13 million families will be worse off by an average £260 a year due to the four-year freeze in working-age benefits and tax credits announced by George Osborne, according to an in-depth assessment of yesterday's Budget by an influential thinktank.
The Institute for Fiscal Studies said the benefit cuts will not be offset by the new compulsory national living wage, which will rise to £9 an hour by 2020.
It described the overall changes to benefits in the Budget as "regressive" and predicted the next five years of austerity would take "much more from poorer households than richer ones".
Paul Johnson, director of the IFS, said households receiving tax credits would be "significantly worse off" by the changes unveiled by the Chancellor, even taking into consideration a boost in wages.
The IFS estimated that the four-year freeze to tax credits will hit around 3 million families, making them worse off by an average of £1,000.
In a damning conclusion of the effects of the Budget overall, Mr Johnson said: "Given the array of benefit cuts it is not surprising that the changes overall are regressive – taking much more from poorer households than richer ones.
"Looking over the period of the consolidation as a whole, poorer households have done worse than those in the middle and upper middle parts of the income distribution though it remains the case that the some of the biggest losers have been those right at the very top of the income distribution."
The analysis contradicts Mr Osborne's claim that anyone working on the national minimum wage would be overall better off from the changes. "This is a fair deal - because you've got to have a welfare system that's fair to the people who pay for it, as well as the people who need it," he said this morning.
What does five more years of the Tories mean for Britain?
Show all 8
He denied "targeting" young people with cuts a day after wielding the axe against housing and education assistance for young people on low incomes.
His budget, delivered on Wednesday, excluded under-25s from a flagship living wage policy, banned them from claiming housing benefit, and scrapped grants for low-income students.
But Mr Osborne said his changes would be "good for them", referring to young people.
"I don't accept that we're targeting young people – this is all about investing in apprenticeships and universities," he told Sky News.
"I am saying – look, I'm sorry, you can't come out of school, go straight onto benefits, claim housing benefits.
"That's not what a working young person is able to do in the sense that they often have to stay at home while they build their career.
"We are asking young people to earn or learn rather than live on benefits. I personally think that's good for them, it's certainly good for the country."
Join our commenting forum
Join thought-provoking conversations, follow other Independent readers and see their replies