Budget 2016: Maths lessons could become compulsory for all pupils up to age of 18
Move is part of a blueprint to ensure next generation of schoolchildren get the 'best start' in life for employment
Richard Garner
Education Editor
Wednesday 16 March 2016 19:27 Comments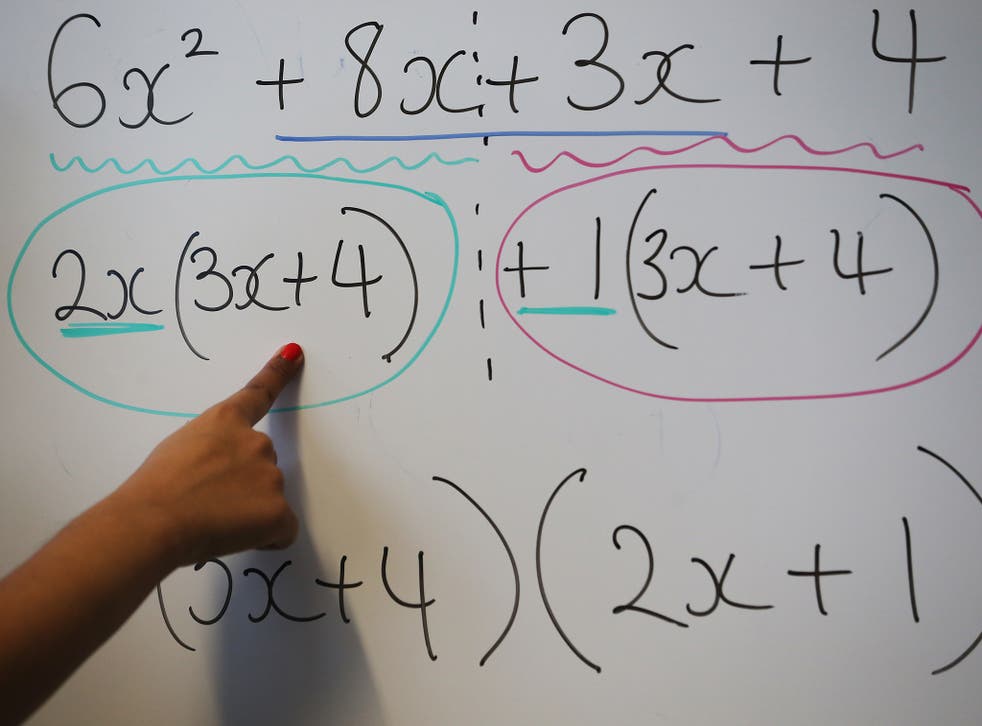 Maths lessons could become compulsory for all pupils up until the age of 18.
Chancellor George Osborne announced the setting up of a review to determine whether the subject should be studied by all children until they leave education as part of a blueprint to ensure the next generation gets the "best start" in life for employment. In England, young people already have to stay in school or training until they are 18.
It was one of a series of measures unveiled by the Chancellor to ensure that reforming the education system remains a key government focus.
Mr Osborne also announced he would bring forward the introduction of a "fair funding formula" to ensure all schools received an equitable level of Government cash. The new system would be introduced by 2020.
At present, inner city schools receive more funding than those in rural areas - leading to claims that any attempt to tamper with funding would deprive disadvantaged pupils in urban areas. However, the Chancellor announced that an extra £500 million would be earmarked to cushion the blow for areas that have been well-funded in the past.
George Osborne 2016 budget at a glance

Show all 8
Reacting to the maths shake-up, Russell Hobby, general secretary of the National Association of Head Teachers, said: "Mathematics is a key subject and it makes sense to extend its study."
The Chancellor also confirmed plans to ensure every state school is an academy by 2020 - a change that will affect around 15,000 schools.
That announcement has been met with scepticism, with research by education financial experts HCSS Education showing that 59 per cent of non-academy schools are opposed to seeking academy status.
At present, 60 per cent of secondary schools and one in seven primary schools are academies. Primary schools are considered to be reluctant to transfer because they lack the financial expertise to run their own schools.
Teachers' organisations were virtually unanimous in opposing the Government's plans - pointing out that chief schools inspector Sir Michael Wilshaw had declared: "As academies become the norm success or failure hasn't automatically followed".
Kevin Courtney, deputy general secretary of the National Union of Teachers, said: "These are entirely the wrong proposals and priorities for education. The Chancellor seems to be oblivious to the pressing issues that are facing education in England.
A Treasury spokeswoman later sought to clarify the Chancellor's comments, insisting he had not promised to make maths compulsory for A-level, but was looking to improve teaching of the subject across older age groups.
Register for free to continue reading
Registration is a free and easy way to support our truly independent journalism
By registering, you will also enjoy limited access to Premium articles, exclusive newsletters, commenting, and virtual events with our leading journalists
Already have an account? sign in
Join our new commenting forum
Join thought-provoking conversations, follow other Independent readers and see their replies