NHS to be hit harder than expected by compensation shake-up, Budget reveals
Chancellor forced to borrow £1.2bn a year to cover the bill - and higher motor insurance premiums 'will be fully passed on to consumers'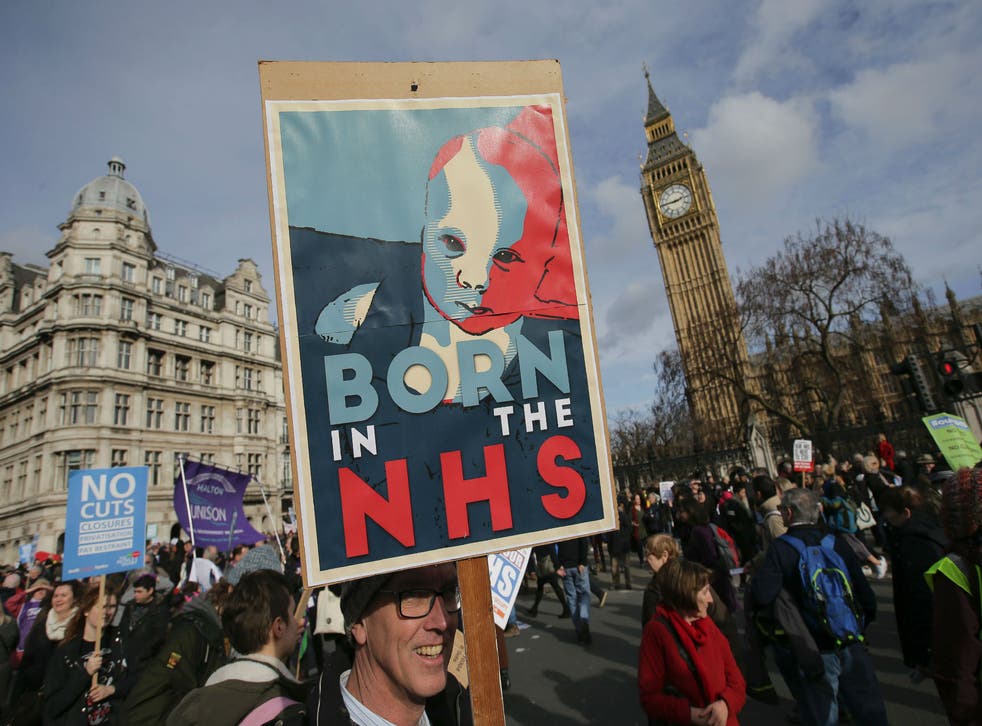 The NHS will be hit harder than expected by a controversial shake-up of personal injury compensation – forcing the Chancellor to borrow an extra £1.2bn a year.
And higher motor insurance premiums because of the shake-up "will be fully passed on to consumers", the Treasury's watchdog has acknowledged.
A little-noticed decision to dramatically cut the 'discount rate' for compensation awards, to reflect lower yields from investment bonds, first sparked controversy last month.
The lower rate – 0.75 per cent, instead of 2.5 per cent – will benefit the thousands of people who suffer from medical negligence, car accidents and other personal injury incidents.
But Downing Street was forced to admit a rumoured £1bn higher bill for the Department of Health was "broadly in the right ballpark".
Now the Office for Budget Responsibility (OBR) Budget book has revealed that £1.2bn has been set aside every year to "meet the expected costs to the public sector, in particular to the NHS Litigation Authority".
Treasury officials, asked where the money would come from, said: "The OBR assume that we either need to raise that money through tax, or that you'll need to borrow for it."
Asked again to be clear whether it would be covered through borrowing, a spokesman suggested it would, replying: "It goes through the forecasts, yeah."
He pointed out that, under the figures set out by the Chancellor in the Budget, the country would be borrowing less overall.
The OBR book says it anticipates a £100,000 annual increase in Treasury receipts from insurance premium tax (IPT), because of higher motor premiums.
And it states: "We assume that these costs will be fully passed on to consumers, raising motor insurance premiums by around 10 per cent this year (although this is highly uncertain).
"It may also have pushed premiums up in recent months, as the industry anticipated a change. We also assume that this change will raise the cost of public and employer liability insurance."
The discount rate adjusts compensation payouts to take into account how much an individual can expect if they invest a lump sum over their lifetime.
With investments producing lower yields, the Government will now apply a lower discount on the payments in the first place.
Last month, No.10 said Elizabeth Truss, as Lord Chancellor, had been "required" to carry out a review, before deciding on the new rate.
The admission came as car insurer Admiral warned of price hikes because of the Government's "eccentric" decision.
It became the latest car insurer to reveal the impact of changes to the Ogden rate, with underlying pre-tax profits dropping by 25 per cent to £284.3m in 2016.
Shares in the insurance sector plunged after Ms Truss announced the change, although the Chancellor is now consulting on the move.
Join our new commenting forum
Join thought-provoking conversations, follow other Independent readers and see their replies