Austerity to continue for many public services as Budget makes further £4bn of cuts
Post-Brexit trading chaos to cost UK economy around £2.5bn – 0.5 per cent of GDP – in just three months
Rob Merrick
Deputy Political Editor
Wednesday 03 March 2021 17:25 Comments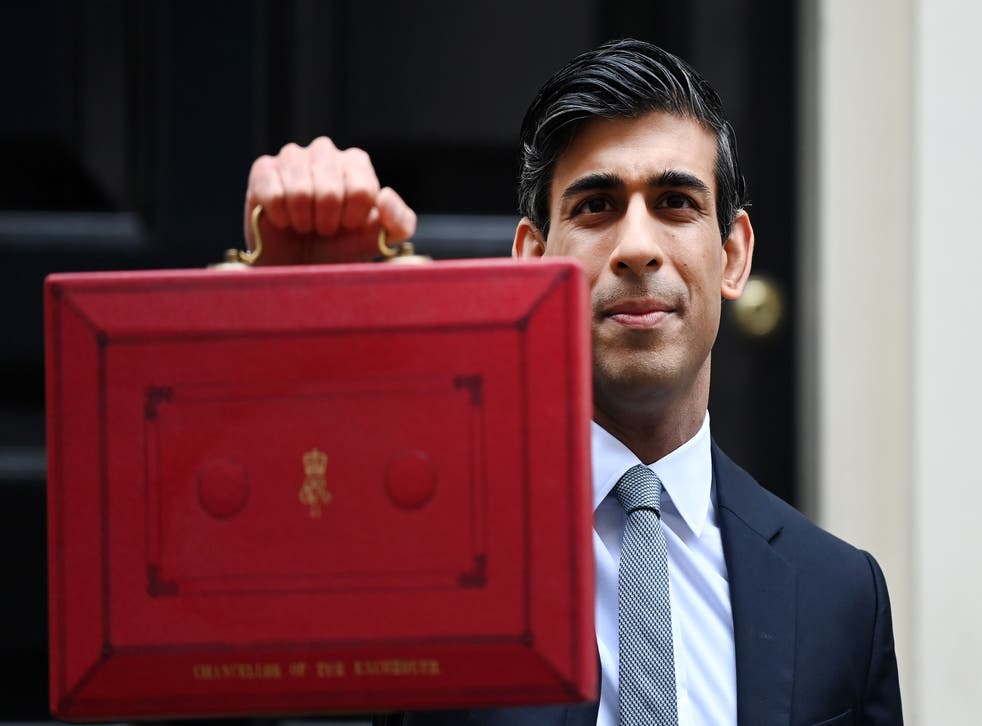 Austerity will continue for many public services after the Budget slashed a further £4bn a year from departmental spending, the Treasury watchdog says.
It is also highlighting how the Channel trading chaos caused by the mountain of post-Brexit red tape will cost the UK economy around £2.5bn – 0.5 per cent of GDP – in just three months.
Meanwhile, 100,000 "excess pensioner-age deaths" from Covid-19 will save nearly £1bn next year, by cutting state pension payments while boosting inheritance tax receipts, the Office for Budget Responsibility (OBR) said.
Rishi Sunak had already pencilled in around £11bn of annual departmental cuts – despite pledging a "recovery" package – with a further £4bn now announced in Wednesday's Budget.
Only spending on the NHS and defence is protected for the next five years – and schools for the next two – leaving services such as local councils, courts, the police and benefits exposed.
Many town halls are already preparing to make further huge cuts, with 12 in danger of going bust, despite Boris Johnson's pledge that austerity is over.
In its Budget analysis, the OBR said the spending plans suggested "unprotected departments (outside of health, schools, defence and aid) are facing real-terms cuts to their budget".
The "legacy that the pandemic could leave behind for public services" was a major risk factor for the years to come, said its Richard Hughes, its chair.
Although £150bn was being spent this year and next on fighting the pandemic this year, after that there was "no provision for any Covid-related costs".
However, an annual vaccination programme and continued spending on test-and-trace were likely – while there was a huge backlog of NHS operations and train passenger numbers might not bounce back.
"Faced with these looming pressures, the Chancellor's response so far has been to cut around £15bn a year from total departmental spending in the years beyond 2021, including a further £4bn cut in this Budget." it said.
The OBR said taxes as a share of GDP will rise to their highest level "since Roy Jenkins was chancellor in the late 1960s", increasing from 34 per cent to 35 per cent in 2025-26.
And, on Brexit, it stuck to last year's forecast that the trade agreement will inflict damage by reducing the UK's long-run productivity by 4 per cent.
It cited a 10 to 15 per cent drop in heavy goods vehicle traffic at the borders, since the Christmas Eve deal introduced new barriers to trade.
"Taking all these factors into account, we now expect the temporary near-term disruption to EU-UK goods trade to reduce GDP by 0.5 per cent in the first quarter of this year," the document said.
And further disruption was likely from July, when the UK introduces full customs requirements.
The OBR has revised upwards its forecast of excess pensioner fatalities to 100,000, "with virus-related deaths rising sharply again in recent months".
"Excess deaths lower pensioner spending by £0.6bn in 2020-21 and by £0.9bn in 2021-22 relative to our March 2020 forecast," it said.
Register for free to continue reading
Registration is a free and easy way to support our truly independent journalism
By registering, you will also enjoy limited access to Premium articles, exclusive newsletters, commenting, and virtual events with our leading journalists
Already have an account? sign in
Join our new commenting forum
Join thought-provoking conversations, follow other Independent readers and see their replies