Building new homes to trump Labour is key to winning the election, Tories told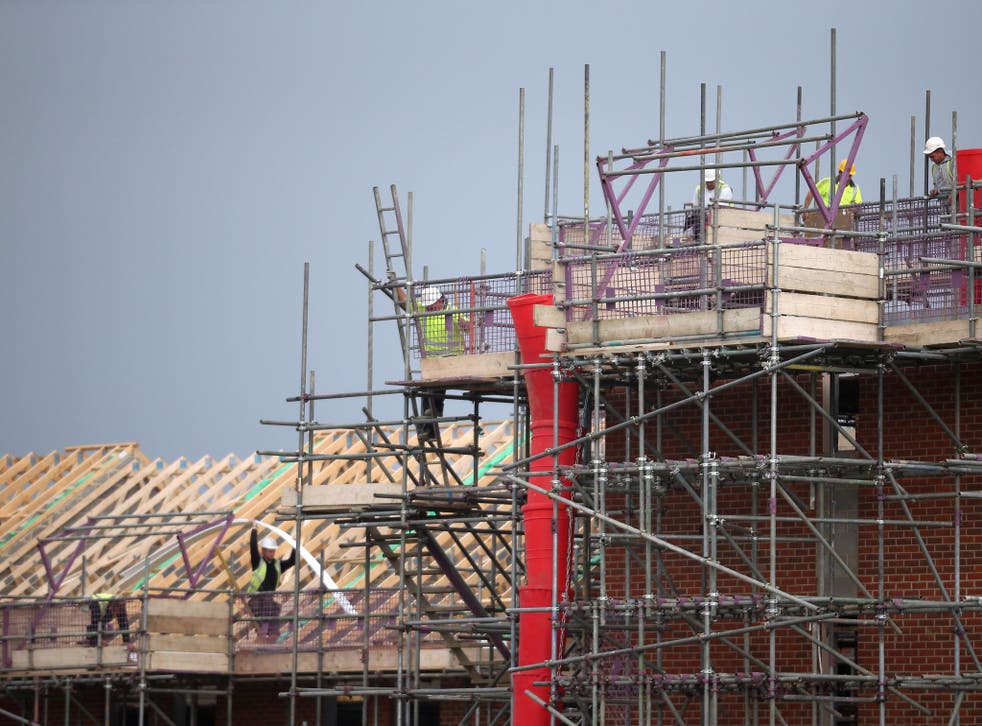 The Conservatives are being urged to trump Labour by promising to build 300,000 new homes a year, in an attempt to shed their "party of the rich" image.
Renewal, a Tory pressure group founded this year to revive the party's fortunes among northern, working class and ethnic minority voters, is telling David Cameron to be bolder in tackling abuse of the free market by business to ensure capitalism works for the low paid.
David Skelton, the group's founder, said that millions of people have been priced out of the housing market and that the 300,000 homes a year target should include allowing local authorities to build more social housing. Labour has pledged to build at least 200,000 homes a year by 2020 if it regains power.
Mr Skelton told The Independent: "Voting Conservative has become counter cultural in Scotland, in some northern cities and amongst ethnic minority voters. If the Tories cannot change that, they will find it increasingly difficult to win elections with sustainable majorities. To do this, the party has to go further to show that it genuinely understands the needs of people who are likely to give the party the cold shoulder. It has to prove that it isn't the party of the rich and big business and is instead a party for working people."
The call reflects Tory concern that Ed Miliband's "responsible capitalism" agenda is striking an echo with voters, with proposals such as a temporary freeze in energy prices allowing Labour to portray the Tories as the "friends of big business".
Renewal wants the Tories to show they are "on the side" of the low paid and believes they are still paying a price for opposing the Labour Government's decision to bring in the national minimum wage in 1998.
The group is calling for a higher minimum wage and, to allay Chancellor George Osborne's fears that this could force companies to cut jobs, wants the impact offset by lower taxes for business.
Mr Skelton said: "The party should also be more comfortable discussing market failure and how capitalism can work for the low paid and for every part of the country.
"It should take inspiration from the great Teddy Roosevelt and become the party that champions the consumer, small business and competition, but is prepared to tackle monopolistic behaviour and abuse of market position."
He added: "A belief in the free market as the best means of creating prosperity needs to be combined with a knowledge that this prosperity hasn't reached everybody in society over the past decade or so. Wages haven't kept up with prices since 2004."
Join our new commenting forum
Join thought-provoking conversations, follow other Independent readers and see their replies