'Bunch of migrants': Did David Cameron's controversial statement contradict his own warning on 'poisonous words'?
'Today of all days it's particularly unfortunate that he's used the language he did,' says campaigner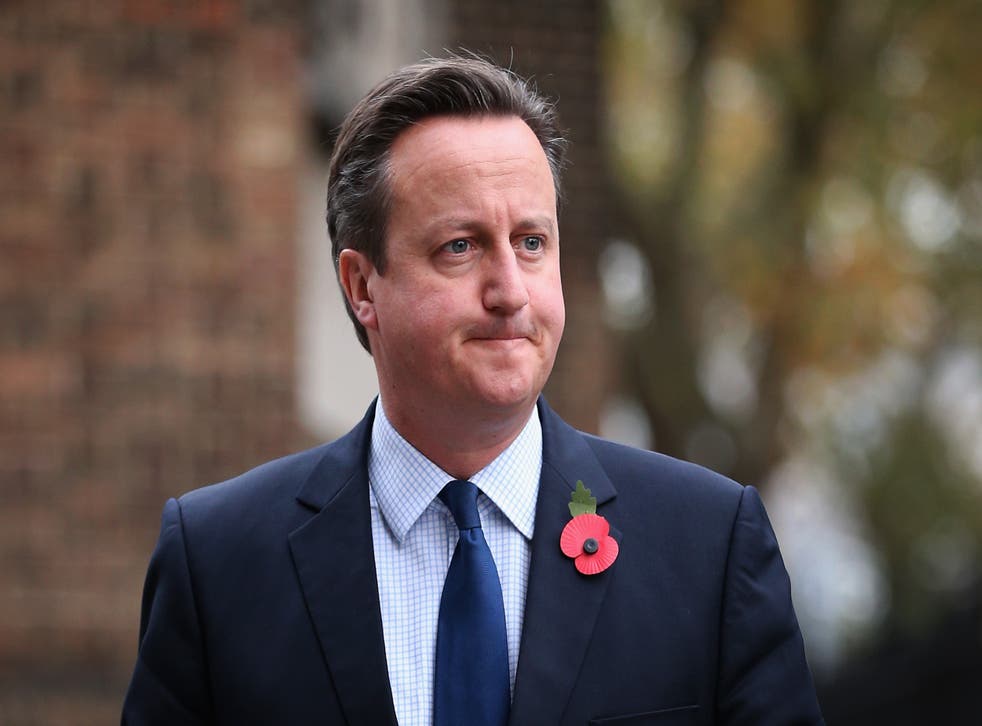 David Cameron has been heavily criticised after using "inflammatory" language to describe refugees living in a squalid French camp.
Referring to Mr Corbyn's visit to meet people at the so-called 'Calais jungle' last week, the Prime Minister said: "They met with a bunch of migrants in Calais, they said they could all come to Britain."
His comments quickly drew criticism, with Labour MP Chuka Umunna describing the remarks as "inflammatory and unbecoming of his office."
The comment comes on Holocaust Memorial Day, an annual event that commemorates the horrors of a genocide in which Hitler's Nazi regime killed around six million Jewish people.
Mr Cameron also used the weekly Prime Minister's Questions session to announce a memorial will be built in Victoria Park Gardens, next to Westminster to honour those murdered.
Refugee crisis - in pictures

Show all 27
However, an inspection of Prime Minister's Holocaust Commission Report last year suggest he may have contradicted his own directions - which warn against "the poisonous words and passive acceptance of discrimination which marked the beginning of the Holocaust".
In the introduction the report, named "Britain's Promise to Remember", poses the question "Why it's important to remember the Holocaust?"
"Alongside the ongoing challenge to preserve the memory of the Holocaust is a failure to learn the lessons it teaches us," it reads.
"...The poisonous words and passive acceptance of discrimination which marked the beginning of the Holocaust can clearly be found in the ideology of extremism or in the hatred that underpins antisemitism, Islamophobia, racism and homophobia today."
Chief Executive of charity Refugee Action Stephen Hale said: "It's absolutely unacceptable language from the Prime Minister and is morally repugnant.
"We know who is in Calais because these things are assessed - nobody would think for a moment these people are migrants, they are refugees. David Cameron stepped up and did the right thing for refugees in September, but today shows a very cynical turnaround on the crisis from the Prime Minister.
"Today of all days it's particularly unfortunate that he's used the language he did. Clearly the language he used is contrary to the findings of the Holocaust commission report, especially in terms of normalising prejudice."
Join our new commenting forum
Join thought-provoking conversations, follow other Independent readers and see their replies