Bungling Olympic security firm G4S loses contract to run Wolds prison and fails to win any additional prison contracts
Andrew Grice
Thursday 08 November 2012 19:17 Comments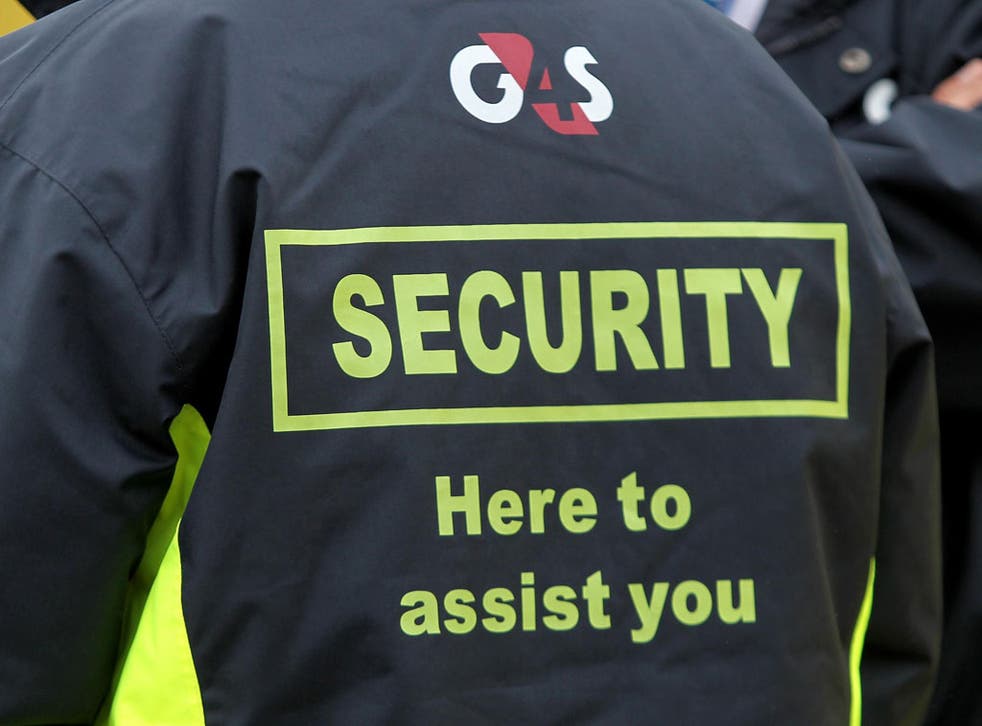 G4S paid the price for the fiasco over security for the London Olympics today when it was stripped of a contract to run a prison and missed out on other jail contracts.
Although the Government denied the firm was being punished for its failure to recruit enough guards for the Games, there was speculation that ministers regarded handing G4S further work as too hot to handle in the wake of the shambles.
Shares in G4S dropped by more than 3 per cent, wiping £100m off its value, after the Government announced that the firm would lose its contract for the Wolds Prison in East Yorkshire, which it has run since its opening in 1992. It will be transferred to the public sector when the contract expires next June.
G4S, which describes itself as the world's leading international security group, with operations in more than 125 countries and 657,000 employees, also failed to make the shortlist of firms competing to run Northumberland Prison and three jails in South Yorkshire from next year. The three bidders are Sodexo, Serco and MTC/Amey.
A G4S spokeswoman admitted the firm was disappointed by the decisions and said it would seek talks with the MoJ in the next few days to find out while it was unsuccessful.
She added: "As the leading private provider of prison management in the UK, we have 20 years of experience of running prisons for the Ministry of Justice (MoJ). Our performance across all six prisons we run has been to a high standard with every aspect of performance either meeting or exceeding the key performance indicators applied by the MoJ."
Government sources insisted the decisions were not "political" and that G4S's bids were not "compelling enough." The MoJ said of the Wolds Prison: "An MoJ spokeswoman its evaluation of the Wolds Prison concluded that it would be more beneficial to allow the current contract to expire and the prison to revert to public sector management."
Only five of the nine sites put out to competition by the Government will switch to private firms. Durham, Coldingley in Surrey, and Onley Prison in Warwickshire will all remain in the public sector.
Andrew Haldenby, director of the Reform think tank, said: "This is a dramatic U-turn which calls into question the Government's whole approach to improving public services. Competition has improved the prisons environment for both prisoners and staff."
The MoJ said its competition process had produced a "compelling package of reforms" which it hoped would save £450m over the next six years. Chris Grayling, the Justice Secretary, said: "The cost of running our prisons is too high and must be reduced. We can do this by being more innovative and efficient, and without compromising public safety."
The Howard League for Penal Reform called for the decision-making process to be more open. Frances Crook, its chief executive, said handing prisons to the private sector was "a mistake of Olympic proportions". She added: "The Government will seek to deflect criticism of its prison privatisation programme by excluding G4S from the next stage of the bidding process, but the principle of awarding lucrative contracts to private companies running prisons on the cheap remains unchallenged."
The Prison Officers' Association attacked the move to privatise more jails as a "disgraceful decision". It said "The incarceration of the guilty and occasionally the innocent has to be the responsibility of the state."
Register for free to continue reading
Registration is a free and easy way to support our truly independent journalism
By registering, you will also enjoy limited access to Premium articles, exclusive newsletters, commenting, and virtual events with our leading journalists
Already have an account? sign in
Register for free to continue reading
Registration is a free and easy way to support our truly independent journalism
By registering, you will also enjoy limited access to Premium articles, exclusive newsletters, commenting, and virtual events with our leading journalists
Already have an account? sign in
Join our new commenting forum
Join thought-provoking conversations, follow other Independent readers and see their replies