Burkini ban: Ukip leadership election favourite Diane James refuses to condemn French ruling on swimwear
Diane James' comments come as French presidential hopeful Nicolas Sarkosy calls the burkini a 'provocation'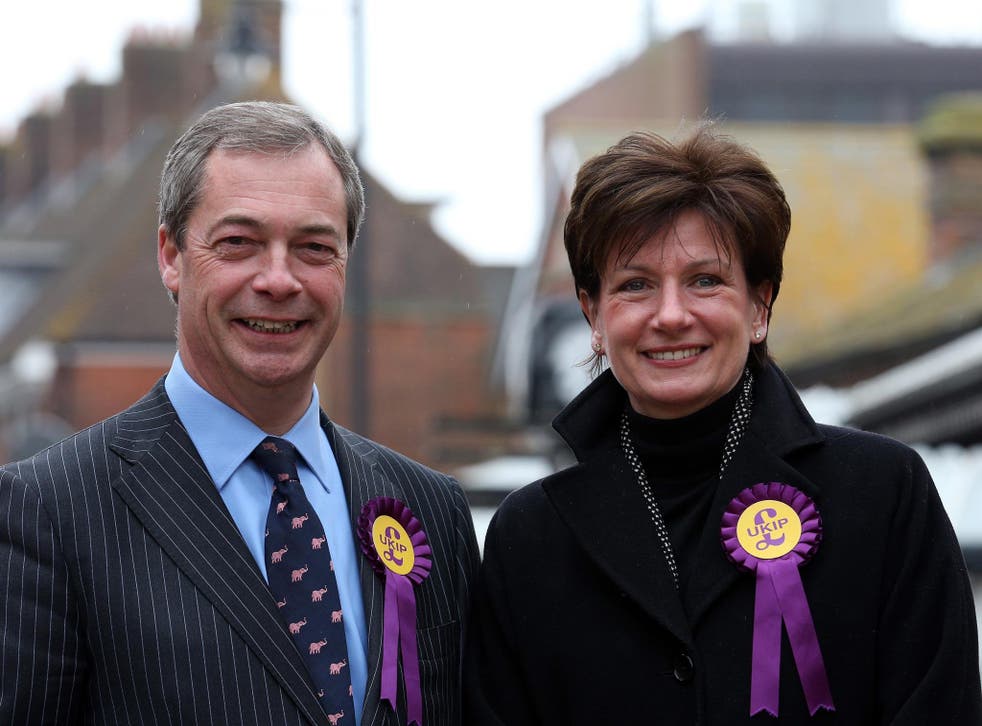 The favourite to be the next Ukip leader has refused to attack French authorities for imposing their controversial ban on burkinis.
Diane James said she would not "start criticising" French officials enforcing the ban, which on Tuesday saw armed police forcing a woman on a beach to undress.
It comes as presidential hopeful Nicolas Sarkozy branded the burkini a "provocation" that supports radical Islam, while Former Ukip leader Nigel Farage shared a platform with Donald Trump at a rally in the states.
Ms James is locked in a contest for the Ukip crown with, among others, Cambridgeshire councillor Lisa Duffy, MEP Bill Etheridge and former wrestler Phillip Broughton.
Challenged to say what she thought of the French approach, she told the BBC: "I'm not going to criticise.
"Firstly it's not French government policy... it's something that's come out at a very local level.
"So I'm not going to start criticising the French."
She added: "I don't see any reason to ban, or to invoke or introduce a dress code for beaches."
The candidate said there was "no reason" to introduce such a ban in the UK, claiming that if there was a "citizens charter" setting out how newcomers to the country should integrate problems like those appearing in France would never come about.
She admitted, however, that she would not be putting forward any policies during the leadership campaign, claiming it was unwise to create them "on the hoof".
Ms James is also refusing to take part in any hustings, saying she could better speak to members at events where she is the only candidate available.
Controversy over the "burkini ban" imposed in a number of Riviera resorts heightened after photographs emerged showing police officers armed with handguns, batons and pepper spray forcing a woman on a beach in Nice to remove her burkini.
France's former conservative President Mr Sarkozy said his country should not "imprison women behind fabric", adding that "doing nothing" against the burkini would "suggest France appears weak".
Join our new commenting forum
Join thought-provoking conversations, follow other Independent readers and see their replies