Conservative 'dirty dossier': List alleging sexual impropriety naming ministers and party members spreads across social media
List names 36 people, accusing some of inappropriate behaviour — although others are included next to descriptions of consensual relations
Rob Merrick
Deputy Political Editor
Tuesday 31 October 2017 17:14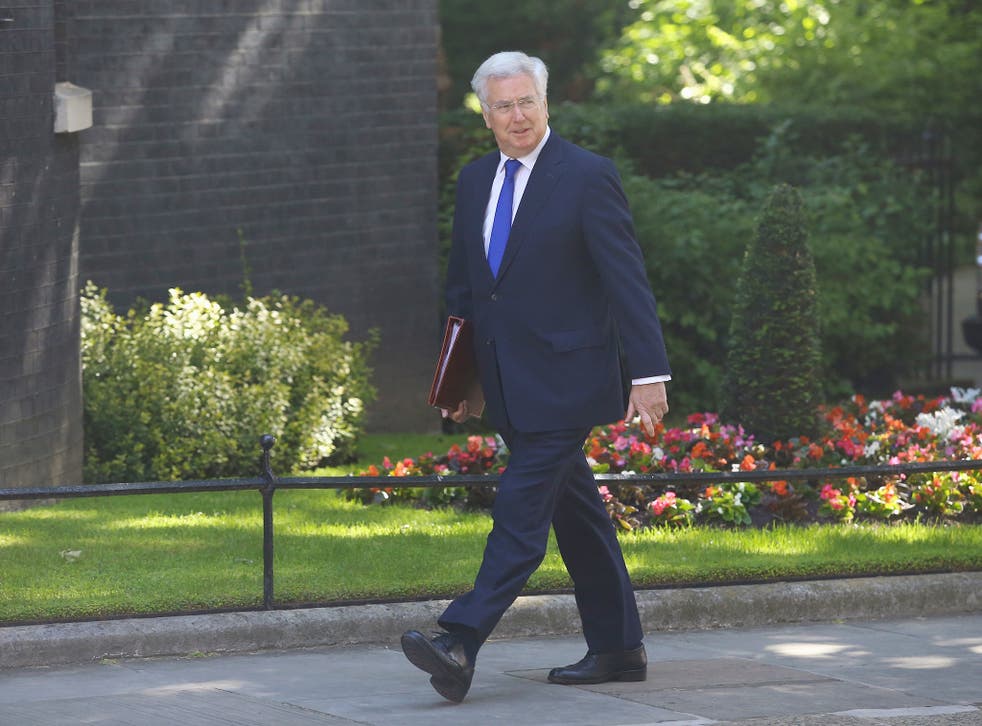 An uncensored version of a "dirty dossier" said to have been compiled internally that names prominent Conservatives allegedly involved in sexual impropriety is spreading across social media.
The list names 36 people, accusing some of inappropriate behaviour – although others are included next to descriptions of consensual relations.
It contains the names of seven Cabinet ministers and 14 other Government ministers, as well as eight former ministers.
Among those named are a Cabinet minister and a former Cabinet colleague who are accused of paying women to be silent.
Portions of the so-called "dirty dossier" have already been published in the mainstream media with varying amounts of information redacted.
However, neither the fact it has come from within the Tory party, nor the allegations contained within have yet been confirmed.
In total, 25 Tory MPs are named as having allegedly behaved inappropriately, mainly with staff.
A video is said to exist of one MP who engaged in a distasteful sexual practice with three men, while another behaves inappropriately while "perpetually intoxicated", the dossier says.
The full details of the dossier were revealed as Theresa May's spokesman declined to say she had full confidence in Michael Fallon, the Defence Secretary, after he apologised for an incident.
Sir Michael Fallon admitted putting his hand on a female journalist's knee, but will not be investigated by the Cabinet Office, No 10 said.
It is already inquiring whether international trade minister Mark Garnier breached the ministerial code, after he admitted asking his secretary to buy sex toys.
As the list of sexual misconduct allegations was circulated, the spokesman said only: "The Prime Minister has confidence in her Government and her ministers in getting on with the job."
Among the most serious allegations concerns the Cabinet minister who is said to have asked a woman to sign a non-disclosure agreement (NDA) with another MP's researcher.
Meanwhile, another former Cabinet minister, described as "inappropriate with women", is alleged to have "paid a female to be quiet".
Three people are described as having "odd" sexual preferences, while two others are alleged to have made women pregnant.
The document also lists former Welsh Secretary Stephen Crabb, who has admitted sending explicit text messages to a 19-year-old he had interviewed for a job.
Quizzed by reporters, the Prime Minister's spokesman was asked if she has full confidence in Sir Michael, after radio host Julia Hartley-Brewer revealed she had touched her knee, in 2002.
He replied: "The Defence Secretary has said that he apologised for an incident which took place some time ago, I don't believe there is a complaint that has been made against him."
Register for free to continue reading
Registration is a free and easy way to support our truly independent journalism
By registering, you will also enjoy limited access to Premium articles, exclusive newsletters, commenting, and virtual events with our leading journalists
Already have an account? sign in