Cabinet reshuffle: Michael Gove ousted after Lib Dems warned they would exploit his unpopularity
Cameron claims Education Secretary has not been demoted despite £36,000 pay cut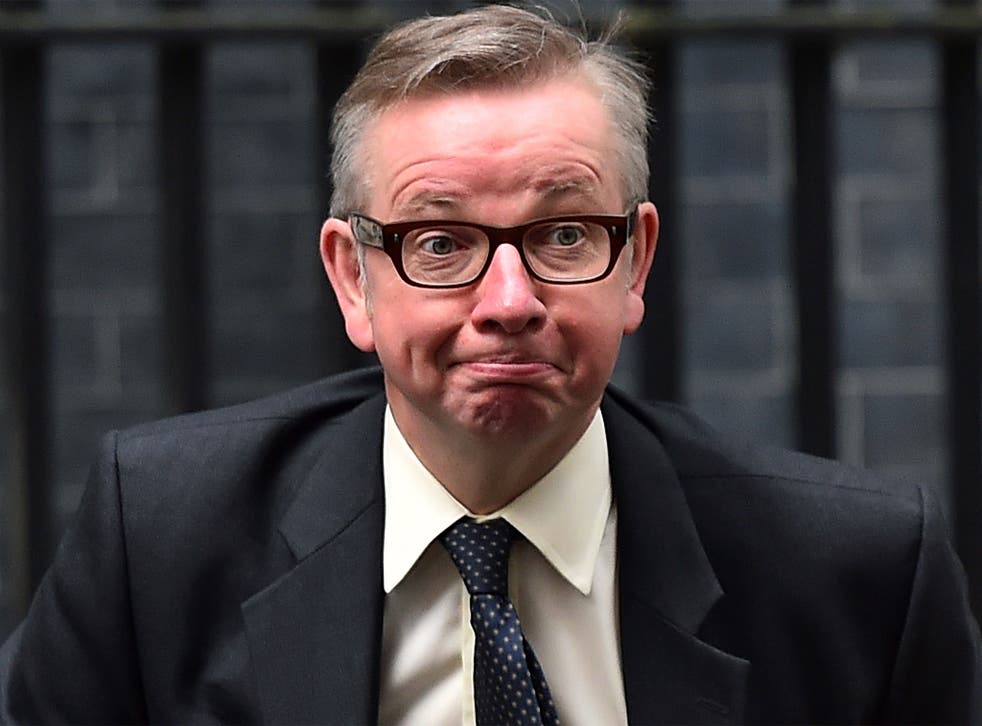 Michael Gove has been surprisingly ousted from his job as Education Secretary as David Cameron moved to mend fences with public sector workers in the run-up to next year's general election.
In his four years as a radical reformer, Mr Gove alienated the teaching unions and many others in the education world. He is replaced by Nicky Morgan, one of 10 Conservative women to win promotion in a sweeping cabinet reshuffle which Mr Cameron hailed as ensuring that his team's members "reflect modern Britain".
As Mr Gove left his education job, it was also announced that Andrew Lansley, the former Leader of the House of Commons who was replaced by William Hague in the reshuffle, would quit Parliament at the general election.
The Prime Minister showed a ruthless streak by removing one of his closest allies from the Department for Education (DfE) and making him the Government's Chief Whip. Although Downing Street denied it was a demotion, Mr Gove's salary will drop from £134,565 to £98,740 a year.
No 10 insisted that Ms Morgan will continue Mr Gove's reforms, including the expansion of free schools. But she is expected to adopt a more conciliatory approach than her predecessor. George Osborne, the Chancellor and a close friend of Mr Gove, is said to have opposed the switch.
But Mr Gove's fate may have been sealed by private Tory polling presented to Mr Cameron by Lynton Crosby, the party's Australian election strategist, showing that Mr Gove had become deeply unpopular with teachers. Tory officials recalled that a lack of support among the 5.5 million public sector workers was one reason why the party failed to win an overall majority in 2010.
Nick Clegg warned Mr Cameron late last year that the Liberal Democrats were going to target Mr Gove because he was so disliked. There has since been a series of disputes over education inside the Coalition.
Today senior Liberal Democrat sources insisted that they decided to attack Mr Gove's policies – not the man himself– after polling showed they were unpopular. The sources claimed Mr Gove's working relationships with some colleagues – including some Conservatives – had broken down. "Gove has a simple view of the world: if you are not totally with him, you are against him," said one Liberal Democrat.
Mr Cameron insisted that Mr Gove would play a critical role at the heart of the Government and there were hints that he could return to run a major department if the Tories retain power next year.
The Prime Minister said: "The Chief Whip is one of the most important jobs in Government and I wanted one of my big-hitters, one of my real stars, one of my great political brains – someone who has done extraordinary things for education in this country – to do that job, to deliver the Government's programme and to help secure the future for our country. I am very pleased he is doing that job, he will do it brilliantly."
Cameron aides argued that Mr Gove's new role in presenting the Conservatives' case showed he was not moved from the DfE for being unpopular.

Mr Gove admitted that leaving his department was "a wrench" and revealed that Mr Cameron had given him the option of staying there. "I am not guided by what is popular at any given time, but by what is right," he told the BBC. "I've got no idea how much I'll be paid and it makes no difference to me. If the Prime Minister asks you to play a critical role at the heart of Government, helping him to ensure that the right people are in place and the right policies are being implemented in order to make this country a fairer and better place, that is just an enormous compliment and privilege."
The surprise changeover at the DfE overshadowed the announcement that Mr Lansley would be standing down as an MP to seek a"role in international public service". In his letter of resignation, Mr Lansley did not clarify what this role might be, and Downing Street declined to comment on whether he was being lined up for a specific job.
The departure of Mr Gove also eclipsed the promotion of women, which Mr Cameron had intended to grab the headlines. Two women became full members of the Cabinet – Ms Morgan and Elizabeth Truss, the new Environment Secretary after the sacking of Owen Paterson. Two other women will attend the Cabinet for the first time but will not enjoy full cabinet status – Esther McVey, who remains employment minister, and Baroness (Tina) Stowell, who was made Leader of the House of Lords.
Mr Cameron had to head off an embarrassing dispute when it emerged that Lady Stowell would earn £22,000 less than the man she replaced – Lord Hill, who has been nominated as Britain's European Commissioner. This led to jibes about "no equal pay" for women ministers. In a swift retreat, it was announced that the Conservative Party will top up Lady Stowell's salary from £78,890 to £101,038 a year.
Of the 22 full cabinet members, five are now women (23 per cent). Of the 17 Conservatives, five are women – 29 per cent, just short of Mr Cameron's goal for one in three ministerial jobs to be held by women. Of the 33 people who now attend Cabinet, eight are women (24 per cent). Of the 27 Tories who attend, eight are women (30 per cent).
Labour said Mr Cameron had "missed his target" because, when junior ministerial posts were taken into account, only 24 per cent of his team were women.
Register for free to continue reading
Registration is a free and easy way to support our truly independent journalism
By registering, you will also enjoy limited access to Premium articles, exclusive newsletters, commenting, and virtual events with our leading journalists
Already have an account? sign in
Register for free to continue reading
Registration is a free and easy way to support our truly independent journalism
By registering, you will also enjoy limited access to Premium articles, exclusive newsletters, commenting, and virtual events with our leading journalists
Already have an account? sign in
Join our new commenting forum
Join thought-provoking conversations, follow other Independent readers and see their replies