Cable and Hague to be questioned over Middle East arms deals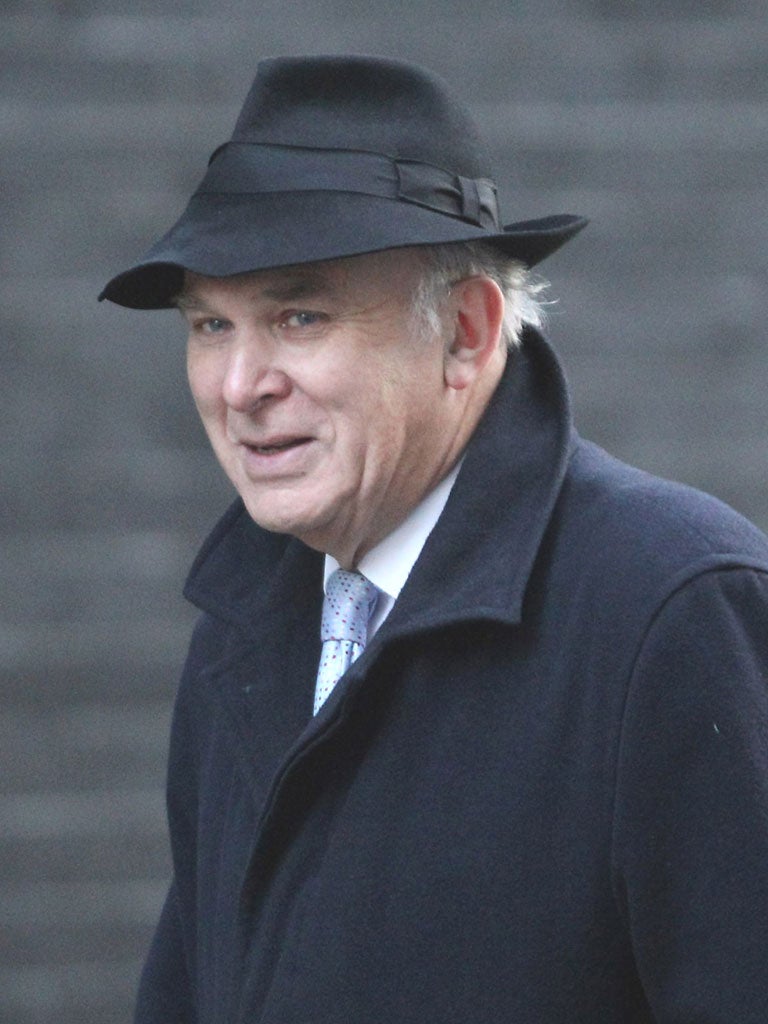 Two Cabinet ministers will be challenged today over fears that British-made weapons have been used to suppress dissidents in Bahrain and Egypt.
Vince Cable, the Business Secretary, and William Hague, the Foreign Secretary, are to be tackled by MPs over arms sales worth more than £12m to Bahrain, Saudi Arabia and Egypt in just three months.
Ahead of their session with the Commons Committee on Arms Export Controls , Mr Cable will announce moves to make defence contracts more transparent – and to impose temporary embargos to countries hit by internal strife.
However, MPs will seize on figures indicating that the arms trade with Middle Eastern regimes is flourishing despite the Government's promise last year to suspend sales to trouble-spots.
Between July and September 2011, Britain sold weapons worth £2.2m to Bahrain, of which £1.3m was specifically for military use. It included gun silencers, naval guns and weapons sights.
At least 35 people died as the Gulf state's monarchy crushed the so-called Pearl Revolution last year. It called in help from its ally, Saudi Arabia, which sent troops and armored vehicles across the causeway linking the countries.
Over the same period £8.9m-worth of arms were sold to Saudi Arabia, of which £4.5m was for military use. It included parts for combat aircraft, for army vehicles and for machine guns.
As well as the suspicion that the UK could have indirectly helped to put down the Bahraini uprising, MPs will also raise concerns over Saudi Arabia's human rights record.
The Labour MP Richard Burden, a committee member, said: "There is a real concern that some exports to parts of the Middle East could end up in the suppression of internal dissent."
He said he was pleased at the Government's more cautious approach towards approving licenses, but called for a greater effort in assessing the risk of weapons sent to countries that seemed stable being used later to put down rebellions.
Another committee member said: "Massive parts of the British defence industry are intimately tied into Saudi Arabia.
"Because of the concerns about Iranian activity, Britain wants good relations with Saudi Arabia at almost any cost.
"It means we turn a blind eye to the human rights situation there. It also means we might not make a fuss about whether things happening in Bahrain might be linked to Saudi Arabia."
Over the three month period, Britain licensed exports of £1.6m – of which £1m was for military use – to Egypt, including parts for combat vehicles and radar, as well as night sights.
The Egyptian revolution led to the downfall of Hosni Mubarak's regime in January 2011, but the interim military government continues to face protests that have spiralled into clashes with the authorities.
Other MPs will accuse ministers of not pressing hard enough for a global Arms Trade Treaty to combat the sale of weapons to authoritarian regimes.
Mr Cable will announce moves to force arms companies to report regularly on sales and for the Government to publish the details.
He will also disclose that a system for suspending export licences immediately in countries suddenly hurt by internal turmoil has been put in place.
A spokeswoman for the Department for Business, Innovation and Skills said: "The Arab Spring proved just how important it is to ensure exports of UK defence equipment receive the most careful scrutiny.
"The UK operates one of the most rigorous arms export control regimes in the world, but Vince thinks it can be strengthened."
Join our commenting forum
Join thought-provoking conversations, follow other Independent readers and see their replies