Cameron at the crease: plenty of style – but lacking substance
Matt Gatward
Monday 18 February 2013 21:55 Comments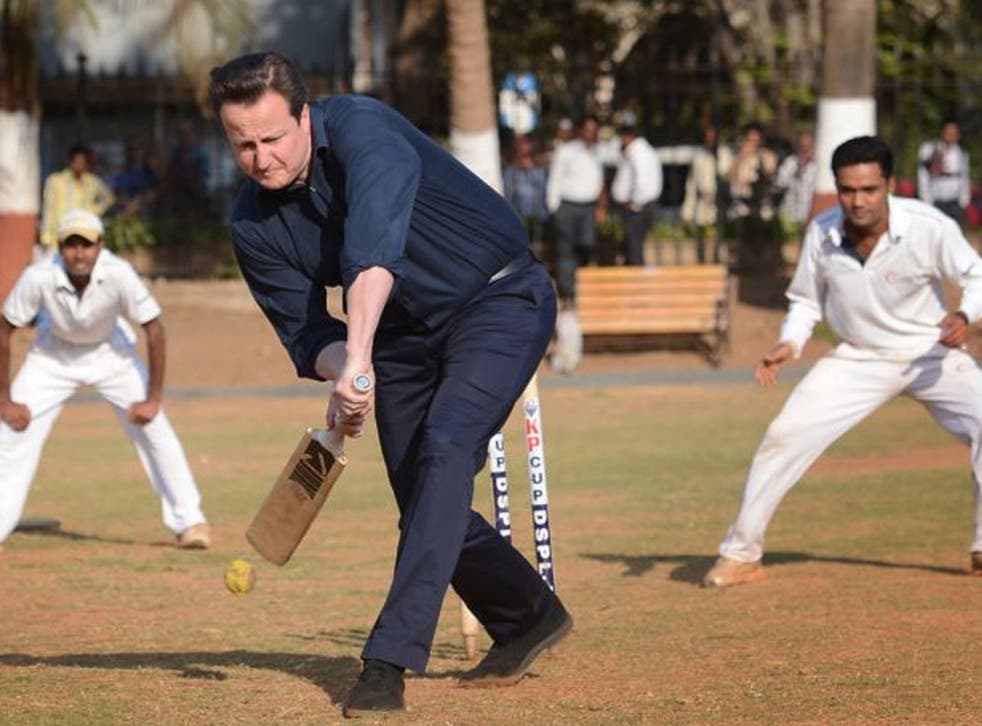 David Cameron showed an appalling lack of foot movement during his brief innings playing cricket with teenagers in Mumbai today.
One wild slash did bring two runs and proved he has a good eye for the ball, and he should be applauded for his running between the wickets, as he successfully took on the fielder's throw.
However, the PM's dismissal was again due to a lack of foot movement. A higher left elbow and his head over the ball would have been more profitable than the over-ambitious drive he attempted. A straight bat, most adored by politicians, for once would have been welcome.
Register for free to continue reading
Registration is a free and easy way to support our truly independent journalism
By registering, you will also enjoy limited access to Premium articles, exclusive newsletters, commenting, and virtual events with our leading journalists
Already have an account? sign in
Join our new commenting forum
Join thought-provoking conversations, follow other Independent readers and see their replies