Cameron kills off reform of party funding
Prime Minister accused of blocking £10,000 ceiling on donations to protect his party's income
Andrew Grice
Thursday 10 November 2011 01:00 Comments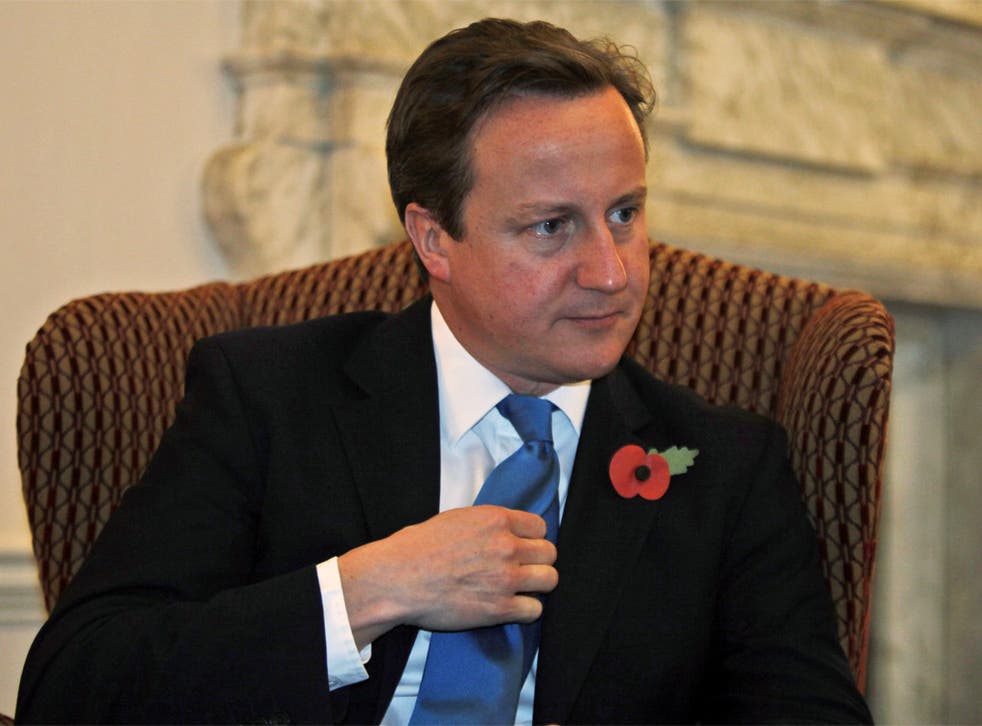 Plans to end big donations to parties to "clean up politics" are in disarray after an independent review failed to reach an agreement on reform.
Last night David Cameron was accused of wrecking an all-party consensus by withdrawing the Conservatives' support for a blueprint drawn up by the Committee on Standards in Public Life.
Oliver Heald, the Tories' representative on the committee, refused to sign the group's final report, to be published on 22 November, after a last-minute intervention on Mr Cameron's behalf. The Independent revealed last month that Lord (Andrew) Feldman of Elstree, the Tories' co-chairman, wrote to the committee chairman, Sir Christopher Kelly, to oppose its plan for a £10,000 cap on individual donations. The Tories want a £50,000 ceiling.
In a "note of dissent" to be included in the committee's report, Mr Heald said: "If the donation cap is set at £10,000, it may disadvantage the Labour Party in terms of donation income, but it may inflict worse damage on the Conservative Party in terms of overall central income."
Mr Heald argued that, because the parties' accounts are incompatible, a decision on the level of the donations cap should be delayed. He said that trade union members should be allowed to earmark their affiliation fees for any party, not just Labour.
Mr Heald's refusal to support the report is a setback for Nick Clegg, the Deputy Prime Minister, who will draw up the Government's proposals to reform political funding. He had hoped for consensus. The deadlock means that the Kelly plans to compensate parties for the cap with up to £100m of taxpayer funding over five years are unlikely to be implemented.
Labour claims the Tories privately favour the status quo, which allowed them to outspend Labour at last year's election by more than two to one.
Independent members of the committee are furious with Mr Cameron's intervention. A Labour source said: "It is a matter of great regret that the late interference of David Cameron and Lord Feldman in the proceedings of an independent inquiry have wrecked any prospect of cross-party consensus."
A Tory spokesman said: "Lord Feldman's letter made it clear that in the interests of fairness, any cap should be applied equally to all donations, including those from trade unions."
Register for free to continue reading
Registration is a free and easy way to support our truly independent journalism
By registering, you will also enjoy limited access to Premium articles, exclusive newsletters, commenting, and virtual events with our leading journalists
Already have an account? sign in
Join our new commenting forum
Join thought-provoking conversations, follow other Independent readers and see their replies