Cameron's Mr Blue Sky: how we found out our own policies from the papers
On sabbatical in California, Steve Hilton reveals 'horror' at how No 10 really works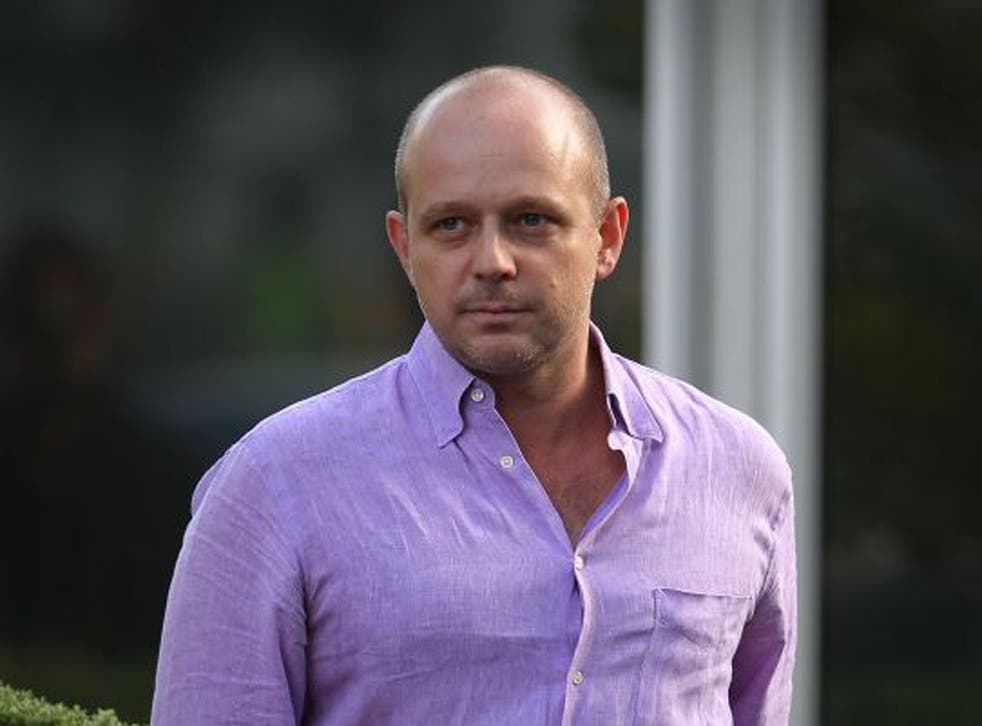 As one of the Prime Minister's closest Downing Street advisers, he was known for his blue-sky thinking, his bare feet and his bike.
Now safely ensconced in California, Steve Hilton is railing against British bureaucracy in a way only he would – sitting in a polo shirt with his feet up, chewing mints and sipping a drink.
His attitude to teaching might be – literally – laid-back, but 5,000 miles from the political infighting of Whitehall, Steve Hilton has laid bare to American students the extent of confusion and the lack of control at the heart of the British Government.
David Cameron often found out about his own Government's policies second-hand, from stories in newspapers and on radio, he said, revealing his "horror" at the powerlessness of Number 10 to control Government decisions. The architect of Mr Cameron's "Big Society," who is widely thought to have inspired the character Stewart Pearson in political satire The Thick Of It, claimed the Prime Minister was often left in the dark about policy changes by anonymous "paper-shuffling" Whitehall mandarins.
"Very often you'll wake up in the morning and hear on the radio or in the news or see something in the newspapers about something the Government is doing," he told a group of Stanford University students. "And you think, well, just hang on a second – it's not just that we didn't know it was happening, but we don't even agree with it."
In an account published by the Sunday Times, he is said to have told students that only 30 per cent of government time was spent delivering policies they were "supposed" to be delivering, while 40 per cent was spent implementing EU regulations.
"It just shows you the scale of what you are up against," he said. "When I found that out it was pretty horrific. It's a brilliant system for paper-shuffling people to be in control."
Mr Hilton made the remarks to students during an hour-long seminar, entitled "How to Make Change Happen in Government". Downing Street announced in May last year that Mr Hilton was taking a year's unpaid sabbatical to spend more time with his wife and family, but friends said he had become increasingly dismayed at the influence wielded by the Liberal Democrats within the Coalition. He took up a post as a visiting scholar at Stanford's Freeman Spogli Institute for international studies, and is a visiting fellow at the Hoover Institution.
A source of considerable tension in Mr Hilton's last months were disputes with Whitehall. He is believed to have referred to Sir Bob Kerslake, the head of the civil service, as "Bungalow Bob" and suggested he was trying to protect underperforming staff from cuts.
Rumoured to be returning to Downing Street in time to play a role in the 2015 election campaign, Mr Hilton told the students that he had recently been "chatting" to the Prime Minister. A Number 10 spokesman declined to comment.
Register for free to continue reading
Registration is a free and easy way to support our truly independent journalism
By registering, you will also enjoy limited access to Premium articles, exclusive newsletters, commenting, and virtual events with our leading journalists
Already have an account? sign in
Register for free to continue reading
Registration is a free and easy way to support our truly independent journalism
By registering, you will also enjoy limited access to Premium articles, exclusive newsletters, commenting, and virtual events with our leading journalists
Already have an account? sign in
Join our new commenting forum
Join thought-provoking conversations, follow other Independent readers and see their replies