Cameron's youthful, woman-friendly reshuffle is a 'last-minute worry about votes,' says Labour
Those tipped for promotion include the Employment minister Esther McVey, the Education minister Liz Truss, and the Treasury minister Nicky Morgan
Andy McSmith
Tuesday 15 July 2014 08:55 Comments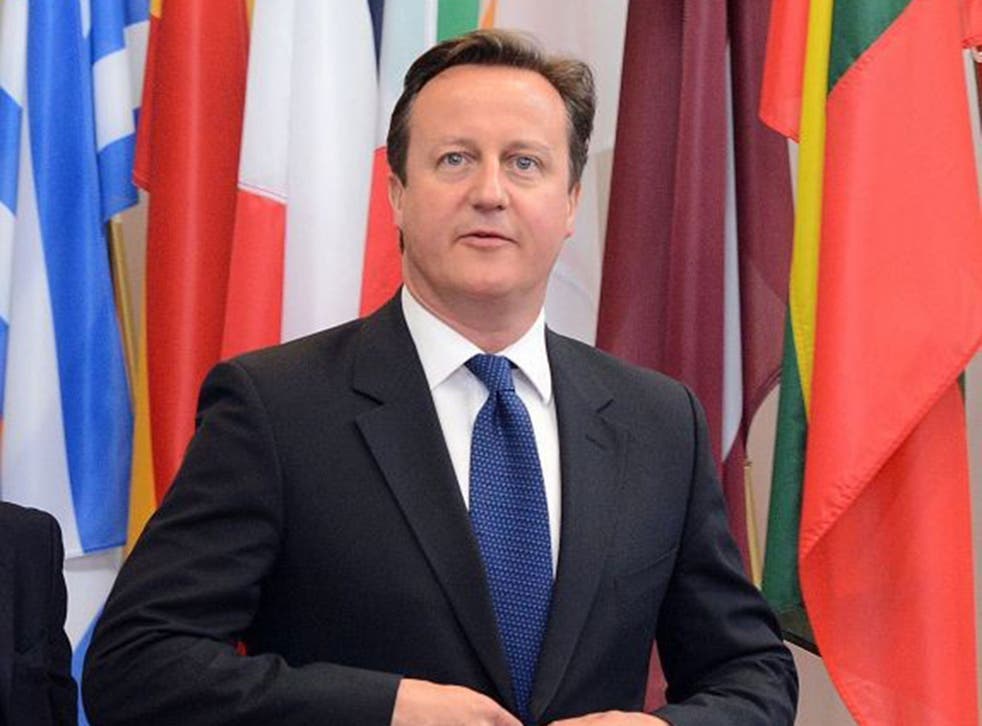 David Cameron will begin his long-awaited Government reshuffle this evening by sacking a handful of middle-aged or elderly white men so that he can present a younger and more mixed ministerial team for next year's general election.
Those who are on the way out will not be asked to walk the gauntlet of the cameras waiting in Downing Street. Instead they will either be given the bad news over the phone or will be asked to come and go by the back door.
Tomorrow, by contrast, there will be a steady stream of younger, mostly women Tory MPs marching up to 10 Downing Street's famous black door for their brief appointments with the Prime Minister, most likely emerging with happy smiles for the photographers.
It is in this fashion that the Government hopes to keep attention focused on the positive news about the new faces in government rather on than those who have lost their jobs.
The likely casualties include Ken Clarke, the longest-serving member of the current Government, and the Chief Whip Sir George Young, who are aged 74 and 72 respectively. But it is thought that the Work and Pension Secretary, Iain Duncan Smith, will keep his job.
The former Defence Secretary Liam Fox, who resigned in October 2011 amid a controversy over his working relationship with his adviser Adam Werritty, is expected to return to government.
But an energetic briefing from Downing Street has emphasised that this is to be principally a woman-friendly reshuffle. There are currently only three women in the 23-strong Cabinet – that number could double.
Those tipped for promotion include the Employment minister Esther McVey, the Education minister Liz Truss, and the Treasury minister Nicky Morgan. Priti Patel is also likely to be forgiven for her past rebellions over Europe. The Shadow Home Secretary, Yvette Cooper, suggested it was too late after four years to dispel the belief that Mr Cameron has what has been called a "woman problem". "This is going to look really like a last-minute worry about votes because he knows that he has got a real blind spot when it comes to women," she told Sky News.
The reshuffle coincides with publication of a report on making Parliament more women-friendly, to encourage more women to stand for election.
The report by the All Party Group for Women in Parliament calls for a series of measures, including "zero tolerance" of rudeness and unprofessional behaviour in Parliament, a more regular Parliamentary calendar that will allow mothers to plan better, and an investigation by MPs into sexism in the traditional media and online.
The Tory MP Mary Macleod, who chairs the committee, said: "I believe really strongly that Parliament needs to represent the country it seeks to serve and therefore it should absolutely show that it represents people from every corner of this country, from any background, and certainly there should be more women in it."
But a report by think-tank the Institute for Government warns Mr Cameron against embarking on a major reshuffle of the junior ministerial ranks. The institute's senior researcher, Emma Norris, says a study shows that it is the junior ministers who do the "heavy lifting" in getting complex legislation through Parliament. "Too much movement amongst junior ministers with less than 12 months to go might well be ill-advised," she warned.
Register for free to continue reading
Registration is a free and easy way to support our truly independent journalism
By registering, you will also enjoy limited access to Premium articles, exclusive newsletters, commenting, and virtual events with our leading journalists
Already have an account? sign in
Join our new commenting forum
Join thought-provoking conversations, follow other Independent readers and see their replies