Cameron shows off his faith with a swipe at Archbishop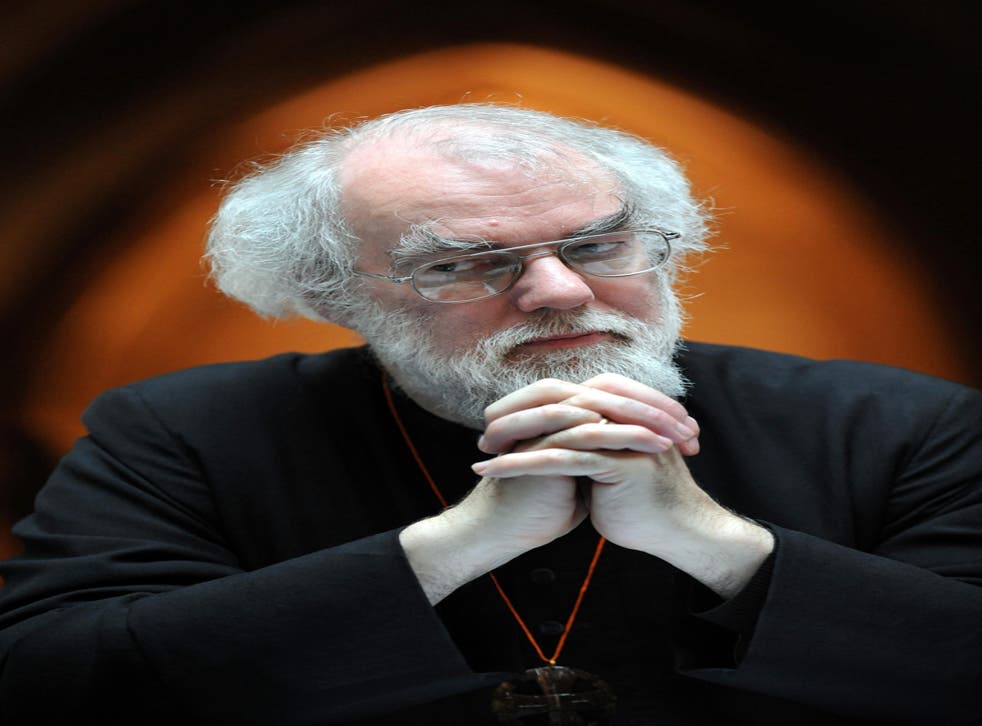 Alastair Campbell famously told Tony Blair that "we don't do God" despite the former Prime Minister's strongly held religious beliefs.
Yesterday David Cameron attempted to explain his own relationship with the Almighty but could not resist a swipe at his representative in England, the Archbishop of Canterbury.
Describing himself as a "vaguely practising" Christian, Mr Cameron admitted to "grappling" with big theological questions. He insisted that religion had to have a place in politics as "so many political questions are moral questions".
But in a remark aimed at Dr Rowan Williams, who criticised the Government's policies earlier this year, he said the church "must keep on the agenda that speaks to the whole country".
Mr Cameron made his comments in a speech to commemorate the 400th anniversary of the King James Bible at Christ Church in Oxford.
Speaking in front of an audience that included the Bishop of Oxford, Mr Cameron admitted he was not a regular churchgoer but still believed the Christianity and structure of the Church of England was fundamental to British society.
"I claim no religious authority whatsoever," he said. "I am a committed, but I have to say vaguely practising, Church of England Christian, who will stand up for the values and principles of my faith but who is full of doubts. Like many (I am) constantly grappling with the difficult questions when it comes to some of the big theological issues."
Describing the King James Bible as "a high point of the English language" with "arresting phrases that move, challenge and inspire", Mr Cameron said it had helped bind Britain together.
"We are a Christian country and we should not be afraid to say so," he said. "The Bible has helped to give Britain a set of values and morals which make Britain what it is today. Values and morals we should actively stand up and defend. The alternative of moral neutrality should not be an option. You can't fight something with nothing. If we don't stand for something, we can't stand against anything."
But Mr Cameron, who was attacked over the summer by the Archbishop of Canterbury Rowan Williams for pushing through "radical" policies "for which no one voted" took the opportunity to have a gentle dig back.
"I have never really understood the argument some people make about the church not getting involved in politics," he said. "To me, Christianity, faith, religion, the church and the Bible are all inherently involved in politics because so many political questions are moral questions. So I don't think we should be shy or frightened of this.
"I certainly don't object to the Archbishop of Canterbury expressing his views on politics. But just as it is legitimate for religious leaders to make political comments, he shouldn't be surprised when I respond.
"Also it's legitimate for political leaders to say something about religious institutions as they see them affecting our society, not least in the vital areas of equality and tolerance."
Join our new commenting forum
Join thought-provoking conversations, follow other Independent readers and see their replies