Campaigners condemn rural bank closures
Last year, 243 small branches were closed down following the rise in internet banking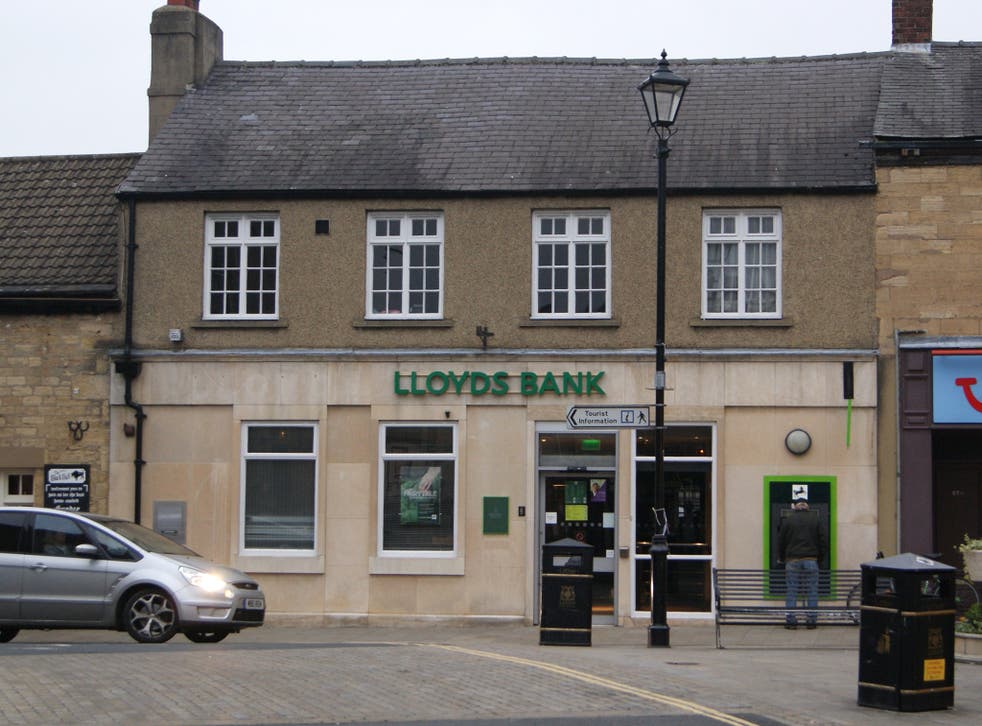 Campaigners have condemned the rapid closure of banks in rural communities, fearing it could lead to the deterioration of many small towns.
This follows news that the Business Secretary, Vince Cable, will bring together representatives from Britain's largest banks later this month for fresh talks on branch closures.
The rise of online and mobile banking, which has grown by over 200 per cent in the last four years, has meant that bank closures have heavily increased in recent years.
In 2014, 243 small and rural bank branches were closed down; of which 116 were the last bank in town, according to one campaigner.
Since 1989, the number of banks in rural areas has reduced by a half.
Mr Cable spoke out against the closures, stating: "Bank branches can often be a lifeline for communities particularly across rural parts of the country, or for vulnerable people where internet banking isn't always an option."
However, the UK's major banks, which include the Royal Bank of Scotland, Barclays and Lloyds, have refused to renew a pledge that committed them to maintain branches in rural areas or the 'last bank in town' in some instances.
An RBS spokesperson said that the company had experienced a 30 per cent drop in branch transactions since 2010: "Many branches in rural areas are only open for a few hours a week and only see one or two customers per hour. We have to adapt to what our customers want, which is why we're investing in a range of other ways our customers can bank with us."
However, Mr Cable said: "It is important to have access to face-to-face banking services, and if banks cannot provide this, they have a responsibility to ensure a viable alternative is available."
People are increasingly being encouraged to use the 11,500-strong network of post offices for simple banking transactions.
Director of media relations for the British Banking Association, Rob Watts, championed the use of post offices for banking, calling it a "great innovation", putting the closure of bank branches down to "wider social change".
"What's absolutely vital is that for those of us who don't want to use the technology, there are alternatives available and that's why post offices are vital," he added.
Many campaigners have however condemned the branch closures and the reliance on post office.
Nick Chase, head of insight at Action with Communities in Rural England (ACRE) said the loss of banks was "eroding the life of a community".
Mr Chase said that post offices were not sufficient enough to replace banks. "There needs to be a political commitment and a political will to keeping the facilities and services within the community that actually allow that community to function as such."
"It's too little too late and actually the tie up with the post offices is insufficient for rural banking needs because the post office infrastructure is not geared up and is not ready to handle small business transactions and charities," said Rob MacGregor, national officer for Unite.
"Banking is changing; the delivery channels for finance are changing. But there is still a significant part of the population who physically need to go into a local branch to carry out their transactions."
Many of those affected by bank closures will be elderly people who do not have sufficient access to digital banking services and are now facing long and potentially expensive journeys to their nearest branch.
Mr MacGregor continued: "And for huge swathes of our country, they're being denied that in a very aggressive manner by institutions that should know better," he added.
Derek French, director of Campaign for Community Services, also warned about the pressure that could be felt by post offices and suggested that "neutral shared branches" – when more than one bank can operate from the same premises – was a possible solution to stem the closures of banks.
Mr French said that he welcomed Mr Cable's intervention but added that "politicians have become interested very late in the day".
Shadow minister for Environment, Food and Rural Affairs (Defra), Maria Eagle, said reports of branch closures in rural Britain were "deeply worrying for thousands of small businesses which now face the prospect of being cut off from essential financial services".
"With the Government's botched rural broadband initiative months behind schedule, many elderly people will find that the disappearance of their local branch leaves them unable to access their own money and many small businesses will be without the vital financial advice they need to innovate and grow," she said.
Nick Kennett, director of finance at the Post Office said that its major role as a banking service is "to make sure that residents in rural areas have access to cash".
"Even the most tech-savvy can do with face-to-face interaction at branches every now and again and I still feel that banks have a powerful role to play," said Mr Kennett.
Register for free to continue reading
Registration is a free and easy way to support our truly independent journalism
By registering, you will also enjoy limited access to Premium articles, exclusive newsletters, commenting, and virtual events with our leading journalists
Already have an account? sign in
Register for free to continue reading
Registration is a free and easy way to support our truly independent journalism
By registering, you will also enjoy limited access to Premium articles, exclusive newsletters, commenting, and virtual events with our leading journalists
Already have an account? sign in
Join our new commenting forum
Join thought-provoking conversations, follow other Independent readers and see their replies