Capita to challenge payment ordered to family of woman who died after benefits were wrongly stopped
Mother awarded £10,000 after taking legal action against company for maladministration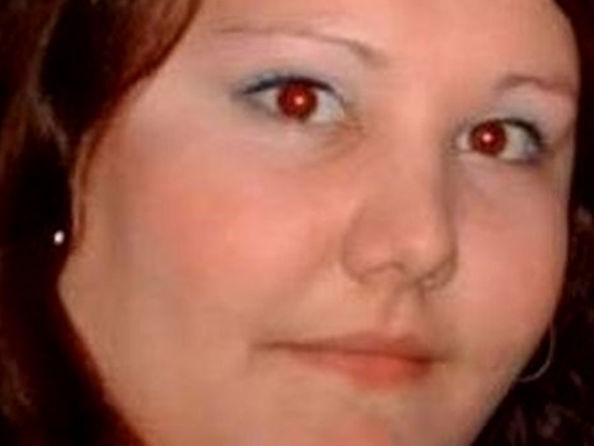 A private company which was instrumental in stopping the benefits of a disabled woman who later died is going to court in a bid to avoid paying £10,000 awarded in damages to the family.
Capita was told to pay the money for the way it mishandled Victoria Smith's disability claim.
Ms Smith was only 33 when she died weeks after her personal independence payments, known as PIPs, were stopped following a Capita assessment.
The outsourcing company conducts health appraisals on behalf of the Department for Work and Pensions.
While the final decision over whether someone receives PIP payments is made by the DWP itself, Capita's assessment forms one a crucial part of the decision-making process.
In Ms Smith's case, the company was found to have made multiple incorrect statements.
But it will now drag her mother through the courts in a bid to save itself from paying the £10,000 previously ordered in damages.
Speaking to The Independent, mother Sue Kemlo said: "By wrongly taking away her benefits, Capita took away Victoria's right to be a person. They persecuted her for her disability. She had been on PIPs for six years. Then Capita assessed her just once and stopped them – wrongly, as has been proved."
She added: "I have no doubt that caused her death. She had no idea how she was going to carry on living. She said to me, 'I can't be a burden anymore, mum. I can't go on'."
The Capita healthcare assistant who assessed Ms Smith in March 2018 concluded she did not score a single point on the needs test – despite the fact she suffered agoraphobia and fibromyalgia which left her body in constant pain.
The DWP stopped her payments soon after.
Within weeks, Ms Smith, from Market Drayton, in Shropshire, had died of a brain haemorrhage with doctors saying her underlying conditions, particularly the fibromyalgia, had deteriorated as well.
Following her death, Ms Kemlo, from Stoke-on-Trent, took legal action against the company for maladministration and was awarded £10,000.
The court heard that every other single assessment by the healthcare assistant who had dealt with Ms Smith had later been overturned when challenged.
"She was not doing her job right," Ms Kemlo, 59, said. "And the court recognised that. I didn't do it for the money. I did it because I hoped lessons would be learned."
But Capita is now attempting to have the judgement set aside and have the case reheard in a bid to reverse the "reputational damage" it has caused.
It intends to argue it never had a chance to defend itself because it was unaware the action was being taken – due to problems with its own internal mail system.
In court papers, Capita said it "acknowledges that it has not been able to explain the default and therefore cannot provide a good reason for it" but says its failure to respond to the court was "entirely innocent and inadvertent".
The company adds that it stands by its employee's assessment of Ms Smith, describing it as "fit for purpose, accurate and medically justified".
"I'd say I couldn't believe a company could be so heartless but with Capita, I can believe it – it's just their style," said Ms Kemlo.
"I can't grieve my daughter until this is all over. They are refusing to learn lessons, and they are refusing to allow me the chance to grieve."
Support free-thinking journalism and attend Independent events
Capita did not respond to The Independent's request for comment.
The new court hearing will take place on Tuesday at Telford County Court.
Join our commenting forum
Join thought-provoking conversations, follow other Independent readers and see their replies