Carillion collapse: Ministers under pressure over taxpayer bill after admitting to unknown 'insolvency costs'
'It is essential that shareholders and creditors are not allowed to walk away with the most profitable contracts while the taxpayer bails out loss-making parts of the business'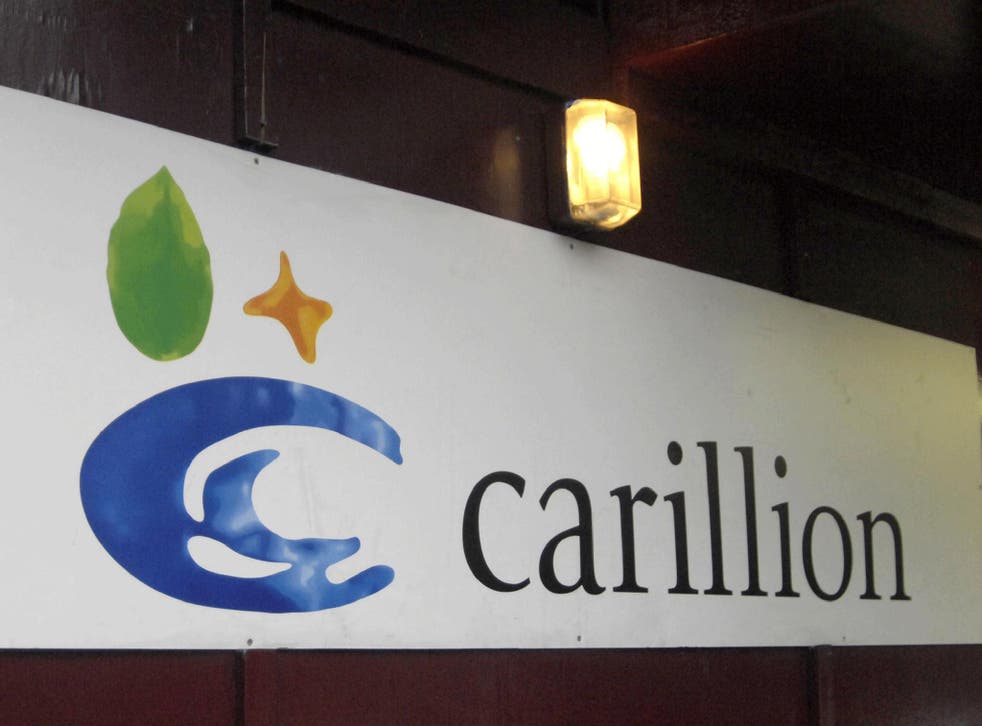 Ministers are under pressure to prevent taxpayers being left with a big bill for the collapse of construction giant Carillion, as they admitted to unknown "insolvency costs".
Labour raised the fear that shareholders would be allowed to "walk away with the most profitable contracts, while the taxpayer bails out loss-making parts of the business".
Instead, public sector contracts should be brought "back in house" by the Government to protect public services, staff, taxpayers and pension funds, the Opposition said.
Meanwhile, the Liberal Democrats demanded a parliamentary inquiry into "the award of public contracts to a company that was clearly in danger of collapse".
"The issue of the former chief executive still being paid his salary, plus perks and bonus, is also a reward for failure that has to be looked into," said Vince Cable, the Lib Dem leader.
The criticism came as David Lidington, the Cabinet Office minister, insisted public service contracts were not at risk, telling worried Carillion staff: "The Government will pay your wages."
He insisted taxpayers "cannot be expected to bail out a private sector company", but acknowledged there would be a bill from the company going into liquidation.
"There will be some money that will arise out of the costs of the official receiver and associated insolvency costs," Mr Lidington told BBC Radio 4's Today programme.
"We think that will be considerably less than the costs of an unplanned administration."
Mr Lidington said some contracts would be taken in-house, with others take on by private firms in existing joint ventures, promising that would happen " in a managed orderly fashion".
Carillion's troubles have a huge political impact, because the firm is involved in major projects including the HS2 high-speed rail line, as well as managing schools and prisons.
It is the second biggest supplier of maintenance services to Network Rail, and it maintains 50,000 homes for the Ministry of Defence.
Mr Lidington will make a Common statement this afternoon, when he will be under pressure to explain why three contracts - worth nearly £2bn in total - were handed to Carillion over the last six months.
They were awarded despite the firm issuing three profit warnings and, Labour said, a government policy to designate a company as "high risk" and reconsider new contracts in such circumstances.
"The Government must answer serious questions on their handling of Carillion contracts urgently," said Rebecca Long-Bailey, Labour's business spokeswoman.
Join our new commenting forum
Join thought-provoking conversations, follow other Independent readers and see their replies