Immigration minister makes face-to-face apology to Windrush citizens caught up in scandal
Caroline Nokes says she is 'personally sorry' to Caribbean nationals who have been wrongly threatened with deportation and pledges to 'put things right as swiftly and effectively as possible'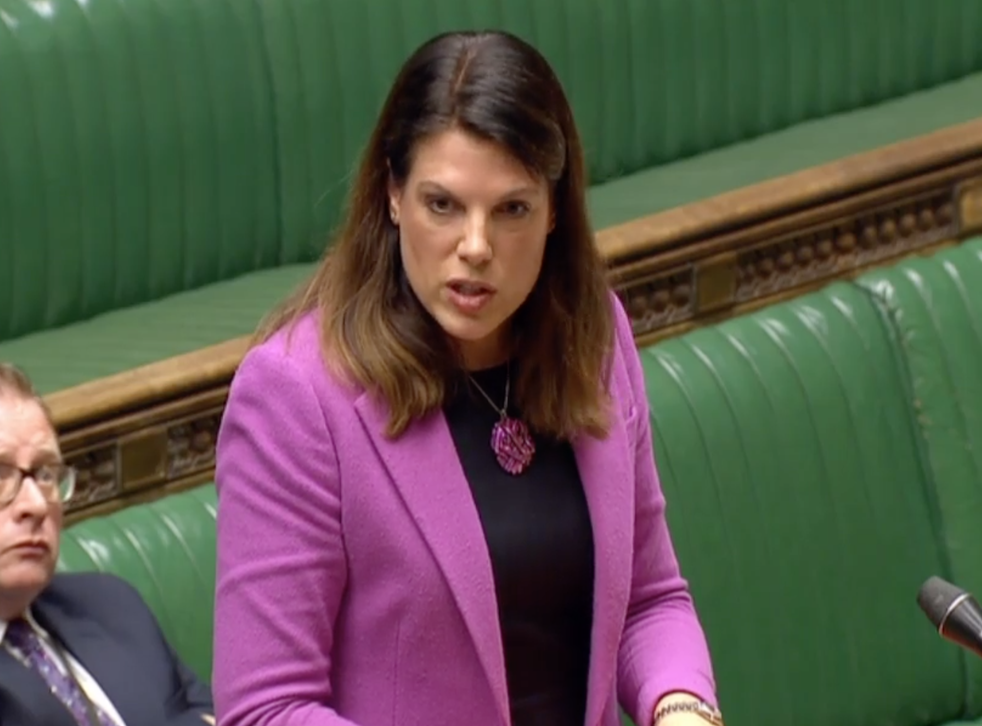 The immigration minister has made a face-to-face apology to members of the Windrush generation who have been wrongly threatened with deportation and denied their rights in Britain.
Speaking to a room of people affected by the recent scandal, Caroline Nokes said she was "personally sorry" to those affected, and pledged to put things right as "swiftly and effectively as possible".
"To everybody who has been affected by this appalling scandal - I'm sorry," said Ms Nokes, before making a personal apology to Paulette Wilson, a Jamaican woman who was last year threatened with deportation despite being in Britain for 50 years.
The meeting in Parliament, organised by Labour MP David Lammy, was attended by around a dozen MPs and most of the high-profile Windrush cases that have been highlighted by The Guardian in recent weeks.
"I recognise that we as a government have a huge job on our hands to do to regain trust. I appreciate that this is going to take both effort and commitment. I hope it will not take too much time," Ms Nokes continued.
"I just wish to say formerly on record how sorry I am that this has happened on my watch, and how determined I am on my watch to put it right."
Jeremy Corbyn, who was also present, said he believed the crisis marked a "seminal moment" in the debate around racism and race relations in Britain, as well as stating that all of those affected should be quickly compensated.
"If one thing has come out of this Windrush scandal, it's that a lot of people have woken up and begun to understand what kind of country we live in and and what kind of country we want to be," the Labour leader said.
"This conversation is a seminal moment in the hole debate about racism and race relations in Britain. I hope this turning point leads us to be a better, more cohesive, respectful society as a result."
Elwaldo Romeo, who was told he was in the UK illegally after living here for 60 years, thanked those who supported him resolve his case, but added: "It's hurtful.. But I'm one of the lucky ones."
UK news in pictures

Show all 50
Sarah O'Connor, who has been told she cannot work despite coming to Britain 51 years ago, revealed the stress of her immigration battle made her suicidal: "I wanted at times to take my own life. I was only six when I came over here.
"I was growing up when the National Front was about – as time went on I believed that was gone," she said. "But now with all this it's become a hostile country again."
Labour MPs will raise questions about how members of the Windrush generation embroiled in the scandal will be compensated, and question the government on wider immigration issues that have arisen, in the Commons on Wednesday.
Join our new commenting forum
Join thought-provoking conversations, follow other Independent readers and see their replies