'Cash for access' scandal: MPs could be banned from outside work
After yet another sting, complete ban on the MPs profiting from outside consultancy work looms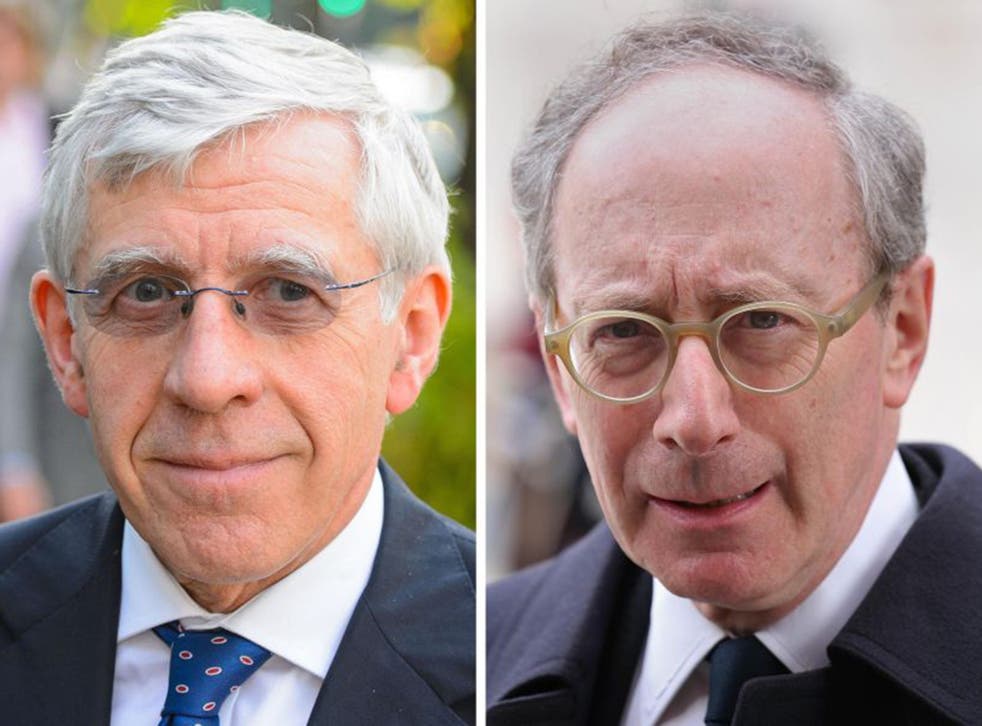 MPs were facing the prospect of a total ban on making money from outside consultancy work tonight, after two former cabinet ministers were exposed negotiating cash-for-access deals.
Jack Straw and Sir Malcolm Rifkind were suspended by their parties in Westminster after being caught in a sting operation apparently agreeing to use their positions to help a fictitious Hong Kong-based company.
Sir Malcolm was facing calls to step down as chairman of the parliamentary committee which oversees Britain's intelligence agencies after he had the Conservative whip withdrawn for saying he could arrange "useful access" to every ambassador in London because of his status.
Meanwhile Labour's former Foreign Secretary Jack Straw was also suspended from his party for boasting of operating "under the radar" to use his influence to change European Union rules on behalf of a commodity firm which paid him £60,000 a year.
Both denied any wrong-doing and have referred themselves to the Parliamentary Standards Commissioner.
But their apparent willingness to accept thousands of pounds a day to work on behalf of commercial interests in addition to their work in the House of Commons has led to renewed calls for a complete ban on MPs taking outside consultancy work.
The Labour leader, Ed Miliband, said he would impose such a ban if the party wins power in May, as well as limiting the amount of money MPs could earn on top of their parliamentary salaries to a maximum of £15,000.
In a letter to David Cameron, he said: "There have been too many scandals about conflicts of interest in recent years. It is time to draw a line under this and ensure these allegations are the last."
The Liberal Democrats also suggested that they would be in favour of a similar crackdown if they were to form part of the next government.
Graham Allen, chair of the Political and Constitutional Reform Committee, said the latest exposé should mean Parliament urgently reopens the debate about what MPs are paid and whether or not the Commons chambers should be full of MPs who had one job only – namely being an MP.
"We need to rob everyone [MPs] of the excuse of saying they cannot afford to be just an MP," he said.
However David Cameron, who has the largest number of MPs with outside interests and consultancies, said he was opposed to any such ban.
"I think we have very clear rules and they need to be properly enforced," he said.
In pictures: Not-so virtuous MPs

Show all 17
But he added: "I don't favour a complete ban on all outside jobs or interests. I think Parliament is enriched by the fact that we have ... a GP doing some time in a practice or people who have small businesses or sit on other businesses and draw some interesting experiences from that, that they can bring to the House of Commons."
The latest row over cash for access blew up after the two former Foreign Secretaries were filmed boasting about the influence they could bring to bear in the service of a fictitious company set up by the Channel 4 programme Dispatches.
Sir Malcolm is said to have suggested he would be willing to write to ministers on behalf of the company without declaring the name of the firm. "I can write to a minister," he was recorded as saying. "I wouldn't name who I was asking for, but I would say, 'I've been asked to establish what your thinking is on X, Y, Z."
During the meetings Sir Malcolm also described himself as being "self-employed", saying "nobody pays me a salary" – despite his annual salary as an MP of £67,000. He is said to have discussed his usual fee for his services as being "somewhere in the region of £5,000 to £8,000" for a half a day's work.
Mr Straw met the undercover reporters at his office in the Commons – a potential breach of Commons rules – where he is said to have explained how he helped ED&F Man – a commodities company with a sugar refinery in Ukraine – change an EU regulation by meeting officials in Brussels for "under-the-radar" talks. He was quoted saying he used "charm and menace" to convince the then Ukrainian Prime Minister to change laws on behalf of the firm.
The veteran MP – who is stepping down in May after 36 years in Parliament – reportedly made clear he would not take on the role while he remained an MP, but is said to have suggested that he could be more helpful to the company if he became a peer, as different rules apply.
Both men took to the airwaves to defend themselves. The Kensington MP Sir Malcolm, who first entered Parliament in 1974, dismissed allegations of wrongdoing as "unfounded". "If you are trying to attract people of a business or a professional background to serve in the House of Commons, and if they are not ministers, it is quite unrealistic to believe they will go through their parliamentary career being able to simply accept a salary of £60,000," he said.
"That sounds a lot to a lot of people earning less than that but the vast majority of people from a business or professional background earn far, far more than that."
Sir Malcolm said he would "certainly not" stand down as chairman of Parliament's Intelligence and Security Committee.
Mr Straw said he had agreed to suspend himself from the Parliamentary Labour Party and refer himself to the Parliamentary Standards Commissioner despite insisting he has done nothing wrong, "because of the way this appears". He added: "I'm mortified by the fact that I fell into this trap."
Mr Straw insisted he had been "absolutely scrupulous" in observing all the rules, including on outside interests, and stressed he had not reached any agreement to work with the fictitious company.
His reference to working "under the radar" was intended to reflect the fact that negotiations with the EU were better conducted through "polite and quiet and forensic" private conversations than by "shouting" in public, he said.
Join our new commenting forum
Join thought-provoking conversations, follow other Independent readers and see their replies