Charities are 'too white, too male, too middle class': Review says diversity in recruitment and promotion should become a priority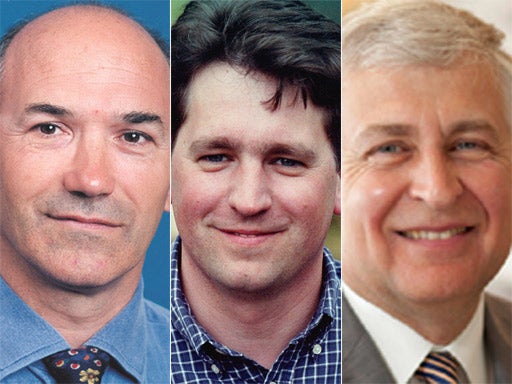 Britain's charities have an appalling record of recruiting and promoting ethnic minority staff to senior roles, the former head of the NSPCC has warned. This leads to the perpetuation of a white, male, middle-class leadership.
In an interview with The Independent Dame Mary Marsh, who has conducted a Government review into skills and leadership in the voluntary sector, said that too many charities were still using informal internships to recruit new young staff, rather than formal recruitment processes.
She warned that this had created a situation where charities had become overly middle-class and unrepresentative of the communities they served. She called for a new charity-wide recruitment strategy, modelled on Teach First – the Government's successful strategy to widen participation in teaching.
Under such a scheme, charities could pool their recruitment of entry-level jobs to encourage a greater diversity of candidates and provide centralised support and training – both to graduates and school leavers. Successful recruits would then be placed in charities either in a permanent position or in a rotation to provide greater experience.
Dame Mary, founding director of the Clore social leadership programme, said the current recruitment process for many charities was not good enough. "Anecdotally I think it is true that are too many white, middle-class people going into charities because they know their way around the system," she said. "It's not been open to all – and it is people from the communities that we are seeking to serve that we should be trying to recruit. We ought to want those communities to be part of our workforce and I think they are under-represented.
"In our leadership, diversity is very, very weak," she said. "The gender diversity might seem on the face of it to be a little bit better than some other sectors, but it's not hugely better. Look at the chairs of charities, the chief executives, the finance directors – they're mainly men.
"It is a big issue for us. We are missing the talent that we should have. Look at the BME [black and minority ethnic] profile of the sector – it's appalling. We have very, very few people from a diverse range of ethnic backgrounds in our senior leadership. And I'm sure all these things are reflected throughout the charity."
She added that the only way to change the situation was from the bottom up, which had been done by some charities such as Cancer Research UK, but was not widespread across the sector: "You can fret about diversity all you like at a senior level, but unless you build the pipeline you never change it," she said. "Teach First drew a wider range of people into teaching than was ever the case before it was created. It provided a 'supportive' way in and showed people that teaching was a valuable thing to do even if it was just for a while."
The Government is currently considering its response to Dame Mary's review. Nick Hurd, Minister for Civil Society, said his department hoped to help implement her recommendations. "In any industry, attracting and training new talent is key to its future success, especially at a time when young people have so much to offer in terms of digital, and a fresh way of doing things," he said. "We look forward to working with leaders in the sector on the issues highlighted by Dame Mary's review."
Charity bosses
Mark Goldring
Chief Executive, Oxfam
Read law at Oxford and took a Masters at the London School of Economics, Goldring took over as the head of Oxfam in January this year and was praised as "practical visionary". Previously worked for Department for International Relations and led Mencap.
Justin Forsyth
Chief Executive, Save the Children
Appointed to the role in September 2010, he previously spent 15 years at Oxfam before being recruited by Prime Minister Tony Blair in 2004 to lead efforts on poverty and climate change. He later became Gordon Brown's strategic communications and campaigns director.
Sir Nicholas Young
Chief Executive, British Red Cross
The former City commercial solicitor was a partner at an East Anglia law firm has led the charity since 2001 after joining from Macmillan Cancer Relief. He was knighted in 2000 for service to cancer care.
Join our commenting forum
Join thought-provoking conversations, follow other Independent readers and see their replies