Humanitarian charities tell David Cameron his plan to take in up to 20,000 Syrian refugees by 2020 is not enough
Charities say the time-frame for relocating refugees is far too long and said failure to act urgently would worsen humanitarian crisis with onset of winter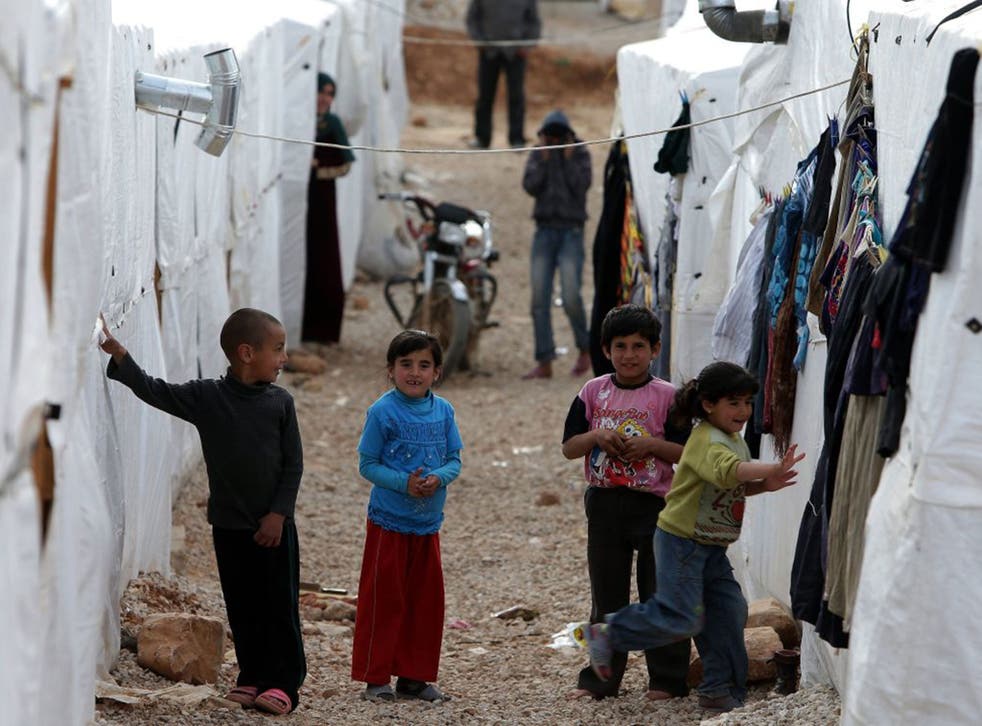 David Cameron has been told his promise to take in up to 20,000 refugees by 2020 is not enough.
Charities welcomed the change of policy on opening Britain's doors to those fleeing the civil war in Syria, but said the time-frame for accepting the figure was far too long.
They warn that failing to take in a sufficient number of refugees before the winter will worsen the growing humanitarian crisis stemming from the four-year civil war in Syria, that has begun to engulf Europe.
The Prime Minister said the UK will only accept people from refugee camps in and surrounding Syria, but humanitarian groups are pressing him to take in at least a small number of those who have already managed to reach Europe in order to lighten the burden on countries such as Hungary, Italy and Greece.
"David Cameron's announcement that the UK will resettle 20,000 Syrian refugees is an improvement on previous commitments," said Mike Noyes from ActionAid. "However the weakness is timing. Spreading this over five years will not match the scale of the current crisis.
"Instead, the government needs to make major progress before the end of the year, not least because the situation is likely to be made worse by the onset of winter."
The refugee crisis - in pictures

Show all 70
Save the Children chief executive Justin Forsyth suggested the Government should take in a 3,000 orphans who have reached Europe. "The Prime Minister could continue a proud British tradition, started by the kindertransport, of giving lone children a second chance in Britain," he said.
Amnesty International also criticised Mr Cameron's decision not to join in EU efforts to relocate 160,000 refugees across the continent and questioned why non-Syrian refugees were excluded from the Prime Minister's change of refugee policy.
"It does not address the huge challenge facing Europe right now - countries like Greece and Hungary cannot cope alone," said Amnesty International's refugee expert Steve Symonds. "Nor does it offer a solution to the many Eritreans, Afghans and others, forced to flee bullets, bombs, torture and overcrowded refugee camps elsewhere.
"So far the UK has been unwilling to share responsibility for refugees arriving in Europe. This position undermines efforts to secure a comprehensive response - saving lives, tackling people smuggling and resolving conflicts and other crises at the heart of this exodus."
Click here to sign The Independent's petition to welcome refugees
Register for free to continue reading
Registration is a free and easy way to support our truly independent journalism
By registering, you will also enjoy limited access to Premium articles, exclusive newsletters, commenting, and virtual events with our leading journalists
Already have an account? sign in
Register for free to continue reading
Registration is a free and easy way to support our truly independent journalism
By registering, you will also enjoy limited access to Premium articles, exclusive newsletters, commenting, and virtual events with our leading journalists
Already have an account? sign in
Join our new commenting forum
Join thought-provoking conversations, follow other Independent readers and see their replies