Charities 'very worried' after leak suggests Tories plan to tax disabled benefits if re-elected
The document detailed plans to impose taxes on the disability living allowance, personal independence payments and attendance allowance
Cahal Milmo
Sunday 29 March 2015 23:13 Comments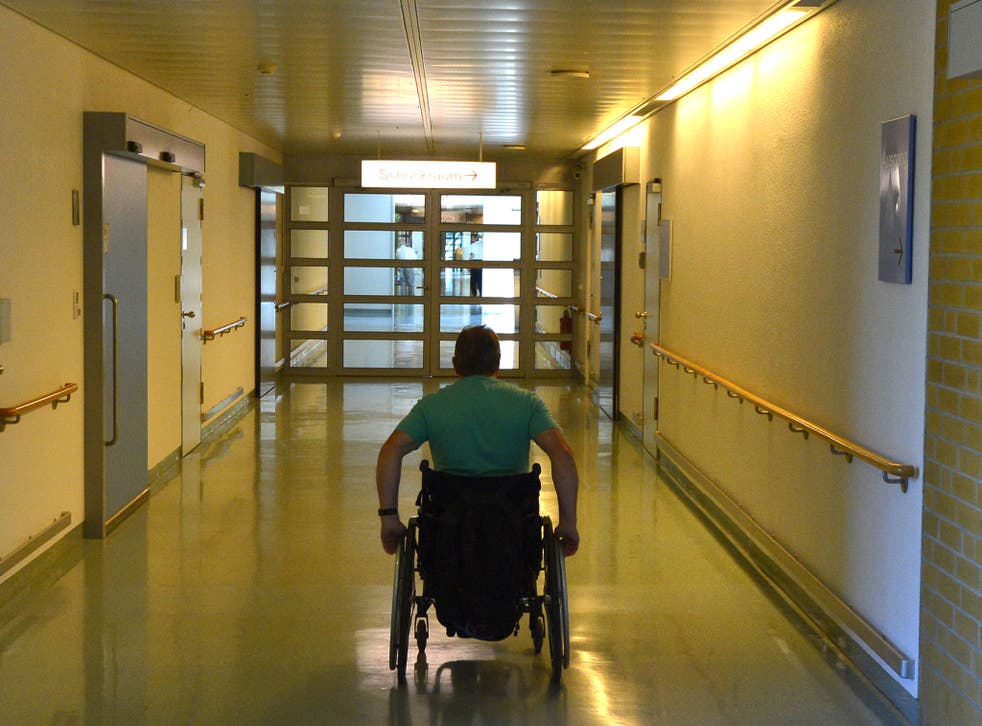 Charities yesterday condemned as "very worrying" any move by a re-elected Conservative government to target the disabled after a leak suggested senior Tories were preparing to tax their benefits in a future cuts programme.
Campaigners accused ministers of fiscal short-sightedness after proposals drawn up by civil servants to deliver Chancellor George Osborne's commitment to cut £12bn from the welfare budget by 2017-18 revealed plans to raise £1.5bn by clawing back a slice of key disability payments.
The leaked document, obtained by the BBC, detailed plans to impose taxes on the disability living allowance, personal independence payments and attendance allowance, paid to over-65s with personal care needs.
Charities said the disabled, including those suffering mental illness, had already shouldered a heavy burden from cuts brought in by the Coalition and further cuts would disproportionately target the most vulnerable.
Budget 2015: George Osborne unveils pre-election package

Show all 7
Tom Pollard, policy and campaigns manager at Mind, said: "People with disabilities, and particularly those with mental health problems, have been among the hardest hit by changes to benefits in recent years. Mind would be very concerned about any move to reduce, or further restrict access to, benefits for people with mental health problems.
"Such cuts will only result in short term savings, with knock-on costs from deterioration in people's health and ability to live independently."
Nick Rijke, executive policy director at the MS Society, said: "Plans for further cuts to benefits for disabled people are very worrying. These people have already been hit hard by changes to their support payments.
"We hope that Ministers have the compassion to see that and not go down this path again and we will do our utmost to convince them not to."
The criticism came as Work and Pensions Secretary Iain Duncan Smith insisted that the leaked proposals were one of a number of working papers drawn up by officials and did not represent Conservative policy.
But the Cabinet minister said his party may not reveal any further details of how it plans to meet Mr Osborne's £12bn welfare reduction requirement before the election, adding only that some proposals would be of "life-changing, dramatic effects".
The independent Institute for Fiscal Studies (IFS) meanwhile warned that the Chancellor's target would be "really tough" to meet given that the Tories have pledged to maintain pension levels.
Paul Johnson, director of the IFS, said: "That is really tough to achieve from the rest of the budget [and] would require pretty dramatic changes to things like housing benefit and disability benefits."
Register for free to continue reading
Registration is a free and easy way to support our truly independent journalism
By registering, you will also enjoy limited access to Premium articles, exclusive newsletters, commenting, and virtual events with our leading journalists
Already have an account? sign in
Join our new commenting forum
Join thought-provoking conversations, follow other Independent readers and see their replies