Charities warn 'gagging law' stops them campaigning on election issues
More than 160 signatories say legislation should be scrapped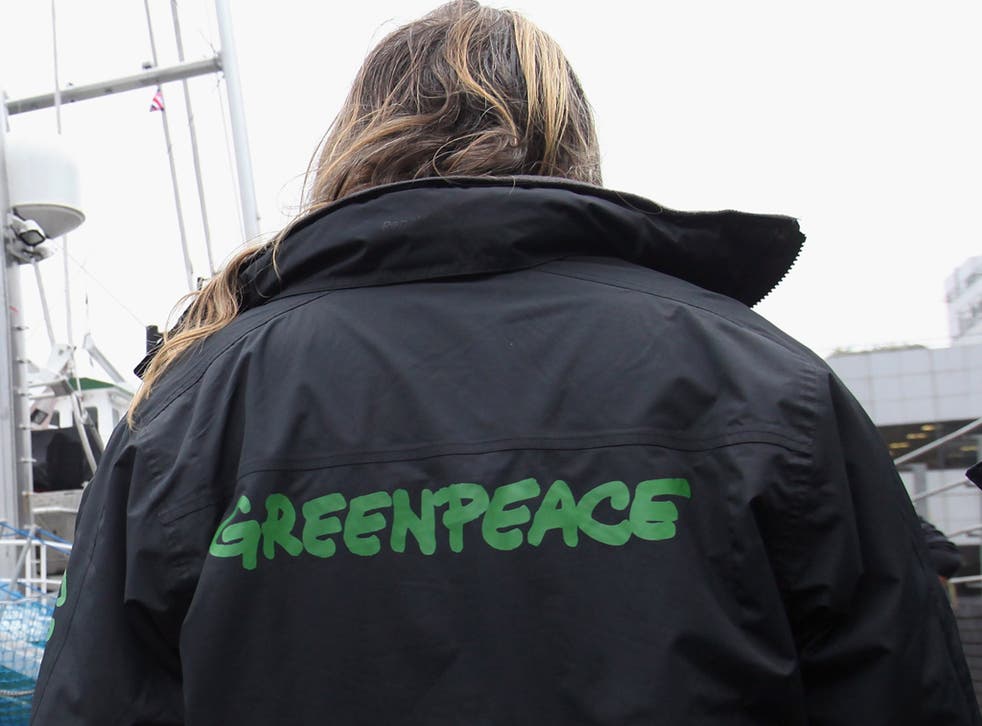 Charities have warned they are being deterred from staging major campaigns on crucial general election issues because of the "chilling" impact of controversial new rules on lobbying.
In a letter to political leaders seen by The Independent, Britain's biggest charities have joined forces to demand the repeal of a "gagging law" they have denounced for stifling free speech.
More than 160 signatories, who include Save the Children, Salvation Army, Oxfam, Greenpeace, Age UK and Amnesty International, say the legislation should be scrapped as it is having a "chilling effect" on charities' work and is tying them up in expensive bureaucracy.
Their anger focuses on the Transparency of Lobbying Act, which introduced strict limits on the amount charities can spend on campaigns ahead of the general election.
They could be prosecuted by the Electoral Commission if they spend more than £9,750 in a constituency – including staff time – promoting a message which could be interpreted as political.
Critics say the Act makes it virtually impossible for several charities to campaign on an issue of joint interest, such as global poverty or climate change, and protest that it is so vaguely worded that even publishing information outlining where different parties stand on specific issues could fall foul of the legislation.
The Catholic Church has taken legal advice before writing to congregations about political issues, while one charity was warned taking photos with MPs at party conferences could be categorised as political activity under the Act.
Sir Stephen Bubb, head of the Association of Chief Executives of Voluntary Organisations, said charities should not be devoting their time and resources to "jumping through government hoops".
He told The Independent: "This election year it's vital charities speak out on the things that matter, like child poverty, health and homelessness." In their letter, the 162 organisations said: "Repeal in the first session of Parliament would prevent the legislation affecting future elections, including those due to take place in 2016 in Wales, Scotland and Northern Ireland."
An independent commission last month found nearly two-thirds of charities, campaigners, voluntary organisations and faith groups said "compliance with the Act will make some or all of their organisational or charitable objectives harder to achieve".
Its chairman, Lord Harries, the former Bishop of Oxford, said the Act had had "a chilling effect on organisations speaking out on issues from climate change to assisted dying".
Labour has pledged to scrap the legislation, which Ed Miliband has described as a "gag on charities and campaigners".
However, the Minister for Civil Society, Rob Wilson, last year accused Labour of being "alarmist" and argued nothing in the Act prevented charities from campaigning. A Cabinet Office spokesman said the legislation was designed to give the public "more confidence in the way third parties interact with the political system".
He said: "The Act was never intended to restrict charities' freedom to campaign but instead to make the political system more accountable."
Charities' election rules
During the run-up to the 7 May general election, charities and campaigning groups are subject to tough new rules.
If they believe they are going to spend £20,000 in England (or £10,000 in Scotland, Wales or Northern Ireland) on any campaign that could be construed as political they have to register with the Electoral Commission.
This amount covers all costs, including staff wages and social media activity. When several organisations decided to work together on a campaign the threshold still applies.
In addition, they cannot spend more than £9,750 in an individual constituency during the designated pre-election period, which began on September 19.
The Commission says the curbs cover "spending that is aimed at promoting one political party during the regulated period for a UK Parliamentary general election". It tells charities that their campaigns are not automatically affected if they are associated with a political party, but they are covered if "you publicise the political party's support in your subsequent campaigning or [you] alter or increase your campaigning as a result of the political party's support".
Join our new commenting forum
Join thought-provoking conversations, follow other Independent readers and see their replies