Charles Kennedy: Viewers rally around former Lib Dem leader and attack 'irresponsible' BBC
BBC under fire for allowing the stumbling MP on the show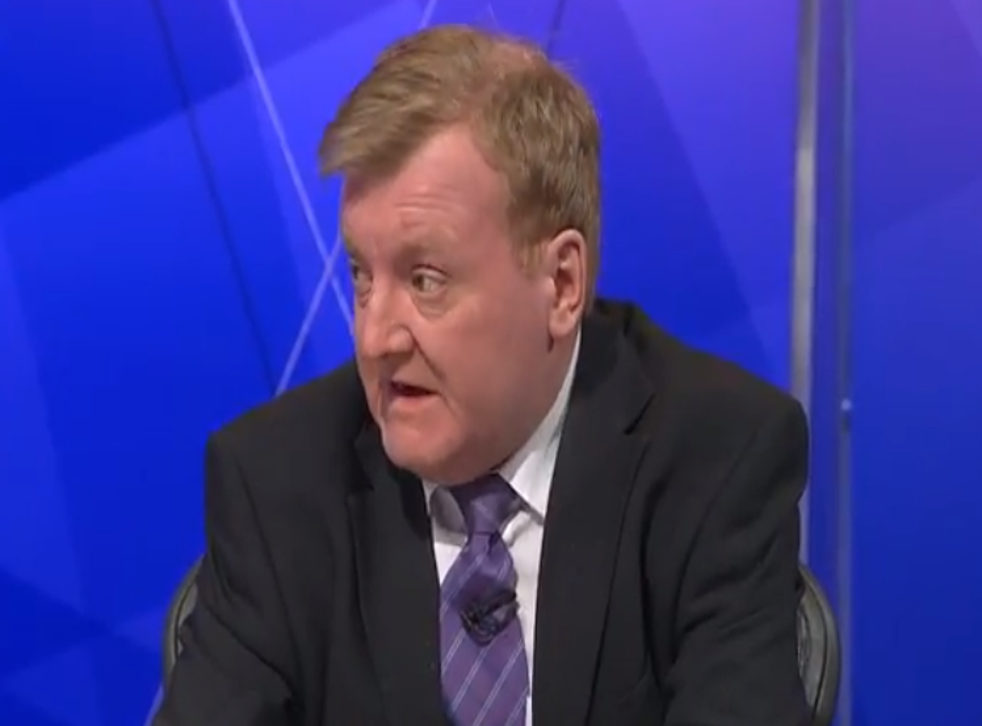 Question Time viewers rallied to the defence of former Lib Dem leader and recovering alcoholic Charles Kennedy amid suggestions he was drunk during his stumbling performance on the show last night
In rare signs of sympathy towards panellists of the show, viewers criticised the BBC for failing to protect Mr Kennedy and allowing him to appear on the show.
The 55-year-old MP appeared to slur his words, at times struggling to put full sentences together and had to ask host David Dimbleby to repeat the question on more than one occasion. He also accused fellow panelists of talking "claptrap".
Giving his view on Jeremy Clarkson's suspension, Mr Kennedy said: "Jeremy Clarkson, the future, this is very politically incorrect of me, but, end of Gone With The Wind, frankly my dear, I don't give a damn."
The former footballer Stan Collymore, who has had a long battle with depression, came to the Scot's defence:
Other uses attacked the BBC, with one Twitter user accusing the broadcaster of being "irresponsible" for allowing him on the show.
It is understood the BBC approached Mr Kennedy directly rather than the Lib Dems putting up a spokesman. A Lib Dem source said: 'It was quite clear that he was not his usual self last night.'
Mr Kennedy led the Lib Dems from 1999 to 2006 but his leadership was rocked by speculation over his alcohol consumption and in early 2006 he admitted he had a drinking problem.
Days later he stepped down as leader after growing pressure from within the party.
Mr Kennedy represents the remote Scottish constituency of Ross, Skye & Lochaber but a recent poll in the seat found he is at risk of losing to the SNP. The pull put the Scottish nationalist candidate Ian Blackford five points ahead of Mr Kennedy on 35 per cent.
The Lib Dem MP appeared on Question Time in Leeds alongside defence minister Anna Soubry, Labour's election chief Lucy Powell, Green party leader Natalie Bennett and editor of Private Eye, Ian Hislop
Join our new commenting forum
Join thought-provoking conversations, follow other Independent readers and see their replies