Chilcot? Chaff? Dodgy dossier? Here's an Iraq War glossary
For those who have forgotten or are too young to remember, these are some of the words and expressions in common use when the Iraq war was a daily topic of conversation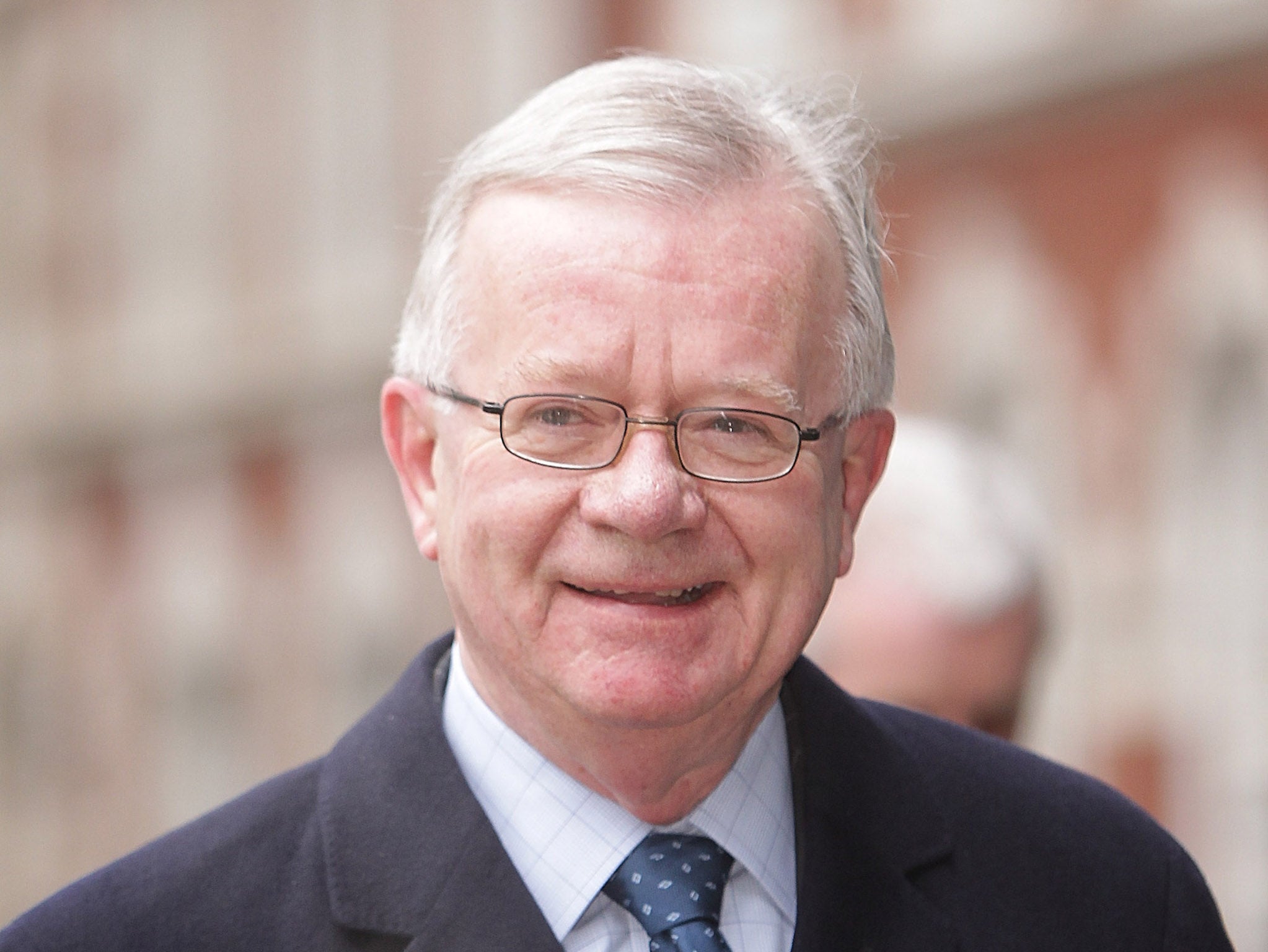 Sir John Chilcot is a 77-year-old former civil servant who was appointed by Gordon Brown to head what was intended to be the definitive inquiry into the 2003 Iraq war. The Iraq Inquiry, often referred to as the Chilcot inquiry, opened on 24 November 2009 and ended on 2 February 2011. It has taken another five years and five months for the inquiry team to produce its report.
Iraq War
Iraq has, of course, been the scene of a great many wars, but in this context, the Iraq War is the one that began with a US led invasion on 19 March 2003 and ended with capture of Saddam Hussein's home town of Tikrit on 13 April.
Saddam Hussein
He was dictator of Iraq from 1979 to 2003, who started an eight year war with Iran in 1980, and invaded Kuwait in 1990. After the US led invasion, he was caught and hanged. After the US invasion, he hid out but was discovered in December 2003, and hanged.
First Gulf War
In 1991, there was a successful military action by a broad coalition including Arab states, which freed Kuwait from Iraqi occupation. The victorious coalition did not attempt to invade Iraq or overthrow Saddam Hussein, though many people working for President Gorge Bush, who went on to work for his son, President George W. Bush, thought they should have.
WMD
This is the acronym for 'weapons of mass destruction – ie nuclear, biological or chemical weapons, which Saddam Hussein was banned from possessing by the United Nations after his defeat in the first Gulf War.
Hans Blix
A Swedish diplomat and politician, Blix was head of the United Nations Monitoring, Verification and Inspection Commission (UNMOVIC), which carried out inspections in Iraq, from March 2000 to June 2003. His team visited 500 sites and, much to the annoyance of George Bush and Tony Blair, failed to find any WMDs. Giving evidence to the Chilcot inquiry, Blix made the rather obvious point that it was "very hard" for Iraq to declare their WMDs, as required by UN resolutions, if they did not have any.
Crawford, Texas
George W. Bush has a ranch in Texas which Tony Blair visited in April 2002. It is suspected that Blair gave the US President a promise that the UK would join him in military action against Iraq.
What is the Chilcot Inquiry?
'Signed in Blood'
The former UK ambassador in Washington, Sir Christopher Meyer, is often quoted as having said that the Bush-Blair pact was "signed in blood" in Crawford. What he actually told the Chilcot inquiry was "the two men were alone in the ranch so I'm not entirely clear to this day what degree of convergence was signed in blood."
The September dossier
On 24 September 2002, Tony Blair presented to Parliament a document entitled "Iraq's Weapons of Mass Destruction". The title, which was altered during drafting, would seem to imply that Iraq was known to have WMDs, and not just the means to manufacture them. A foreword signed by Tony Blair claimed that "military planning allows for some of the WMDs to be ready within 45 minutes of an order to use them." The inference drawn was that British troops stationed in Cyprus could be hit by an Iraqi WMD at only 45 minutes' notice, which would have been untrue even if Iraq had possessed WMDs.
The February dossier
Unlike the September dossier, this was not an important document: it was a briefing note that Downing Street officials gave to Sunday newspaper journalists who accompanied Tony Blair on a trip to Washington in February 2003. It was criticised because chunks of it had been plagiarised from a paper written in California in 1991 in relation to the first Gulf War.
This term is sometimes used to describe the September dossier, sometimes the February dossier, and sometimes by people who do not realise there were two dossiers.
Resolution 1441
On 8 November 2002, after Iraq had barred UN weapons inspectors, the Security Council unanimously passed a resolution deploring Iraq's failure to supply a complete and accurate list of the weapons of mass destruction stored in the country, and allow inspectors unrestricted access to verify their claims. This resolution gave Iraq a "final opportunity" to comply. What would happen if they failed was not spelt out. Getting that resolution passed unanimously was a triumph for British diplomacy, and the nearest Tony Blair came to getting UN to authorise an invasion.
Regime change
This was Tony Blair's euphemism of choice as he asserted that he and George Bush were not on a mission to overthrow Saddam Hussein's regime. He claimed that their mission was to force Iraq to comply with international law, and thereby make the world safe from Iraq's WMDs
Second resolution
Tony Blair talked frequently of a UN second resolution. The idea was that when Iraq's deadline for complying with Resolution 1441 ran out, and if Iraq's government still had not complied, the UN Security Council would authorise the use of military force. Some Labour MPs made their support for an invasion conditional upon there being a second resolution. But the US and UK never asked for that resolution. They blamed France, claiming that the French were going to veto military action no matter what Saddam Hussein did.
French veto
The reason Tony Blair and the Foreign Secretary Jack Straw gave for not seeking a second resolution is that they claimed that France's President, Jacques Chirac, had said publicly that France would veto any resolution authorising military intervention in Iraq even if Saddam Hussein was sjudged to be in breach of resolution 1441, which he had the power to do because France is a permanent member of the UN Security Council. Chirac opposed the Iraq war, but whether he was quite as definite as the British claimed is disputed.
Cheese-eating surrender monkeys
A phrase first used by Bart Simpson in 1995 was lifted and popularised by a right wing American commentator Jonah Goldberg when much of the US media was directing insults at the French for not wanting to participate in war. Translated into French, it became 'primates capitulards et toujours en quête de fromages'.
Operation Telic
The code name for British military action in Iraq in 2003.
Shock and awe
In the mid-1990s, the Pentagon developed a doctrine that came to be associated with the Iraq war, under which the US would deploy so much firepower at the onset of hostilities that the enemy would be so demoralised and disoriented that it would lose the will to fight. In reality, fewer than 200,000 troops were assembled for the 2003 invasion, compared with a million in 1991.
Iraq's Most-Wanted Playing Cards
During the invasion, the US military issued a set of 55 playing cards carrying photographs, names and positions of the people reckoned to be the most seriously implicated in Saddam Hussein's brutal government. Saddam Hussein was, of course, listed, first, followed by his two sons, who were killed on 22 July.
Chemical Ali
Saddam Hussein's cousin Ali Hassan Abd al-Majid al-Tikriti – the fourth man in the most wanted cards - acquired this nickname as governor of the Kurdish region of Iraq, where he used chemical against rebel villages such as Halabja, where 5,000 died in a chemical attack in March 1988 – proof that the Iraqi regime had no qualms about possessing and using WMDs before the first Gulf War. 'Chemical Ali' was hanged in 2010.
Comical Ali
A former Iraqi diplomat, Muhammed Saeed al-Sahhaf – not one of the 55 - became a figure of fun during in the west during the Iraq war for the wild claims he made during propaganda broadcasts on behalf of the regime, such as denying that there were any US tanks in Baghdad when they were yards away from where he was speaking. The British called him 'Comical Ali'. To the Americans he was 'Baghdad Bob'.
Iraq Survey Group
Once the war was won, a team of 1,400 American, British and Australians were tasked with locating Iraq's WMDs. In October 2004, to Tony Blair's great embarrassment, they reported that Iraq had no stockpiles of biological, chemical or nuclear weapons, but said there was "an extensive, yet fragmentary and circumstantial body of evidence' that Saddam Hussein intended to resume the development of WMDs at some time.
Butler review
In February 2004, Tony Blair appointed the former Cabinet secretary, Robin Butler, to examine why the intelligence services had got it wrong about Iraq's WMDs. Sir John Chilcot was a member of Lord Butler's team. The Lib Dems and Conservatives refused to take part because they said that Lord Butler's terms of reference were too narrow. The inquiry's report, published in July 2004, confirmed that the intelligence was unreliable, but cast no blame.
The 'Sexed Up' Dossier
During a live broadcast very early on the morning of 29 May 2003, the journalist Andrew Gilligan alleged on the Today programme that he had been told by a highly placed source in the intelligence services that the September dossier (which he described as 'not the dodgy dossier') had been "transformed in the week before it was published to make it sexier." He has since been serially misquoted as saying that the document was 'sexed up'.
'You're chaff'
Dr David Kelly, a weapons inspector and the source for Gilligan's story, was described as 'chaff' during his appearance before the Foreign Affairs committee on 15 July 2003 by the Labour MP Andrew Mackinley. It is often assumed that Mackinlay was taunting or insulting him, but Dr Kelly would probably have understood that in war, chaff is metal thrown up to prevent a missile from hitting its target. Mackinley was implying that Downing Street had exposed Dr Kelly to distract the committee's inquiry into the cause of the Iraq war. The full quotation was: "I reckon you're chaff. You've have been thrown up to divert our probing. Have you ever felt like a fall-guy? You've been set up, haven't you?" Dr Kelly replied: "That's not a question I can answer."
Hutton Inquiry
After Dr Kelly committed suicide on 17 July 2003 – probably in despair because he thought he was ruined – Tony Blair appointed a law lord, Baron Hutton of Bresagh, to head an inquiry into his death. His 328 page report, published on 28 January 2004, concluded that Andrew Gilligan's allegations were "unfounded", and caused the resignations of the chairman and the director general of the BBC, Gavyn Davies and Greg Dyke. Lord Hutton has denied that his report was a 'whitewash'.
Abu Ghraib
This prison, near Baghdad, was where prisoners of the Saddam Hussein were held in vile conditions and subjected to torture. It was taken over by the US occupation forces. In May 2004, shocking photographs emerged of US troops humiliating Iraqi prisoners. They were trophy pictures, taken by the perpetrators.
Join our commenting forum
Join thought-provoking conversations, follow other Independent readers and see their replies