Chilcot inquiry: Tony Blair should be 'stripped of honours' if report finds he lied in run-up to Iraq War, says Tory MP
Sir David Arness believes the report 'will be shocking and a damning indictment of that Government'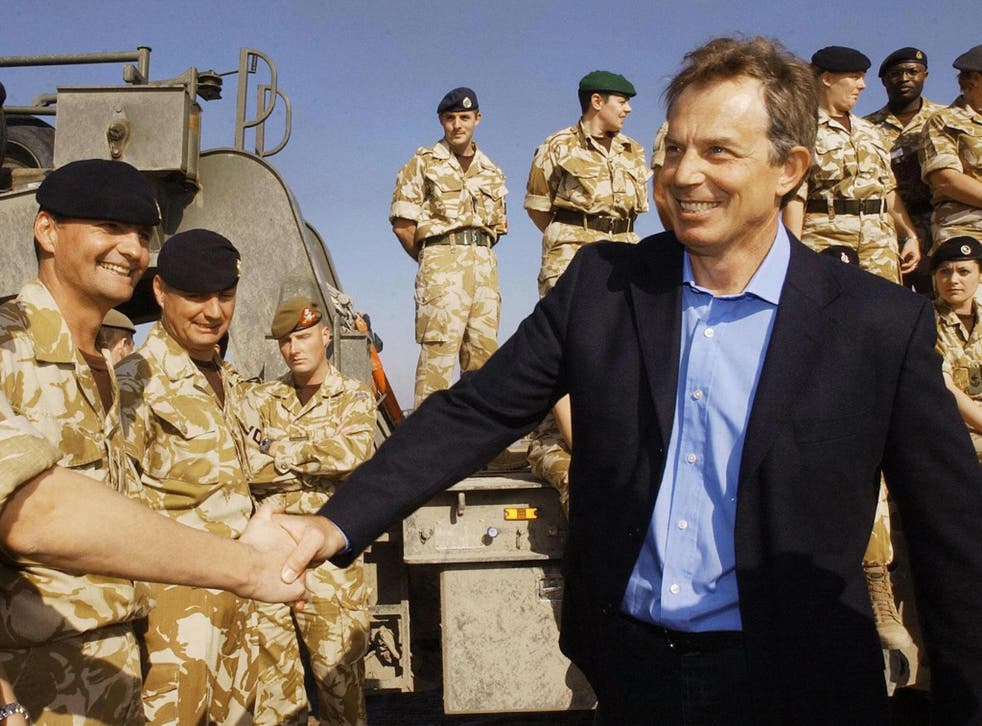 Tony Blair should be "stripped of all honours" if the long awaited Chilcot report reveals he lied about Iraq, a senior Tory backbencher has said.
Sir David Arness said that even if Mr Blair is not called before the International Criminal Court to face war crimes charges he should be stripped of his right to sit on the Privy Council.
The Privy Council is a largely ceremonial body whose members are supposed to act as the Queen's formal advisers.
All serving and former Prime Ministers, Leaders of the Opposition and high ranking or long serving MPs are given the honour and are entitled to receive briefings from the security services.
Sir David told the Mail on Sunday: "I suspect the report will be shocking and a damning indictment of that Government and particularly Tony Blair who was in charge."
The Chilcot report is due to be published on Wednesday - seven years after the inquiry began.
The report will be 2.6 million words long and has collected evidence from more than 150 witnesses and over 200 cabinet meetings, and has analysed 150,000 government documents.
Where are they now? The faces of the Iraq war five years on

Show all 31
It is expected to be critical of Mr Blair - suggesting he ignored experts' warnings on the lack of evidence for the presence of weapons of mass destruction in Iraq.
Former SNP deputy leader Jim Sillars also claimed in the Scottish Daily Herald last month that Mr Blair could face charges in Scotland if "retrospective legislation" was introduced.
He said: "While retrospective legislation is usually regarded as obnoxious, in respect of Nazi war criminals there has been retrospective legislation.
"Blair is in no different category as them. So the same should apply to him."
A spokesman for the former prime minister's office declined to comment, telling The Independent Mr Blair had repeatedly said he would comment on the report when it was published.
The politician has repeatedly denied lying in the run-up to the invasion in May 2003 in the past.
In October 2015, he apologised for "mistakes" in the planning of the operation and said the intelligence they received was wrong but told CNN he found "it hard to apologise for removing Saddam".
Join our new commenting forum
Join thought-provoking conversations, follow other Independent readers and see their replies