Alastair Campbell cleared of 'sexing up' intelligence dossier ahead of Iraq War
Mr Campbell denied accusation throughout his time as Tony Blair's Director of Communications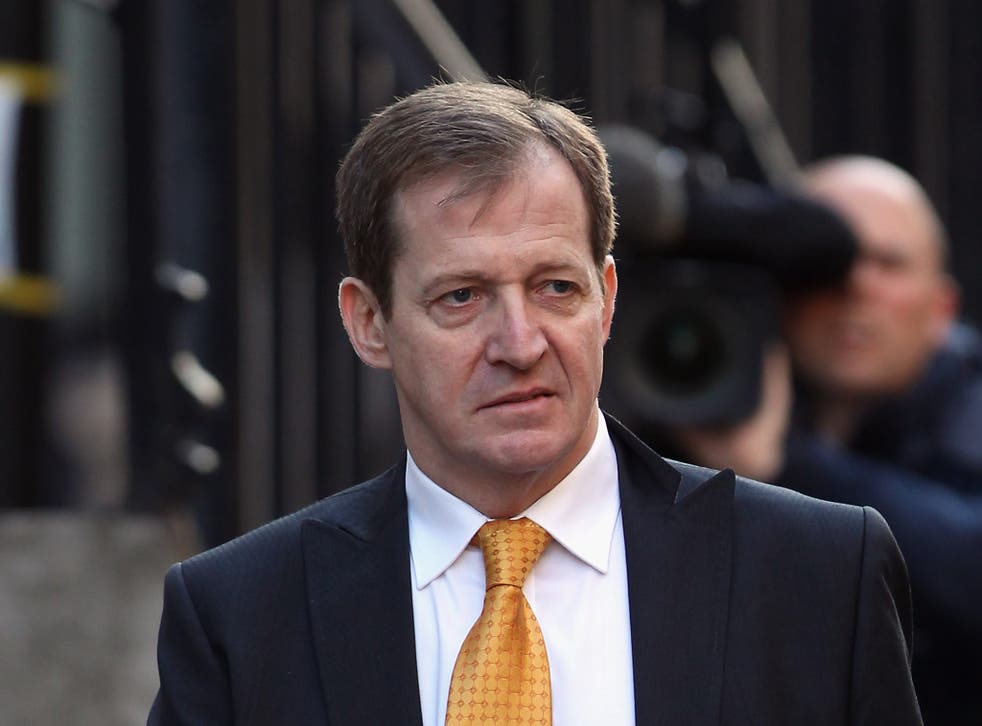 Alastair Campbell, Tony Blair's pugnacious Director of Communications, has been cleared by Sir John Chilcot of the often-repeated accusation that he 'sexed up' an intelligence dossier that was presented to Parliament before the Iraq war.
It was the single most serious accusation levelled against Mr Campbell during his nine years as Tony Blair's chief spin doctor, and one which he vehemently denied.
Follow the latest live updates
It angered him so much that he impulsively turned up in the Channel 4 studio to be interviewed live on air by Jon Snow so that he coudl get his denial on the public record.
Sir John Chilcot delivers report
Mr Blair admitted in his memoirs that he had not realised at the time how badly the accusation had affected his communications chief.
The allegation was first raised on the Today programme in May 2003, by the journalist Andrew Gilligan, who was relying on a conversation he had had with the weapons expert Dr David Kelly. Dr Kelly committed suicide after being publicly named as Gilligan's source.
The key players in the Iraq War

Show all 11
Sir John Chilcot's report says that no one tampered with the dossier that was presented to Parliament in September 2002, which accurately represented the available intelligence – though Sir John critiicised the accompanying foreword supplied by Tony Blair.
"There is no evidence that intelligence was improperly included in the dossier or that No 10 improperly influenced the text," the report concludes.
Register for free to continue reading
Registration is a free and easy way to support our truly independent journalism
By registering, you will also enjoy limited access to Premium articles, exclusive newsletters, commenting, and virtual events with our leading journalists
Already have an account? sign in
Register for free to continue reading
Registration is a free and easy way to support our truly independent journalism
By registering, you will also enjoy limited access to Premium articles, exclusive newsletters, commenting, and virtual events with our leading journalists
Already have an account? sign in
Join our new commenting forum
Join thought-provoking conversations, follow other Independent readers and see their replies