Around half of child prisoners now feel unsafe after large rise
Children who felt unsafe were more likely to report being abused in custody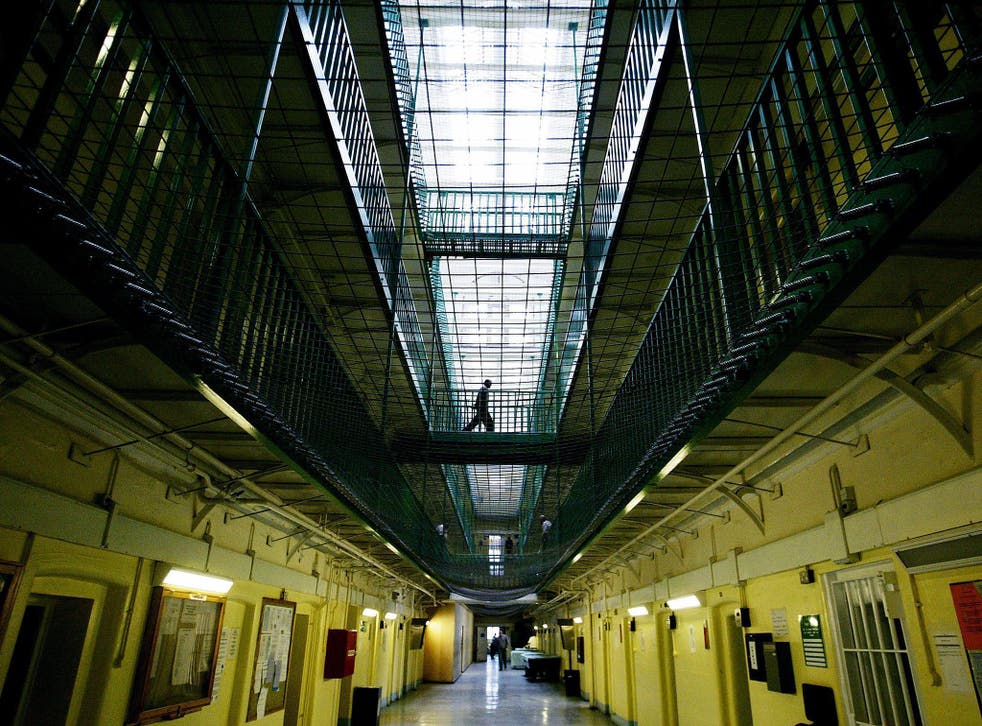 The number of children held in youth prisons who feel unsafe has risen significantly in recent years, an official report has warned.
As many as 46 per cent of children in institutions now tell authorities they have felt unsafe at some point during custody, compared to 27 per cent when David Cameron first came to power in 2010.
The steady fall in reported safety by youths in custody comes after inspectors found that "actual outcomes" for safety "were not sufficiently good" in all but one youth prison.
The statistics come from a report commissioned by the Government's child prisons watchdog, the Youth Justice Board (YJB), which monitors young offenders' institutes.
Most worryingly, the report into youth prisons found there was a strong link between children who had felt unsafe and children who had been abused while in custody.
Children who said they had felt unsafe were significantly more likely to report having been physically abused, at 40 per cent compared with 15 per cent of those who said they felt safe.
Of the children who said they felt unsafe, 11 per cent also reported being sexually abused while in custody, compared to 0 per cent of children who did not report being unsafe.
There was also a racial element to the figures: 17 per cent of children who said they felt unsafe reported being victimised by a member of prison safe due to their race, compared to 1 per cent of children who felt safe.
Colin Allars, the chief executive of the Youth Justice Board, warned that changes were needed to address the findings about a lack of safety in young offenders institutes.
The end of innocence: Inside Britain's child prisons

Show all 6
"Parts of this report are uncomfortable to read – trends around safety are concerning," he said.
"We will use these findings to support our work with providers of custodial services to address the issues children and young people are telling us about.
"The YJB has a role in ensuring young people are looked after whilst in custody, and to do that effectively we must listen to their views.
"We commission this independent survey because its findings are important in ensuring that the voices of children and young people in custody are heard and because it helps us to monitor the services provided to them."
Ministers announced more funding for thousands of new prison officers in the last month, effectively a U–turn on the Coalition's longstanding policy of reducing numbers. That change came after warnings from prison officers that adult prisons were becoming unsafe, with the worst teetering on a "bloodbath" due to staffing cuts.
A Ministry of Justice spokesperson said: "These findings are concerning. The welfare of young people in custody is extremely important and the Justice Secretary has been very clear that we need to do more to improve safety and help offenders turn their lives around.
"We will be setting out our plans to reform the way we manage young offenders in the coming weeks."
Register for free to continue reading
Registration is a free and easy way to support our truly independent journalism
By registering, you will also enjoy limited access to Premium articles, exclusive newsletters, commenting, and virtual events with our leading journalists
Already have an account? sign in
Register for free to continue reading
Registration is a free and easy way to support our truly independent journalism
By registering, you will also enjoy limited access to Premium articles, exclusive newsletters, commenting, and virtual events with our leading journalists
Already have an account? sign in
Join our new commenting forum
Join thought-provoking conversations, follow other Independent readers and see their replies