Government votes down bid to help child refugees be reunited with family
'Disappointed' Lord Dubs says further attempt may be made to offer help to underage migrants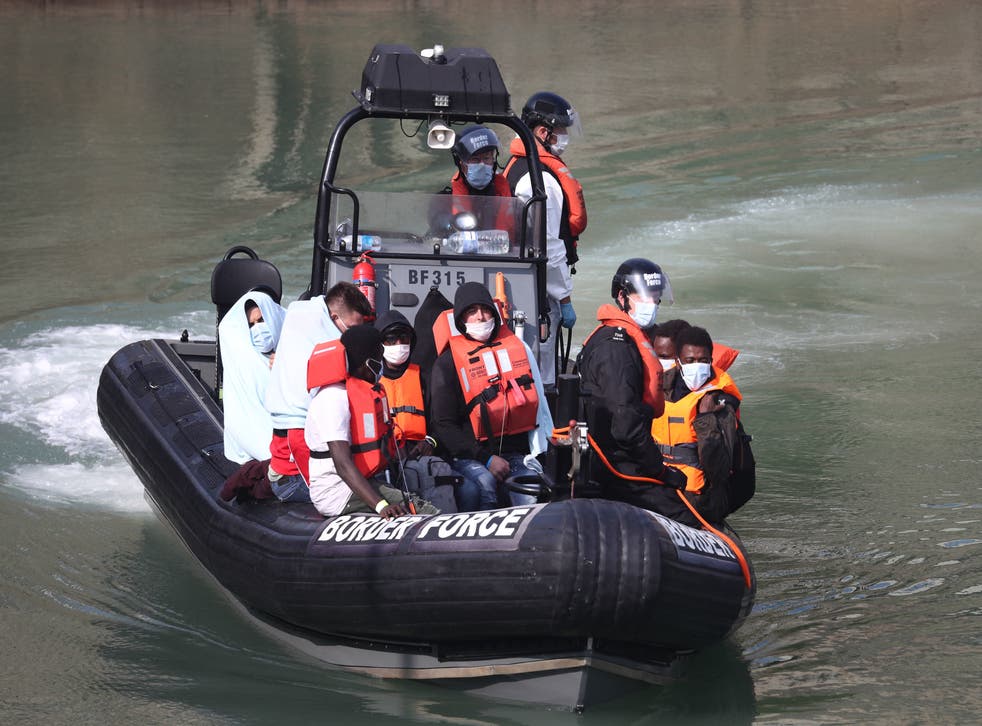 The government has for a second time voted down efforts to preserve family reunion rights for child refugees after the UK's transition out of the EU's immigration rules on 31 December.
The proposal, put forward by Labour peer Lord Dubs has twice been approved by the House of Lords but twice rejected by the Commons - this time by a margin of 333 votes to 264.
Lord Dubs - himself a Kindertransport child refugee from the Nazis - told The Independent the defeat was "very disappointing" but said a further attempt may be made to offer assistance to child migrants when the bill returns to the upper House.
"It's going to come back to the House of Lords and we will have to see what we can do," he said. "It is under discussion as we speak."
He welcomed "powerful" speeches from a succession of MPs who backed his amendment to home secretary Priti Patel's Immigration Bill against what he said was "not much of an argument" offered by ministers.
In a debate taking place just a week after the death of two Iranian children and their parents on a small boat in the English Channel, immigration minister Kevin Foster told MPs that the government was conducting a review of safe routes for refugees to the UK.
Child refugees' automatic right to be reunited with family in the UK will lapse with the transition to post-Brexit relations with the EU at the end of the year.
"It's important we consider these routes to discourage vulnerable children from making the dangerous and illegal journeys that can result in the kind of tragedy we saw last week," said Mr Foster.
But Labour's shadow Home Office minister Holly Lynch said permitting family reunion and accepting unaccompanied minors "should not be politically contentious".

She told the Commons: "We are a decent and humanitarian country who take seriously their enshrined requirement under international law to consider asylum claims and to offer refuge to those fleeing persecution and destitution."

Conservative former minister Tim Loughton said he found it "extraordinary" that the government continued to resist Lord Dubs' proposals.

Mr Loughton said: "With just eight weeks to go before effectively the Dublin arrangements for family reunion fall, we've had the tragic drownings in the Channel just recently.
"Mercifully, but surprisingly, those cases are rare.
 There are many people in this House who feel we must do better and for the sake of about 500 highly vulnerable children, I just find it extraordinary that the government is still sticking its heels in."
Only three Conservative MPs - Mr Loughton, Sir David Amess and Jason McCartney - backed the Dubs amendment.
Register for free to continue reading
Registration is a free and easy way to support our truly independent journalism
By registering, you will also enjoy limited access to Premium articles, exclusive newsletters, commenting, and virtual events with our leading journalists
Already have an account? sign in
Register for free to continue reading
Registration is a free and easy way to support our truly independent journalism
By registering, you will also enjoy limited access to Premium articles, exclusive newsletters, commenting, and virtual events with our leading journalists
Already have an account? sign in
Join our new commenting forum
Join thought-provoking conversations, follow other Independent readers and see their replies