Hundreds more children 'farmed out' to care homes miles from where they live despite pledge to cut number
'These children are being targeted and preyed upon by paedophiles and criminals who know they are vulnerable,' says Labour MP Ann Coffey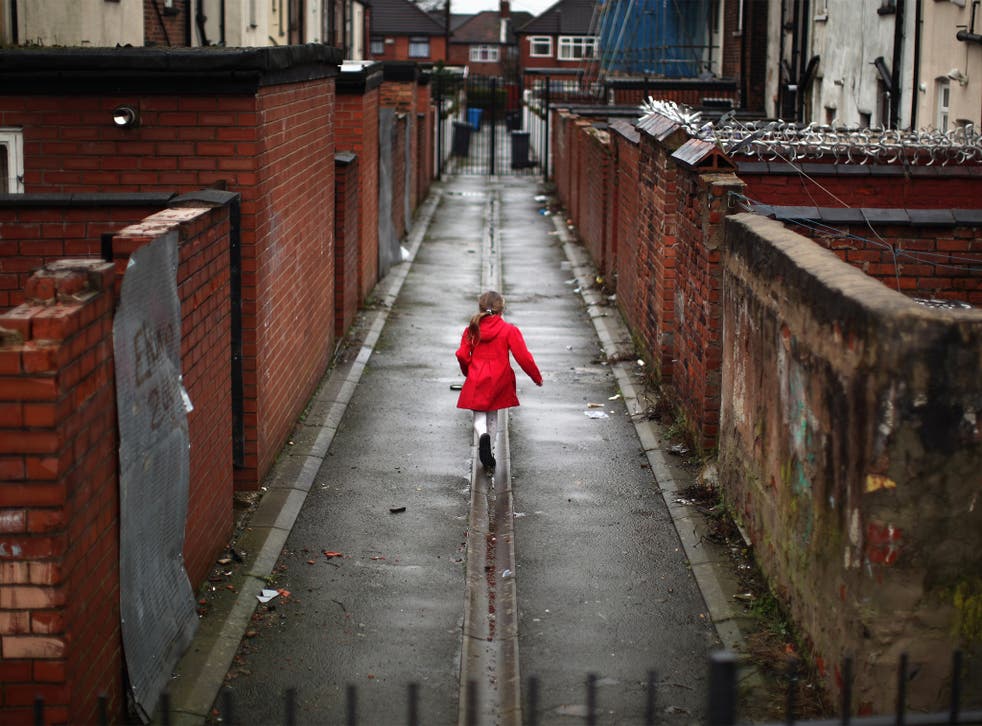 Hundreds more children have been "farmed out" to residential homes many miles from where they were brought up despite promises to cut the number of out-of-borough placements.
The number of children who were sent to residential homes far away from their home town in England rose by 64 per cent between 2012 and 2017, Labour MP Ann Coffey has revealed.
There has also been a surge in the number of sent-away children going missing from their care homes, with the number of incidents more than doubling – from 4,380 in 2015 to 9,190 in 2017.
Ms Coffey will argue in a parliamentary debate that vulnerable children who are sent far away from where they grew up are more likely to be targeted by paedophiles and drugs gangs.
She said: "The government promised to curb the growing practice of farming out children to homes that are sometimes 100 miles from where they live.
"Shockingly, the rise has not stopped at all, but has got worse. Despite the pledge, record numbers of children are being sent away to places where they are more vulnerable to exploitation."
Figures obtained by Ms Coffey from the Department for Education show the number of children placed in homes outside of their borough has risen from 2,250 in 2012 to 3,680 in March 2017.
The MP for Stockport will use a debate in Westminster Hall today to highlight links between children going missing and sexual exploitation – as was seen in the scandals in Rotherham and Rochdale – as well as links to so-called county lines, where inner city drug gangs move out into more rural towns and cities.
Ms Coffey, chair of the All Party Parliamentary Group for Runaway and Missing Children and Adults, added: "These children are running away at a faster rate and are being targeted and preyed upon by paedophiles and criminals who know they are vulnerable.
"The farming out of children to areas where they have no friends or family circles or local social workers has created a perfect storm where it is increasingly difficult to protect children."
Nadhim Zahawi, the parliamentary under-secretary of state for education, said the figures showing a rise in the number of sent-away children going missing from their care homes should be "treated with caution" as "local councils' recording of this information is improving over time".
But despite this warning, the Department for Education (DfE) has said it is updating its Missing Children and Adults Strategy to improve the current response to missing people.
UK news in pictures

Show all 50
A DfE spokesman said: "Children in care are some of the most vulnerable people in society and it's essential that their best interests are at the centre of all decision making.
"Local authorities have a statutory duty to make sure that placements meet the needs of children in their care and this includes the location of the placement.
"We are updating our Missing Children and Adults Strategy which for the first time will include a strategy to improve the current response to missing people.
"We have also strengthened care planning and children's homes regulation requiring all homes to have a clear policy for preventing children from going missing."
Additional reporting by PA
Join our new commenting forum
Join thought-provoking conversations, follow other Independent readers and see their replies